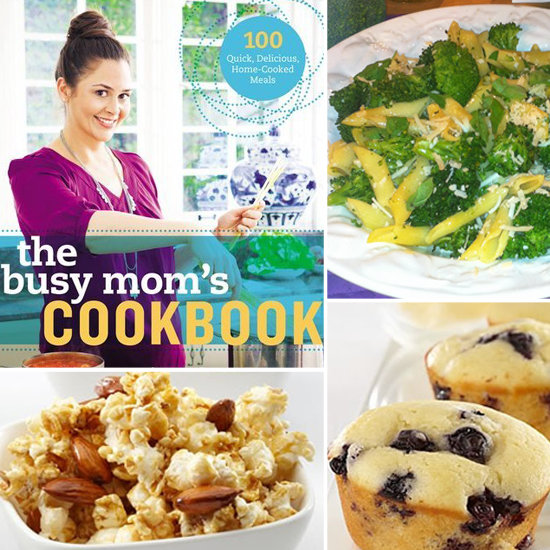 We fell for laid-back single mom and chef Antonia Lofaso on Top Chef, but we're doubly in love after the release of her first book, The Busy Mom's Cookbook, this month. Pick up a copy to score 100 practical, delicious recipes and tons of tips to get your kids excited about new foods. "Having my daughter in the kitchen has made her a more adventurous eater, but it's also been about getting her to the supermarket and letting her pick out her own fruits and vegetables," Antonia told us. "Let your kids explore — even if they pick up a pile of beets and don't know what they are. Before you know it, you'll have a kid who loves to eat beets and brussels sprouts!"
Antonia shared a few of her favorite recipes with us (check out her best blueberry muffins recipe and caramel-almond popcorn recipe), but we're most excited about her go-to Sicilian broccoli pasta, which you can whip up in a mere 20 minutes!
"My grandma made me for me all the time, and I loved it," Antonio says. "I know it sounds crazy that a kid could actually love broccoli, but I did! It's all about using roasted broccoli, which you can make the night before. Roasting gives the broccoli this great color and caramelization; it has a nutty, warming quality to it, and even picky kids love it!" And the best part: because the broccoli can be made in advance, you can get this filling, healthful dish on the table in no time flat!