With Christmas [1] and New Year's behind you, start off the year on the right foot with a focus on wholesome, healthful meals. For a dinner that's both hearty and light, turn to these salads. As a plus, their use of Winter ingredients means you're eating produce at its seasonal (and nutritional) peak. Read on to see what salads will be getting us through the Winter.
Butter Lettuce With Satsumas and Feta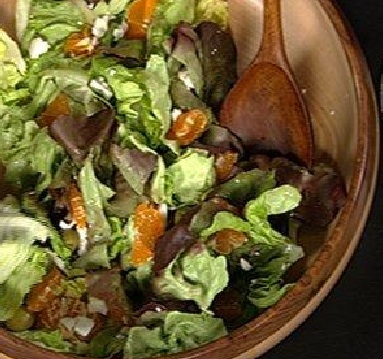 Wake up your palate with the sweet, salty, and tart flavors of a butter lettuce salad with satsumas and feta cheese [2].
Maple Roasted Pumpkin Salad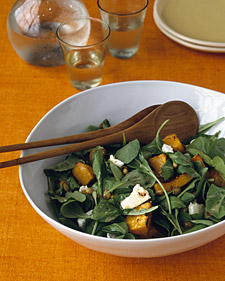 This salad of roasted pumpkin and greens [3] — tossed with maple dressing and pepitas for crunch — embodies the essence of Winter in a bowl.
Warm Chicken, Radicchio, and Fennel Salad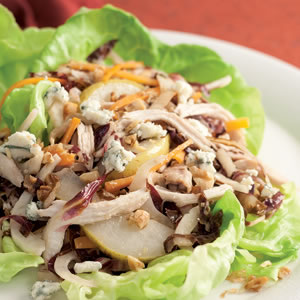 Can't bear to eat a cold salad in Winter? You'll find comfort in a warm chicken salad with sautéed radicchio, fennel, carrots, and cheese [4].
Insalata Caprese Invernale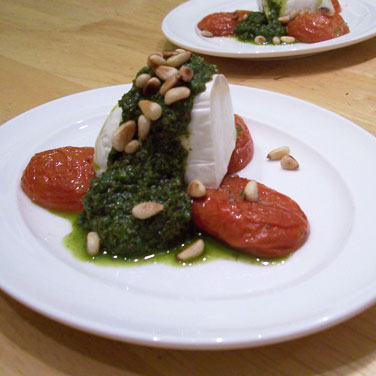 With its fresh tomatoes, basil, and mozzarella, the beloved caprese salad has always been limited to Summer. That is, until now: " rel="nofollow">this brilliant Winterized version [5] calls for roasted tomatoes, pesto, and pine nuts.
Prosciutto and Shrimp Antipasti Salad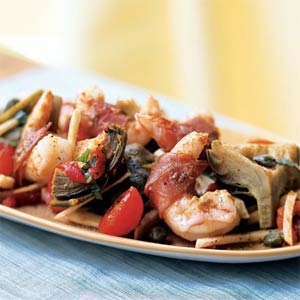 This indulgent salad [6], which combines artichoke hearts, roasted red peppers, and fresh fennel with prosciutto-wrapped shrimp, would win over even the heartiest meat eaters.