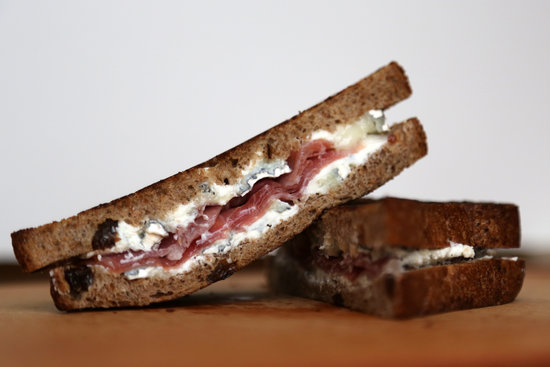 This is quite possibly the fanciest, most insanely good ham and cheese toastie on the planet. The secret ingredient is Humboldt Fog, a surface-ripened, ash-coated goat cheese. The inside tastes chalky and sour like a standard chèvre, but the outside is oozy and silky like brie. Easily spreadable and meltable, it makes one killer grilled cheese sandwich.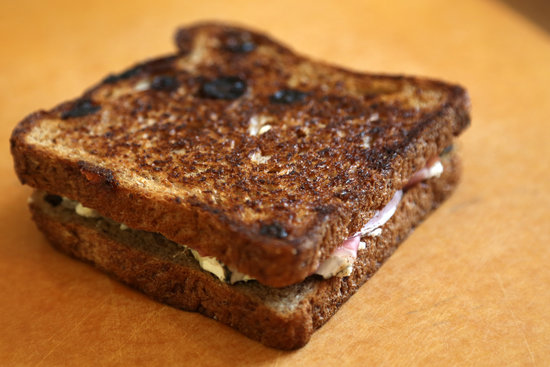 Paired with prosciutto (a thinly sliced dry-cured ham) and cinnamon raisin bread, this sandwich will have you wondering why you've been making basic grilled cheeses. Try this for a special morning meal or for a midnight snack. Your taste buds will thank you.
Get the recipe when you keep reading.