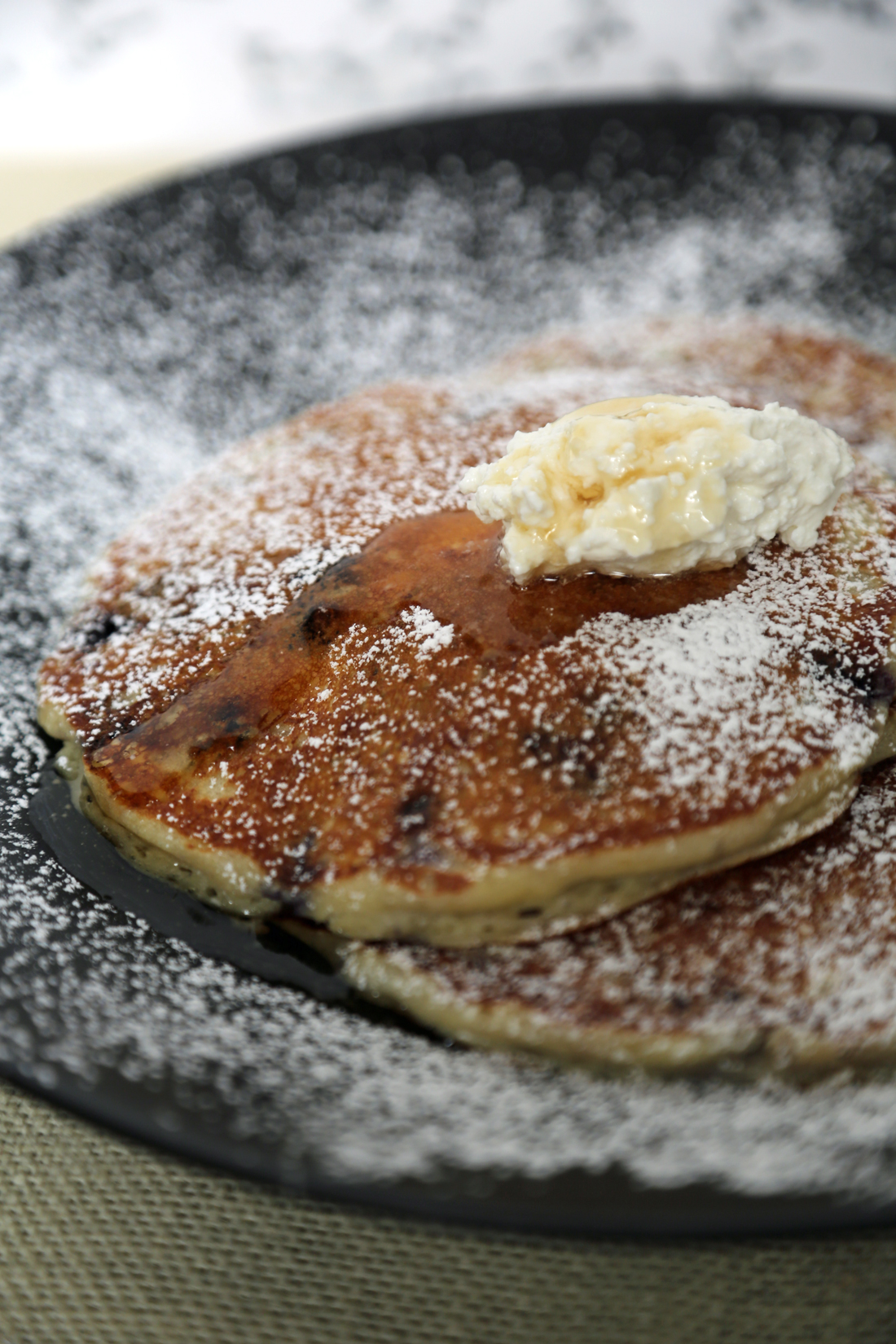 Blueberry pancakes are delicious on their own, but the addition of ricotta cheese amps up the sour tang of the buttermilk, plus it makes an interesting topping.
This recipe adds just enough ricotta to enhance the flavor of the pancake without changing its traditional texture and size.
Dollop additional ricotta on top of the pancakes to ensure each bite has plenty of creamy curds.