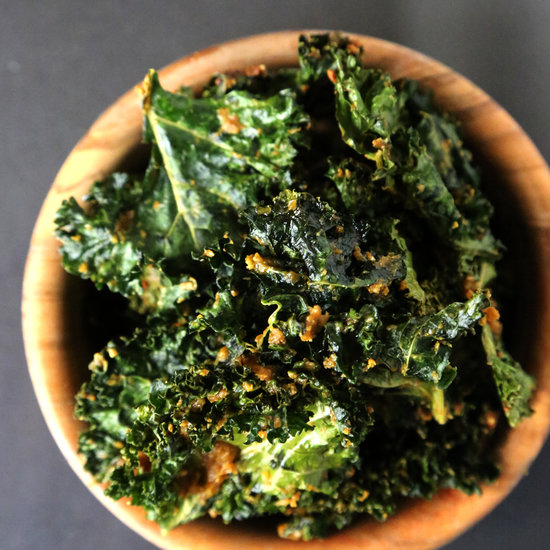 My most-made recipe of all time would have to be VeganYumYum's
Hurry Up Alfredo
, a vegan cheese sauce made with cashews and nutritional yeast. One day, I had the inspired idea to use this beloved recipe as the base for a cheesy kale chip. But how would the unlikely list of ingredients (including coconut oil and soy sauce) translate into a cheesy topping for a vegetable chip? To my amazement, it was like bread on butter; this cheesy sauce belongs on a kale chip.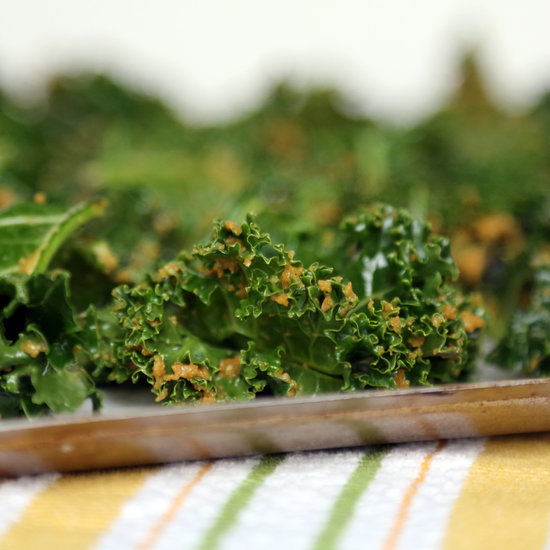 Slow cooking the chips in a low-heat oven is like baking them in a dehydrator. They retain their beautiful green hue while crisping up into Cheetos that nature intended. Vegans and nonvegans alike can attest to the absolutely addictive flavor of the cheese sauce, which as it turns out, tastes remarkably umami and salty, like Parmesan cheese or aged gouda.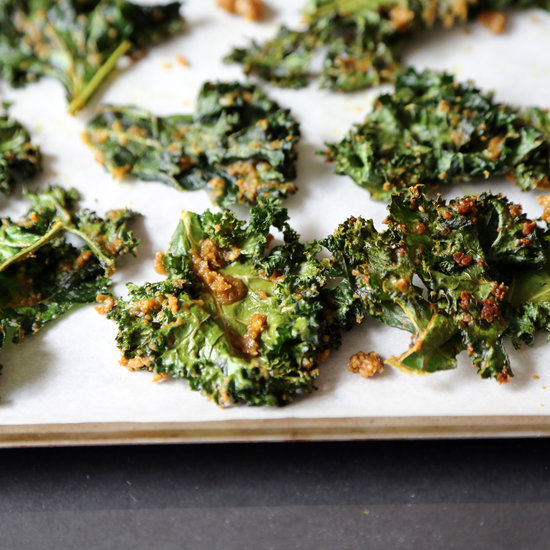 Enjoy the crisps immediately out of the oven, off of the baking sheet itself . . . maybe while hovering over your stovetop. You'll discover it's near impossible to transfer these kale chips to a proper serving vessel. Many kale chip fanatics unabashedly confess to eating the whole batch before the chips have even cooled!
See the recipe for cheesy vegan kale chips.