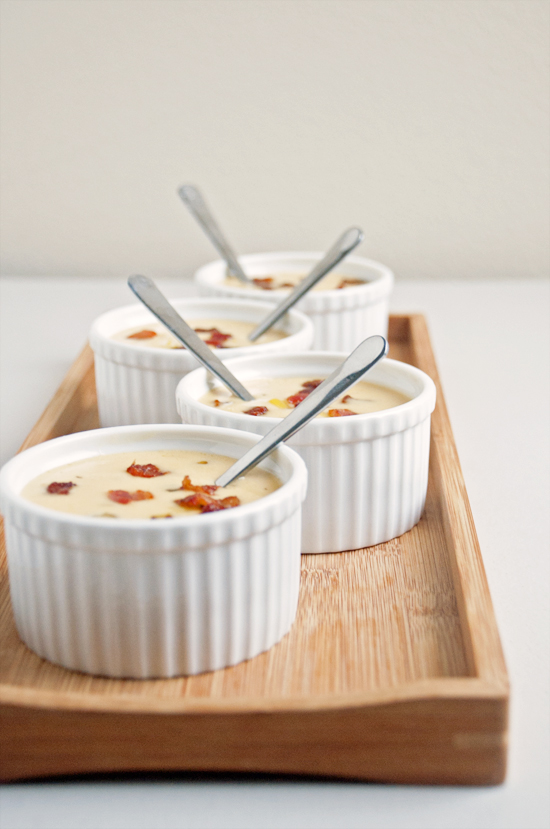 Perhaps you've tried cheddar beer chips, cheddar beer fondue, or even beer-infused cheese, but I'm going to go out on a limb and say that this bacon-studded cheddar beer soup is a whole new frontier, unless you've dined at Jonathon's Oak Cliff in Dallas, TX, where this ridiculously indulgent dish hails from.
Now, let's address the hulking elephant in the room: unlike many soups, this soup is decidedly not diet food, but that's OK. Heck, I could barely finish one petite bacon-studded bowl before admitting defeat, even though I loved every dreamy-creamy spoonful. Rather, this luxuriously decadent soup is the sort that's meant to be shared and paired with a pint of beer and a heaping mound of the greenest salad you can get your hands on.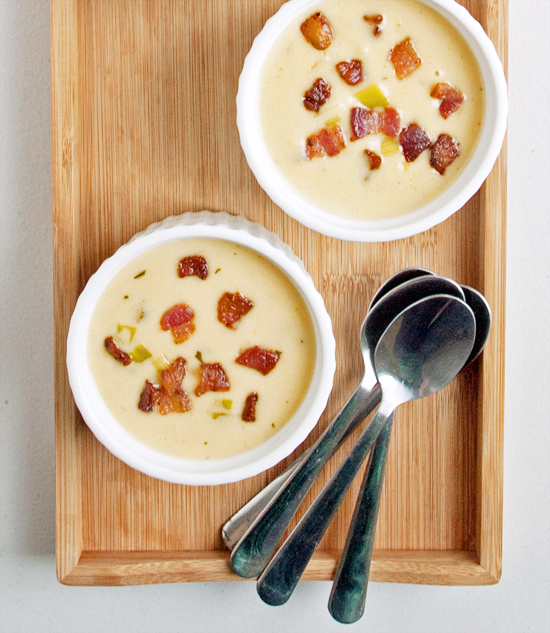 That said, it is very good — as in ditch your dinner plans and make it tonight good. I can say with absolute certainty that I'll be making it at any appropriate opportunity I can conjure — for starters, I can think of no better Super Bowl party treat — and suggest you follow suit. Treat yourself!