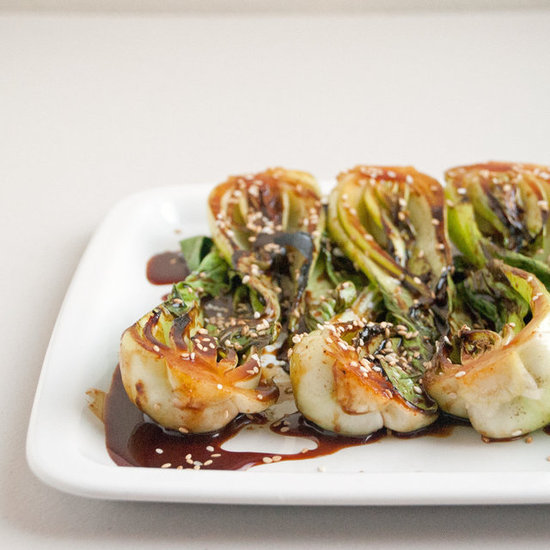 Have you met bok choy? If not, get yourself to the nearest supermarket posthaste, and snap up a bundle. Slightly sweet and grassy in flavor, the
Chinese cabbage
takes well to a host of flavors, but easily my favorite way to prepare it is conveniently simple, without sacrificing a lick of flavor.
While there are many reasons to love this weeknight-friendly side — it's affordable, easy, quick as all get out, and, most importantly, delicious — what I love most is how such simple ingredients translate into a dish far more exciting than one would assume on the outset. Little more goes into this loose recipe of sorts than the vegetable at hand, oyster sauce (a magical ingredient if there ever was one), sriracha, soy sauce, and sesame seeds, but a quick turn in a screaming-hot cast-iron takes it to the next level by imparting an essence similar to
wok hei
, a wok-imbued flavor prized in Chinese cuisine.
What are you waiting for?
Make the simple yet satisfying side tonight