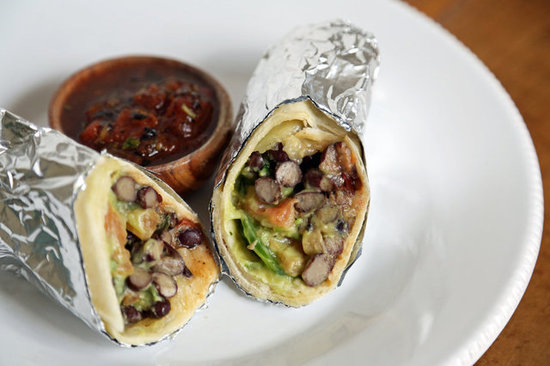 The beauty of the burrito is that it's customizable. You are allowed to stuff it with whatever you could possibly imagine (well, with whatever you have left in your fridge). This burrito recipe is intended to help you learn the basic construction, so you can go off and make use of all the random ingredients you have lurking in your kitchen.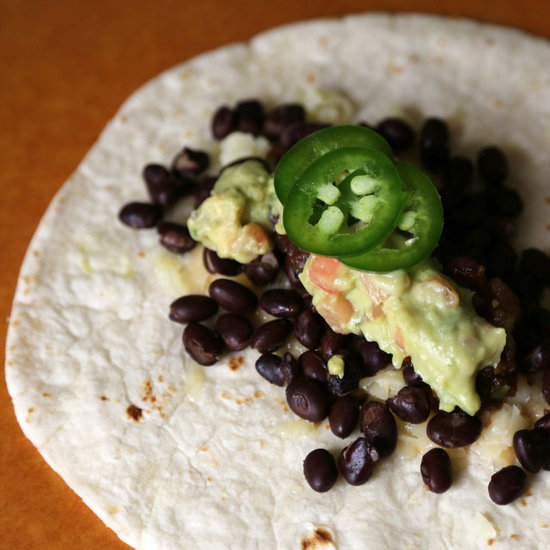 Here's the only rule: when using a standard 8-inch tortilla, fill it with about 3/4 cup of ingredients. Otherwise, if you overload the tortilla, you'll end up with a floppy soft taco, rather than a cylindrical burrito. If you're hungry, then plan to make more than one burrito!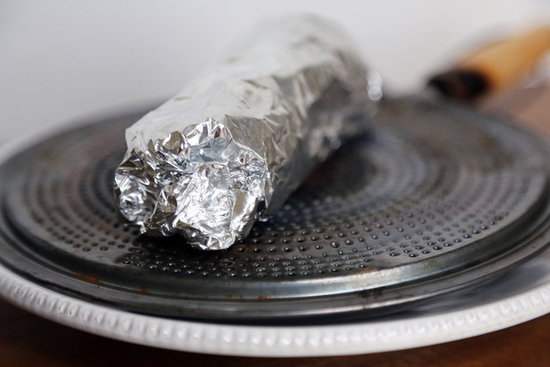 Despite it being homemade, a burrito, to me, doesn't feel like a burrito unless it's tightly wrapped in foil. Here are the benefits: the burrito retains heat for longer, the tortilla stays soft, and the whole thing stays intact. Eating is a breeze as you peel the foil down with each bite. Here's another tip:
use a heat diffuser
to reheat the burrito once it's constructed and wrapped in foil, since you can't microwave the foil, and warming in the oven takes too long. The stovetop is the quickest way to zap some heat into your burrito before you dig in.
If you're looking for the easiest burrito recipe, then keep reading.