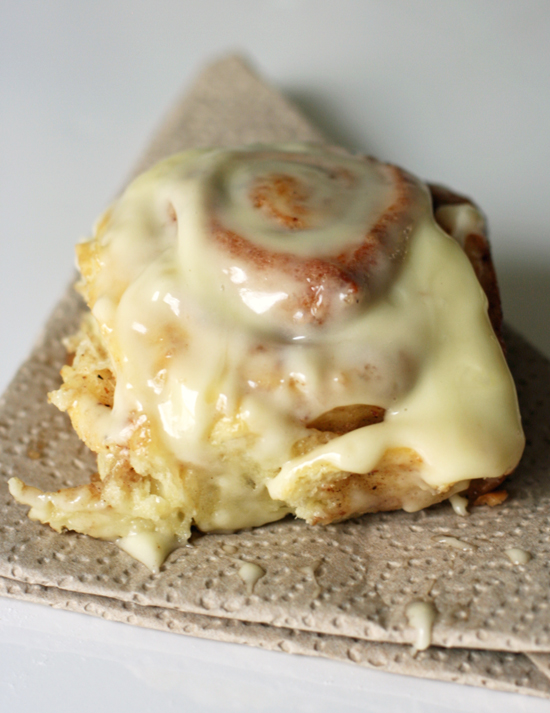 Cinnamon rolls are a prized breakfast possession in America, yet few families will attempt to make them from home. It's understandable why. Who wants to wake up before the crack of dawn to let dough rise for several hours? Ahem, well maybe me, but I'm in the vast minority. Luckily, I've included instructions to prep certain items the night before, so the cinnamon rolls will be ready to eat (the morning of) in one hour.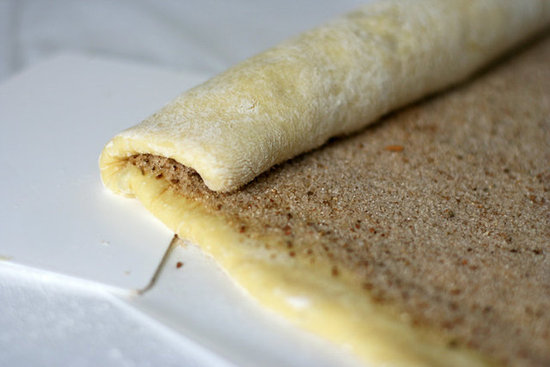 Like many Americans, I don't have childhood memories of anyone in my family attempting to make homemade cinnamon rolls — just memories of the Pillsbury canisters popping open to unleash the leaven dough. However, I learned the magic behind homemade rolls when I started a job at a bakery in high school.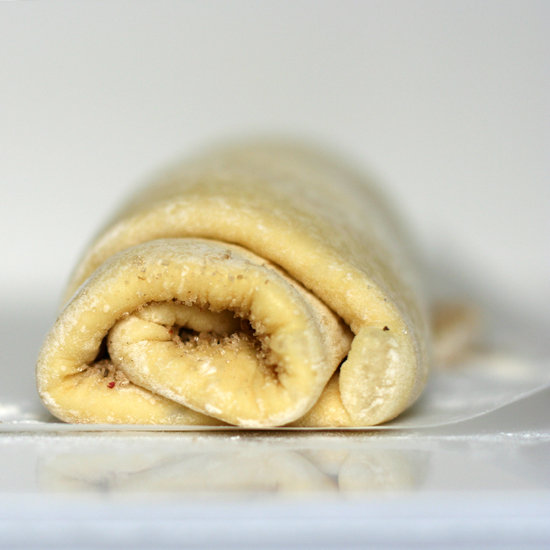 Making the dough is fairly easy using a food processor. The hardest part is waiting the two hours to let the dough double. The moist, pliable dough rolls out to form a thin rectangular shape, which you slather with butter and cinnamon sugar. The cinnamon roll shapes are made by rolling the dough into a tight log, then cutting it into slices. As the dough bakes, your kitchen will be filled with the most excruciating scent that is sure to send even your farthest neighbors flocking. Once the buns come out of the oven, top them with the sticky cream-cheese icing. Watch it melt into every crevice of the steaming hot buns, and then get ready for everyone to take a dive for the spatula.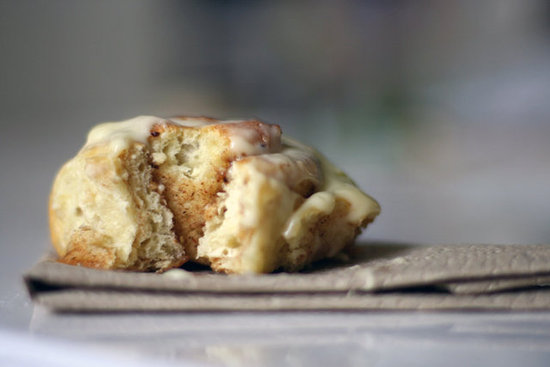 Nothing compares to homemade cinnamon rolls. It's mighty satisfying to unravel the seemingly infinite layers of the brioche-like bun to uncover the melted cinnamon sugar that has seeped into the buttery dough. While some people will add in nuts or top the buns with an orange glaze, I prefer to keep my cinnamon rolls this way — plain and simple — to evoke nostalgic memories of Winter mornings with my family.