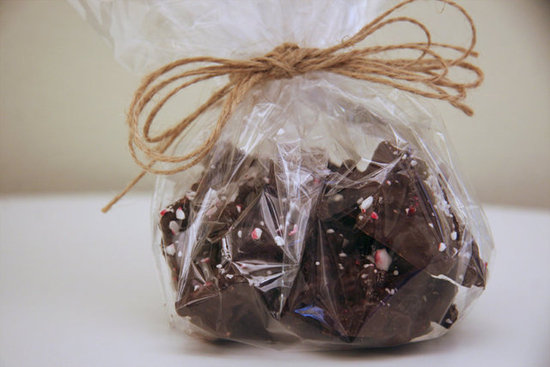 As soon as the holiday season arrives, my first stop is Trader Joe's for a box of the Candy Cane Joe-Joe's, which are essentially Double Stuf Oreos with pieces of crushed peppermint candy inside the cream filling. Given the insanely addictive quality of these cookies, I knew this year I had to incorporate them into a holiday gift.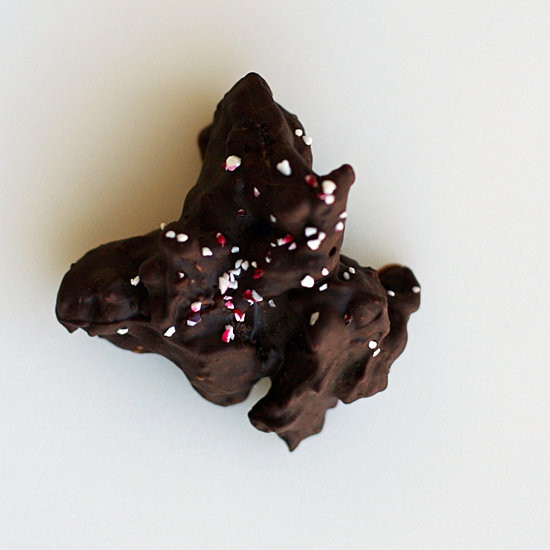 Easy to make and beautiful to bestow, these snappy chocolate clusters are packed with crushed Candy Cane Joe-Joe's, then sprinkled with colorful peppermint pieces. I used a high-quality dark chocolate, but if
tempering
seems too difficult or too tedious, these candies can be made using
hard chocolate shell
too.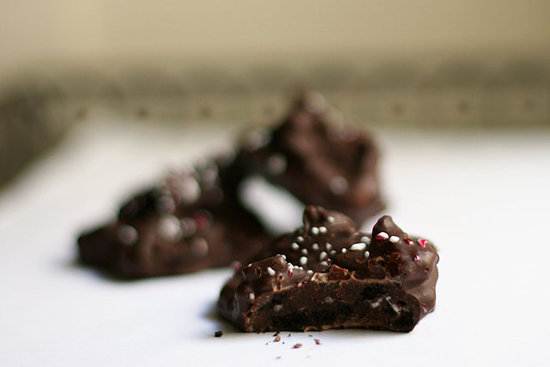 To package these clusters for the holidays, simply wrap up six in a cellophane bag, tie it with festive ribbon, and encourage your gift recipient to eat these cooling clusters frozen.
Click here to start making peppermint cookies and cream clusters.