I'm an avid snacker and a spicy-food devotee, so when we received a shipment of Saffron Road's new line of crunchy chickpeas, it felt as though the stars had aligned. Sustainably farmed, organic, and halal, these nibbles are relatively guilt-free as far as packaged snacks go, so it was with much excitement that I giddily tore open a bag (or three) to share with my officemates.
Crunchy Chickpeas are a new offering from Saffron Road and come in three different flavors: Falafel, Bombay Spice, and Wasabi. Find out what we thought of all the flavors.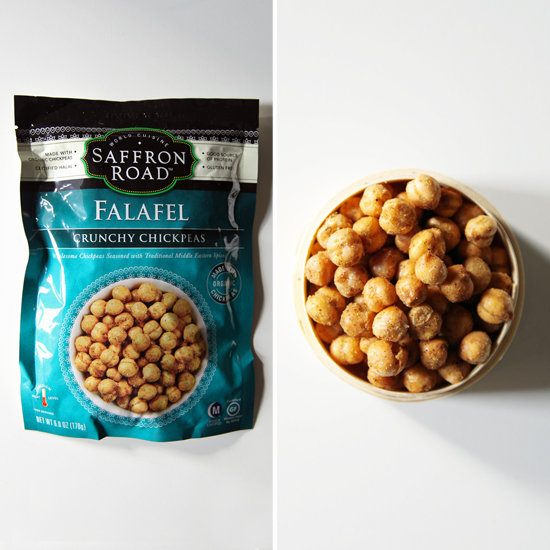 Falafel
Perhaps the bag we had was a dud, but these falafel-inspired goodies had a slightly stale crunch that put off many tasters. Otherwise we generally appreciated their authentic falafel flavor, moderately intense heat, and pungent spice-coating.
Snack or skip? Snack.
Keep reading to see reviews of the other two flavors.