We've put together a Fall dinner-party menu, from drinks to dessert, that isn't just about pumpkin. From gooey mac and cheese (with leeks) to a sweet and tangy kale salad — this menu is loaded with seasonal flavor, easy to prepare, and more importantly delicious. Your guests will leave wanting more.
Pumpkin Spice Cocktail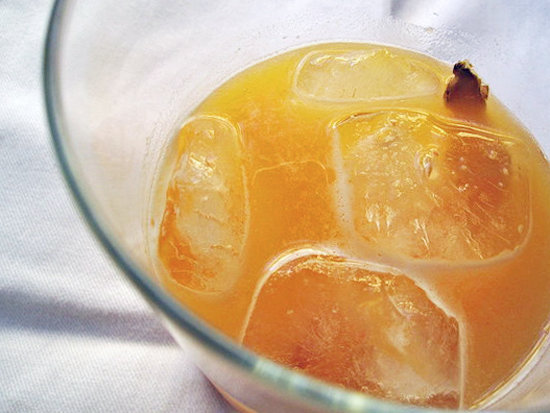 You're bound to stock up on a few cans of pumpkin puree this time of year. Why not mix things up (no pun intended) with a
pumpkin spice cocktail
your guests will love? Ginger vodka, lime juice, and honey thin out the dense, thick pumpkin, creating a concoction that is light with slightly sweet pumpkin undertones. With its wonderful orange color and nice refreshing quality, it's a great way to kick off your dinner party.
Stuffed Mushrooms
Stuffed mushrooms filled with artichoke and spinach dip make for the perfect-size appetizers. These tiny little poppers are best served warm, but are just as satisfying well into your party, even at room temperature. Top these Fall earthy mushrooms with crunchy panko crumbs for the perfect bite.
To see the rest of the menu, read more.