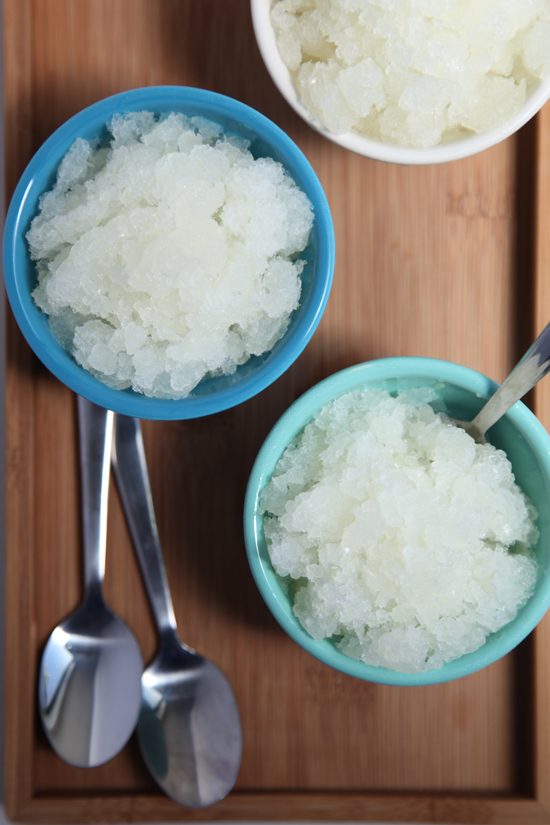 San Francisco Summer weather is notoriously fickle; brisk and gray, with temperatures rarely peaking above 70 degrees, our city's weather has even been the fodder of a rather infamous saying: "The coldest Winter I ever spent was a Summer in San Francisco." That said, every once in a while we're blessed with a warm streak, and almost as if overnight, the parks fill near to the brim with crowds picnicking and basking in the ephemeral rays of sunshine.
While I'm hardly one to pooh-pooh the pleasant weather, there is a marked downside. It's almost unheard-of to have air conditioning (or heat for that matter) in this mild-weathered city, so when temperatures occasionally spike, the interior of my apartment, and many of my peers', quickly becomes oppressively hot. Now, rather than let my inner Oscar the Grouch qualities shine forth, I choose to be proactive and indulge in a variety of frozen treats and frosty beverages — it's only practical, right?
With its ease of preparation and delicate texture,
granita
is perfectly primed for my strategy of cooling from within. It's the perfect treat to prepare on the sort of Summer's day more suited to lounging by the fan than whiling away the hours in the kitchen. While it's not an instantaneous pleasure, the actual active time is negligible — about two minutes every hour or so until it's ready, and the results are more than worth the minimal effort.
Keep reading for the low-fuss recipe.