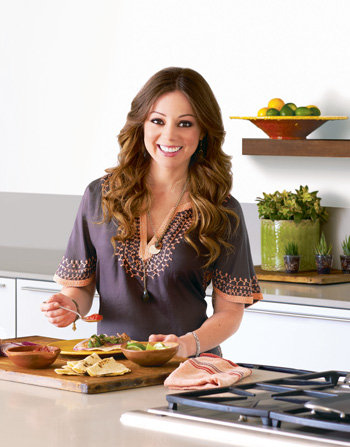 With our favorite Mexican-themed holiday on the horizon, it's impossible to spend our time thinking about anything other than what we'll be serving come Saturday. Will there be tacos, tortas, or both? Which south-of-the-border beer should we buy?
For more Cinco de Mayo advice, we enlisted the help of Marcela Valladolid, host of Food Network's Mexican Made Easy. Chef Marcela, who also stays busy as a cookbook author and a spokesperson for Kahlúa, took the time to offer her tips for party planning, her thoughts on up-and-coming Mexican dishes, and the one stereotype about her cuisine that she'd love to dispel.
To see it all, keep reading.