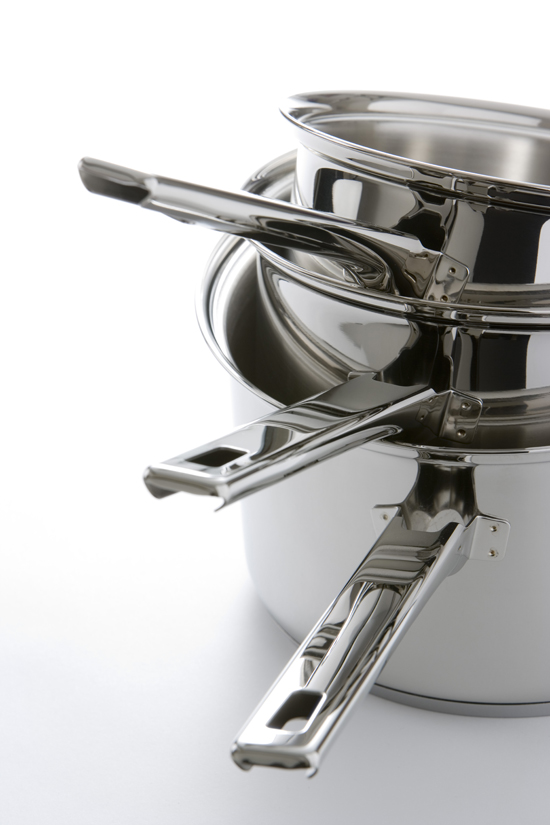 Though we may be loathe to admit it, one of the most exciting — and frenzied — moments of wedding planning is setting up a registry. While deep down I knew that marrying the man of my dreams was the best present of all, other visions, like that of a perfectly appointed home, turned me into Dirty Harry with the scanner gun. A fondue set? I'll take two. The enormous countertop convection oven? We'll make room. Salt and pepper shakers shaped like mated doves? You get the picture.
It's easy to go crazy when registering for wedding gifts, but ending up with a pile of things you'll never use results in annoying trips back to the store for returns or very full storage closets. Eight years after my perfect wedding, I can't help but think that I should have provided my generous guests with better direction as I watch the dust collect on the paella pan I've never used. Every bride's needs are different, but I've come up with a list of five items from my registry that are highly underutilized and five items for which that money would have been better spent. Tell us: what are your must-have registry items, and what do you wish you left off your list?
Five Things I Could Have Done Without
Preassembled cookware sets. Those 10- or 12-piece cookware sets may seem like a great deal with many stores advertising "deep" discounts vs. buying individual pieces, but I found that I ended up with pots and pans in sizes I've never used. Take the time to register for individual pieces (you may even find that you like pieces from a few different cookware lines) in standard sizes that make sense for your frying, sautéing, and simmering needs.
Cooking utensils. Basic utensils like rubber spatulas and wooden spoons are a wedding-registry must have. But I've found that many of the specialized tools I thought I would need have gone untouched. There are so many variations of potato mashers, strainers, ladles, and whisks that you ought to take your time finding the perfect one for you.
High-ticket single-use tools. Cookware companies would love to sell you pasta cookers, egg poachers, asparagus pots, and butter warmers, often at a few hundred dollars a pop. My pasta pot rarely sees the light of day, because I opt instead for a standard stockpot and colander (which drains much better, IMO). By investing in the right standard pots and pans, you still can cook any of these items and save room in your kitchen cabinets while you're at it.
For the rest of the list as well as a list of items I'd register for instead, just keep reading.