Apple Pie Recipe With Shortening
Ready to Try the World's Best Apple Pie?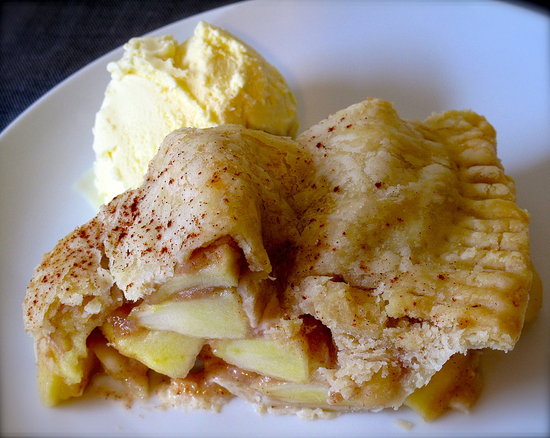 Because I haven't been a huge pumpkin pie fan until extremely recently, I've tried to take advantage of Fall's other stellar produce to end the season's celebrations on a sweet note. Like everyone says, there's nothing more American than apple pie. To that I'd like to add: there's nothing that exemplifies Autumn more than the smell of a baked-from-scratch apple pie. This one is perhaps the best I've ever tasted! It's piled high to the sky with fresh apple filling, and the crust calls for shortening instead of butter, which makes it exceptionally flaky. To make this for Thanksgiving, Christmas, or just because, keep reading.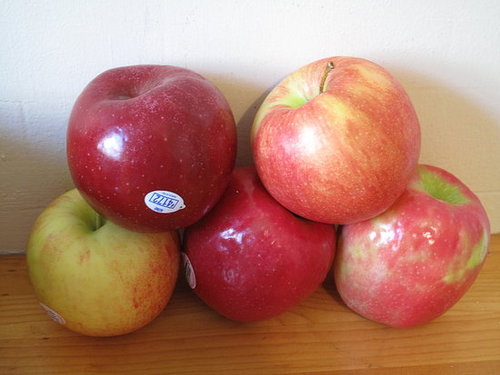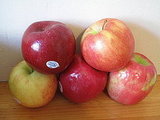 Ingredients
Filling:
1/2 cup to 1 cup all-purpose flour (depending on juiciness of apples)
6 apples, peeled, cored, and cut into thin slices (recommended: Jonagold, Rome Beauty, or Pink Lady apples)
1/2 cup granulated white sugar
1/2 cup dark brown sugar
1 teaspoon cinnamon
2 tablespoons butter
2 cups all-purpose flour
1 teaspoon salt
3/4 cup shortening (recommended: Crisco)
Ice water
Vanilla ice cream, for serving (optional)
Special equipment: 9-inch pie pan
Directions
Preheat oven to 375 degrees F.
In a medium mixing bowl cut the shortening and salt into the flour by hand or with a food processor until it's the texture of cornmeal, taking care not to overmix. Sprinkle 1 tablespoon of ice water over the mixture and mix just until the dough is moistened. Repeat by adding 6 to 8 tablespoons water (one at a time) until all the dough is just moist.
Preheat the oven to 375ºF. Divide the dough in half and roll into a ball. Roll 1 ball into a circle to fit a 9- to 10-inch pie plate. To transfer the pastry to the pie plate, wrap it around a rolling pin and ease it into the pie plate. Be careful not to stretch the pastry. Trim it even with the edges of the pie plate. Add the apple filling into the pastry-lined pie plate. Make sure the apple slices are laying flat. Cut butter into small pieces and put on top of the filling.
Roll the remaining pastry into a 12-inch circle. Place on top of the filling. Trim off 1-inch beyond the edge of the pie plate. Crimp the edges as desired. Cut slits to allow steam to escape when baking. Sprinkle a little sugar and cinnamon over the pie.
Cover the edges with foil to prevent overbrowning. Bake for 25 minutes. Remove the foil and bake for another 20 to 25 minutes, or until it is golden brown. Serve warm with vanilla ice cream.
Serves 6.
Information
Category

Pies/Tarts, Desserts

Cuisine

North American