News of an impending bacon shortage [1] has our minds on the briny breakfast delight. Rather than curtailing our consumption, we'll feast on the game-changing ingredient, starting with these 15 fabulous bacon-enhanced treats.
Caramelized Leek, Goat Cheese, and Bacon Dip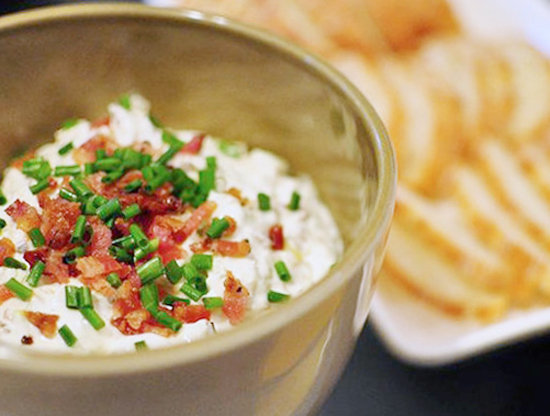 Bacon adds a great crunchy texture to this creamy, savory dip [2] that also features caramelized leek and goat cheese.
Individual Bacon and Spinach Quiches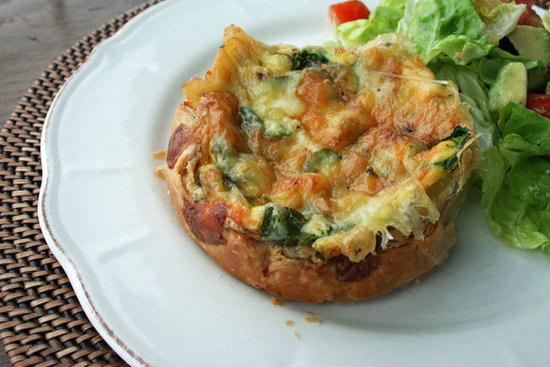 Bolster brunch with these hearty individual bacon and spinach quiches [3].
Sweet Potato-Bacon Endive Boats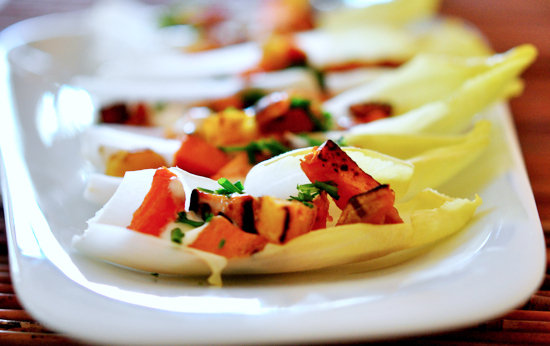 Who says bacon can't be elegant? These endive boats [4] filled with sweet potatoes and bacon are like a more sophisticated baked potato.
Oven-Roasted Bacon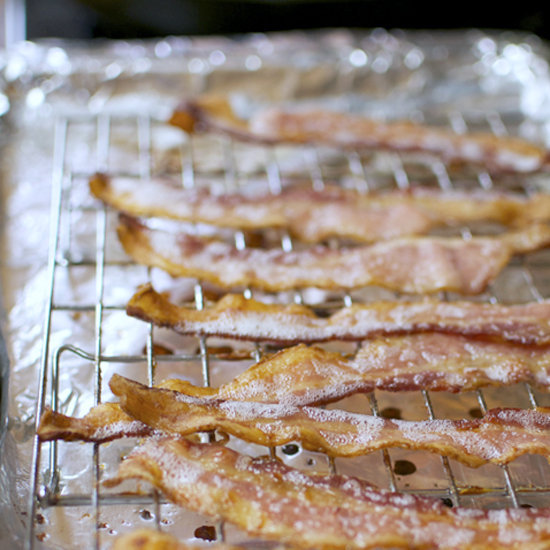 Bacon purists, try this life-changing method for roasting bacon in the oven [5]. It's less messy than skillet-crisped slices, and the texture can be controlled to a closer degree — perfect for persnickety perfectionists. For a slightly sweet alternative, try maple-syrup-glazed [6] roast bacon.
Oysters Casino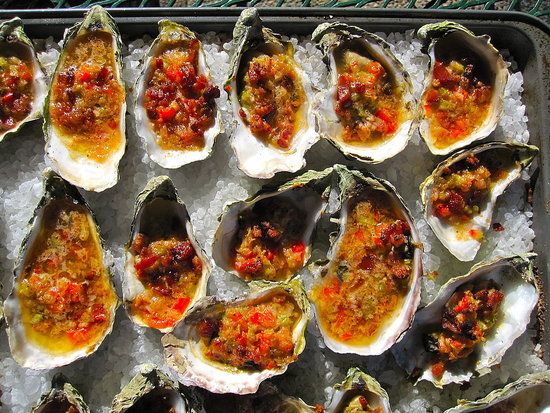 This butter and bacon-basted bivalve appetizer [7] can be prepared almost entirely ahead of time, making it an excellent option for entertaining.
Bacon and Tomato Pasta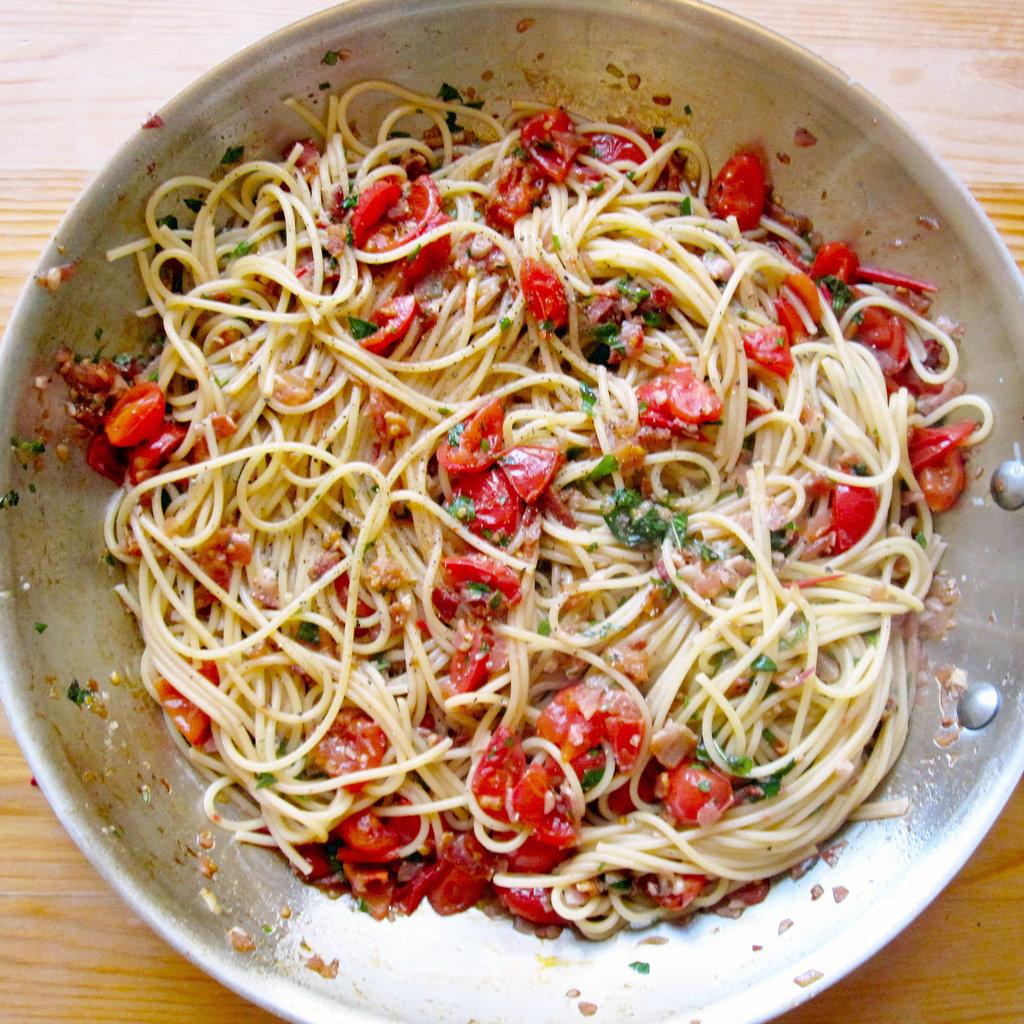 For a fast and easy dinner that is totally satisfying, make bacon and tomato pasta. [8]
Turkey and Bacon Club Sandwich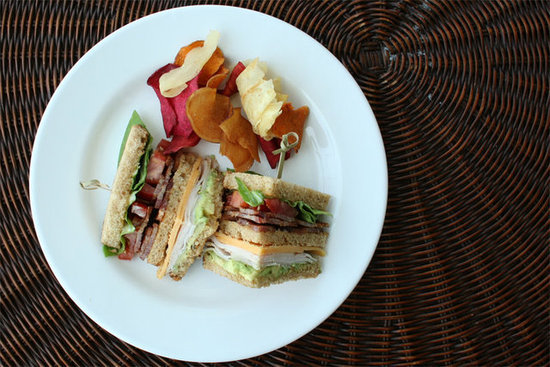 Bacon's crisp and chewy texture plays nicely with avocado, cheddar, and turkey in a fully loaded club sandwich [9].
Bacon-Wrapped Dates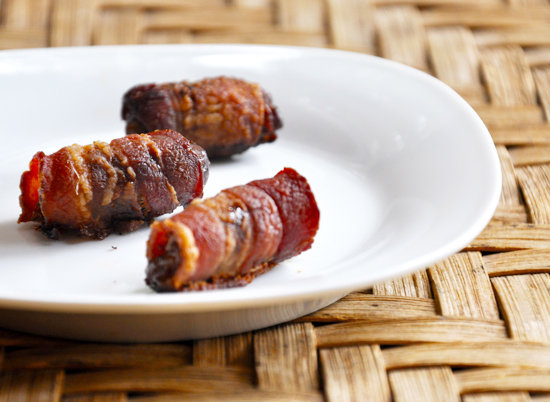 For the perfect salty-sweet combo, whip up a batch of bacon-wrapped dates [10] for your next gathering.
Bacon-Wrapped Persimmons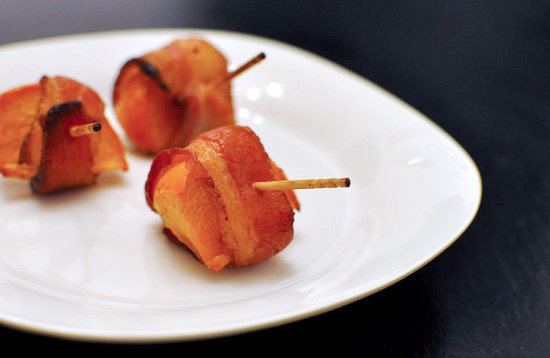 Once your guests have devoured the last batch of bacon-wrapped dates, move on to their equally delicious counterparts: bacon-wrapped persimmons [11]!
Spicy Bacon Spaghetti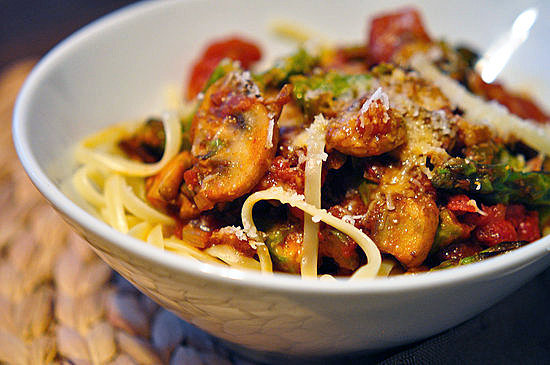 Bacon's richness complements fiery jalapeño peppers in this fast and easy spaghetti recipe. [12]
Classic BLT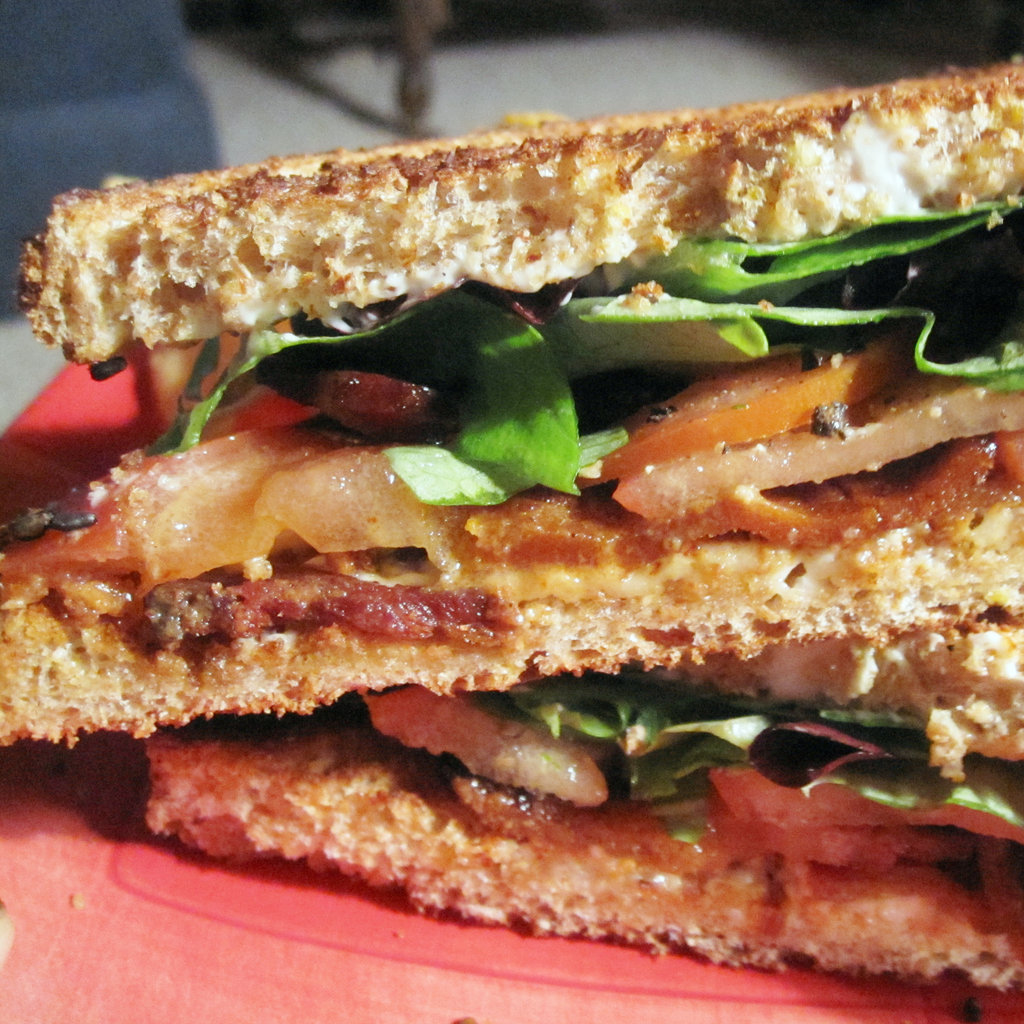 It's hard to beat a classic BLT [13], and why mess with a good thing? Pick up some thick slices of good-quality bacon, and whip up a deliciously simple lunch or dinner.
Creamed Collard Greens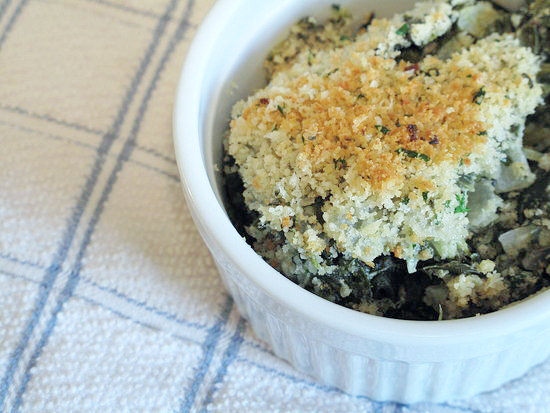 The base for this classically Southern recipe is smoky bacon, which gives the collard greens [14] a rich flavor.
Wedge Salad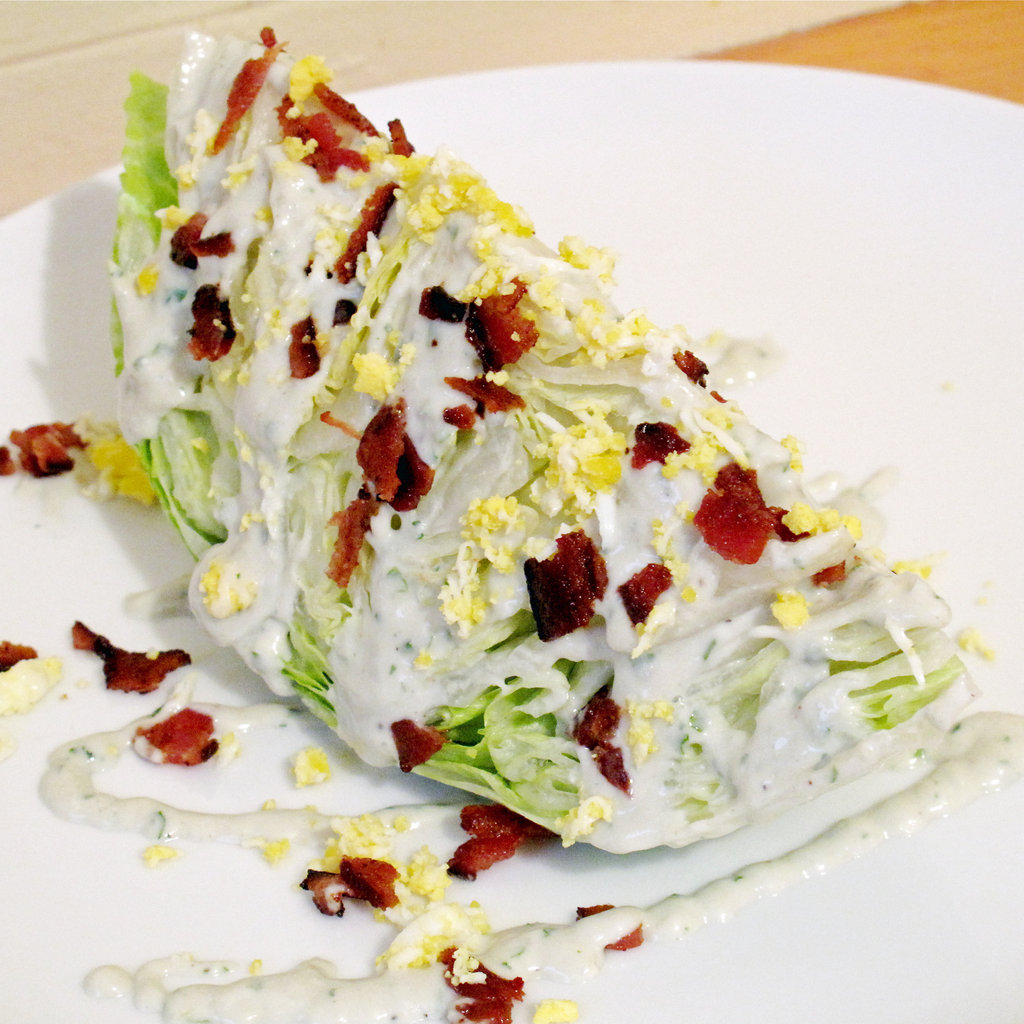 Cool iceberg lettuce, creamy gorgonzola, and crispy, salty bacon come together beautifully in this wedge salad [15]. Top with hard-boiled eggs for a little additional protein and flavor, and you've got yourself a meal!
Bacon Guacamole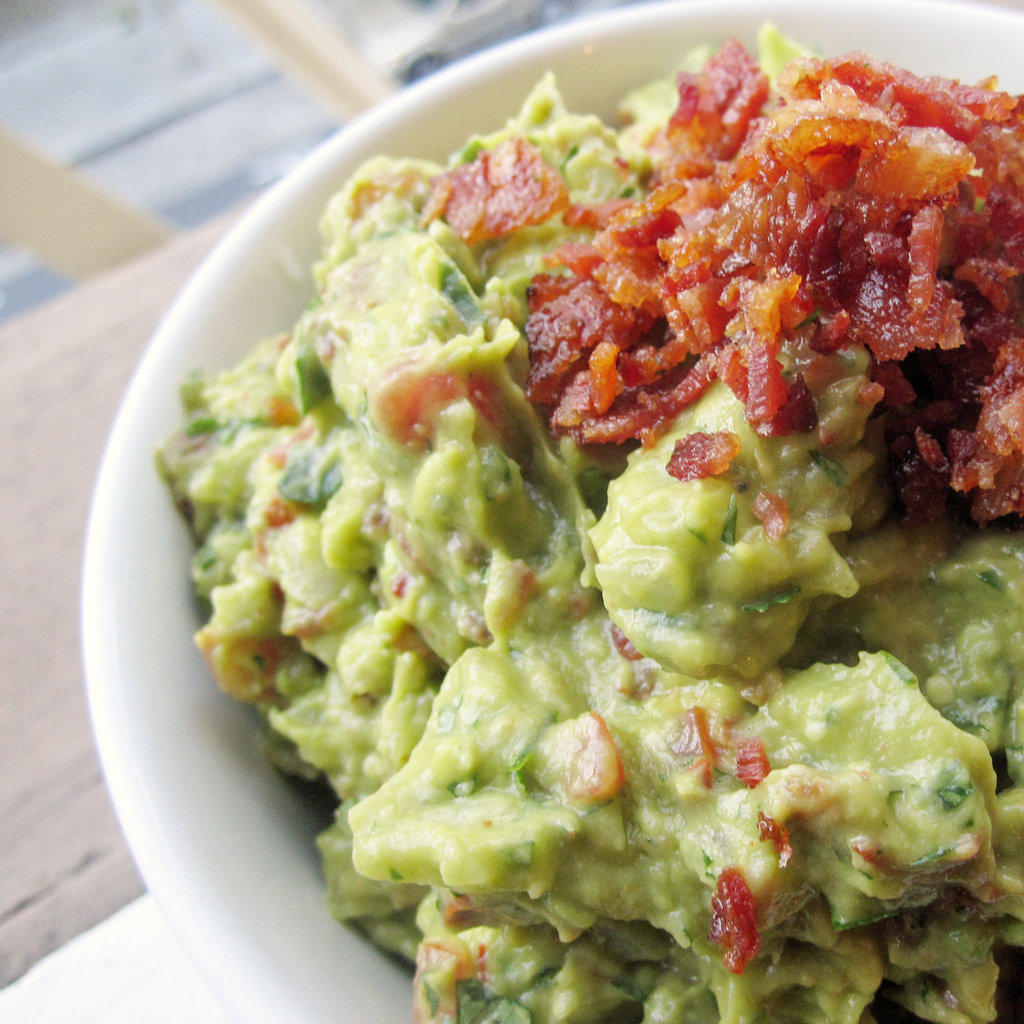 What's better than a creamy, flavorful bowl of fresh guacamole? Bacon guacamole [16]! Chipotles in adobo kick this dip up another notch and enhance the delicious smoky flavor of the bacon.
Bacon-Wrapped Shrimp and Nectarines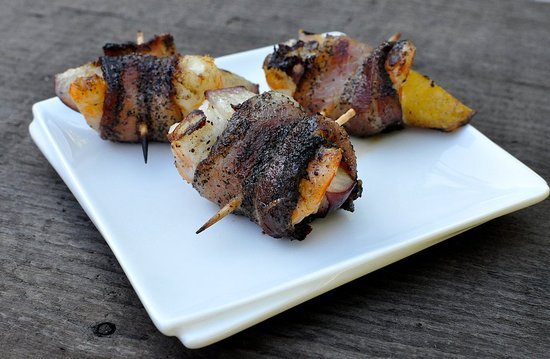 Bacon-wrapped anything makes a fantastic appetizer, especially when it involves shrimp and nectarines. [17]