Beef Jerky Recipe
12 Days of Edible Gifts: Beef Jerky
Let's face it, not everyone enjoys treats like double-chocolate cranberry cookies and peppermint patties, so for the loved one who doesn't have a sweet tooth, make beef jerky! This savory snack is great to give to people who live far away because it will keep for up to six weeks. There's not a lot of work to the recipe, but it requires time for marinating and cooking, so don't wait till the last minute. With a salt and pepper crust and rich beef flavor, the resulting jerky is better than any store-bought jerky I've tasted. It would definitely please the special man in your life! Check out the recipe now.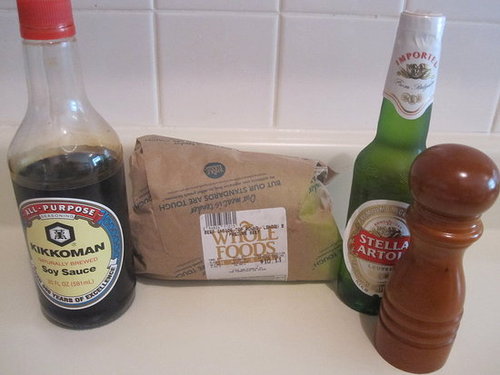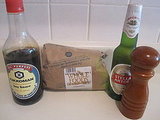 Ingredients
3 cups amber ale or lager
2 cups soy sauce
1/2 cup Worcestershire sauce
2 tablespoons cracked black peppercorns, plus 2 tablespoons coarsely ground black pepper, for sprinkling before drying the meat
2 pounds trimmed beef top round or bottom round, about 1 1/2 inches thick
Directions
Make the marinade: In a large bowl, combine the ale or lager with the soy sauce, Worcestershire sauce and the cracked black peppercorns.
Prepare the meat: Cut the beef into 1/4-inch-thick slices*, either with or against the grain.
Marinate the meat: Add the beef to the marinade, a few slices at a time, stirring well to coat each slice with the marinade. Cover and refrigerate for 6 to 8 hours.
Dry the meat: Preheat the oven to 200°. Set a large wire rack on each of 3 large rimmed baking sheets.
Remove the beef from the marinade and pat dry with paper towels. Arrange the beef on the racks, leaving 1/4 inch between slices. Sprinkle with coarsely ground black pepper.
Bake for about 4 hours, until the jerky is firm and almost completely dry, but still chewy. Let cool completely on the racks before serving.
Makes about 3/4 pound.
*I had my butcher cut the meat for me!
Information
Category

Snacks, Meats

Cuisine

North American