If you've been to any upscale bar in the past two years, then you've probably noticed that bourbon, scotch, and other barrel-aged spirits are all the rage. So it made sense when, earlier this year, Beefeater announced its new Burrough's Reserve, a small-batch, cask-aged gin.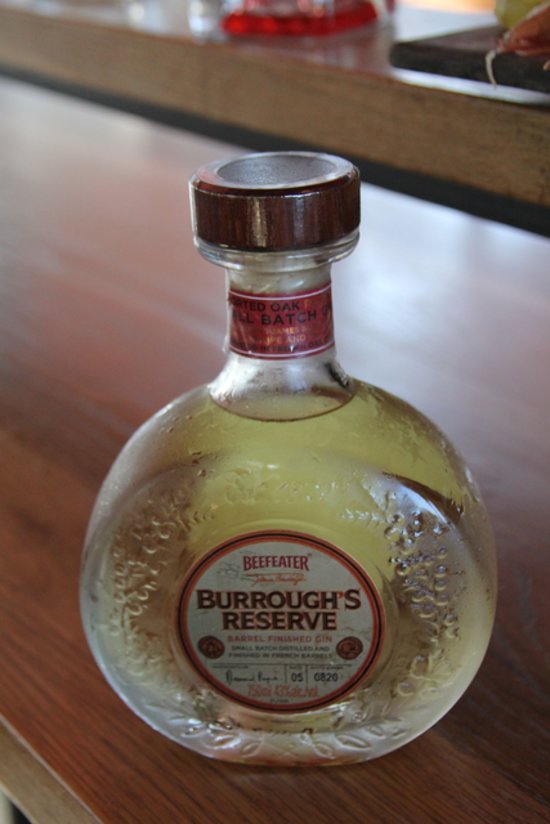 The 86-proof spirit, which is intended to be a sipping spirit, launched in the US last week with the intention of breaking through gin's postwork stereotype. "We decided we wanted a new gin for a different occasion, one that challenged the conventions of gin," Desmond Payne, the master distiller of London-based Beefeater, told me during a stop through San Francisco. Payne, who's been making Beefeater for 46 years, used founder James Burrough's 1863 gin recipe but distilled it through the company's teeny-tiny, 238-liter original copper still. He then experimented with resting the gin in a barrel for wood influence, experimenting with rum casks, scotch barrels, and more before landing on French oak casks that previously housed a white wine aperitif.
More — including how to serve Beefeater Burrough's Reserve — when you keep reading.