It's still technically Spring, but given how April showers have quickly passed into sunny May days, now's the perfect time to head to the outdoors and fire up the grates for a pre-Summer cookout.
You could go for the classic sides — or just grab bags of your favorite chips — but putting in some extra effort won't go unnoticed by all your guests who are looking forward to what you'll be heating up on the grill! Click through to check out eight less-conventional sides that will have everyone impressed.
Gazpacho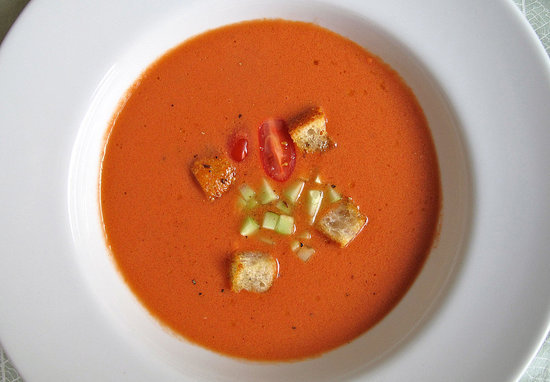 A cool soup will go a long way with your guests. Make a big batch of classic Spanish gazpacho [1] for everyone to enjoy, or if you want to get your gazpacho a little boozy try these tasty gazpacho Bloody Mary cocktails [2].
Grilled Fava Beans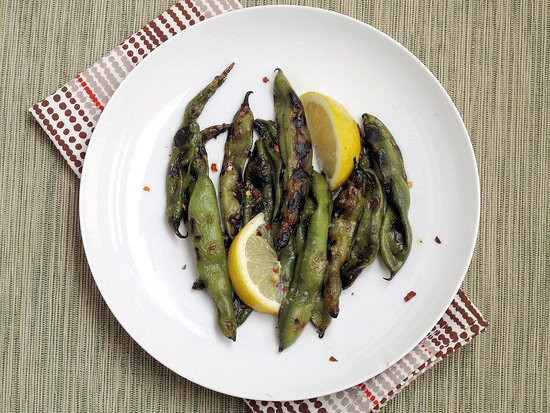 Simple and clean grilled fava beans [3] are a delicious, fresh, and most importantly green addition to a heavy meal.
French Fingerling Potato Salad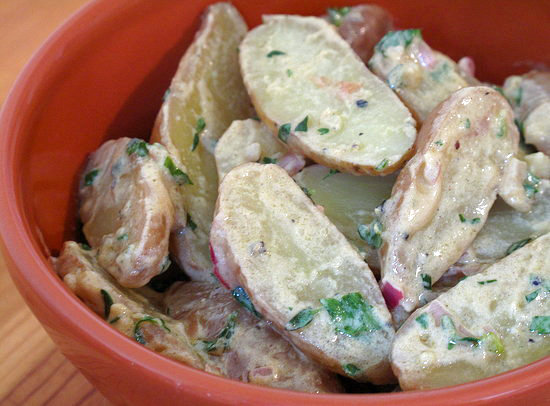 Classic potato salad can be a superheavy option. To make things a little lighter, but no less delish, try French fingerling potato salad [4] for something new this year.
Grilled Fruit Kebabs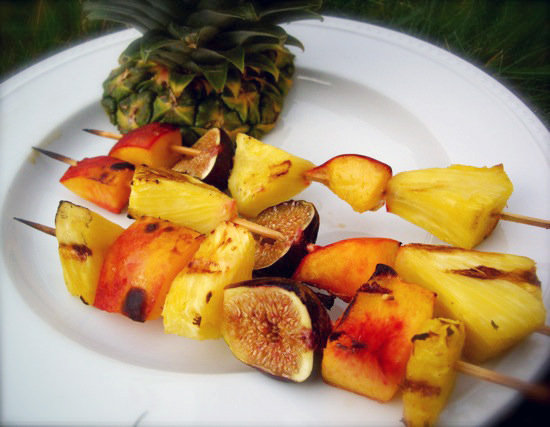 You've already got the grill out, so it's time to get creative! Sweet grilled fruit kebabs [5] invoke a Polynesian spirit and will have all your guests ooh-ing and aah-ing. Use whatever is in season in your region for optimal fruit flavor and texture.
Zucchini and Feta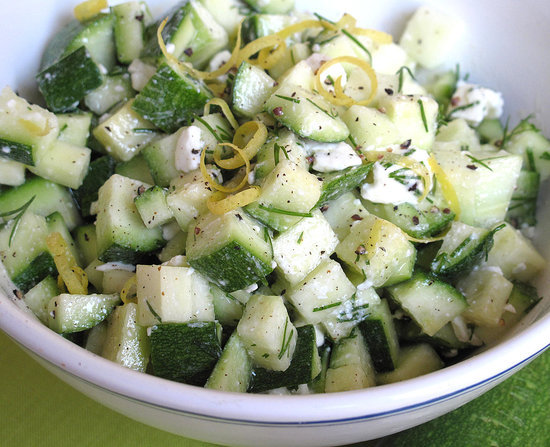 Eat this medley of chopped zucchini, lemon zest, and feta [6] right away. Or, better yet, make it ahead of time; over the course of a few hours, the flavors will meld together nicely.
Ribboned Vegetable Salad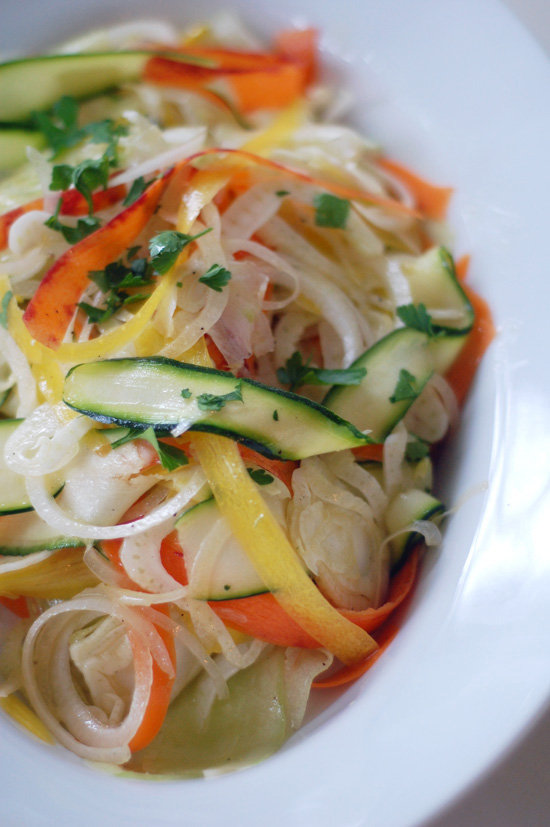 This bright ribboned vegetable salad [7] would be a beautiful addition to any late Spring soiree. It's easy to put together the night before; just dress before your guests arrive!
Beer-Baked White Beans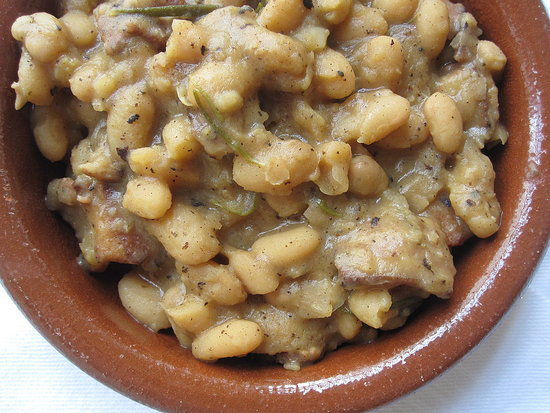 Bring on the beer in a form beyond the beverage! Tasty beer-baked white beans [8] are a great twist on the traditional baked beans of Memorial Days past.
Sesame-Carrot Salad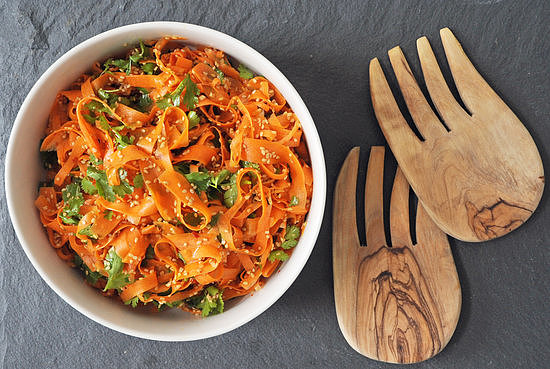 We can't get enough of Louisa Shafia's recipe for sesame-carrot salad [9]. It's a great way to bring a Persian sensibility to your all-American table.