Bobby's Burger Palace Regional Burger Quiz
Test Your Knowledge of Bobby Flay's Regional Burgers!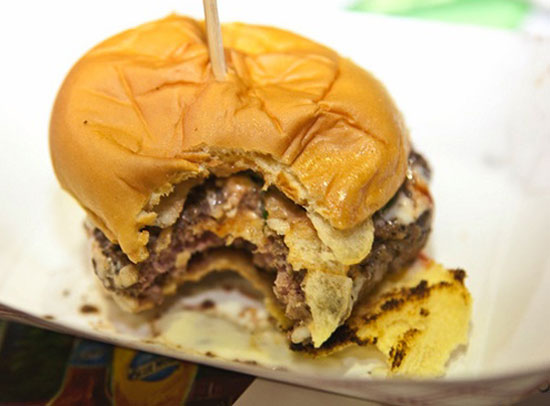 Last week
Bobby Flay
announced plans
to expand his fast-casual restaurant concept,
Bobby's Burger Palace
, to 14 more cities. He also trademarked the term "crunchify" to describe his crunchburger. Besides the crunchburger, the other specialty at Bobby's Burger Palace are the regional burgers, a burger with toppings designed around a specific city. The Burger King takes these burgers very seriously so much so that he even
accused Applebee's of copying
his regional burger idea. Since I've had Bobby and burgers on the brain, I put together this quiz that tests your knowledge of the regional burgers. I'll list the topping ingredients to one of Flay's burgers and you tell me what city it represents. Here we go!
Source: Flickr User tomcensani