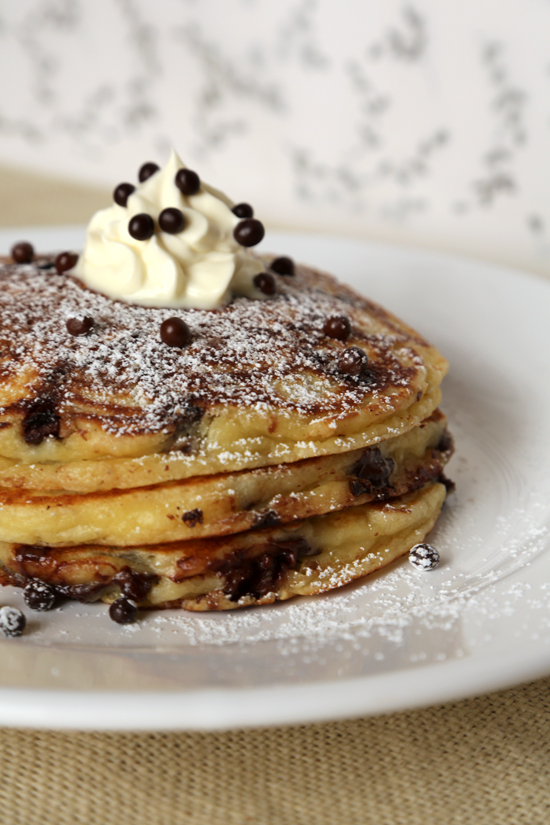 Even if it has been two decades since you've made or eaten chocolate chip pancakes, there's no reason you can't resurrect the breakfast of your childhood dreams. In fact, I encourage you to go all out and top the stack with whipped cream and chocolate sprinkles.
The base is a golden-hued buttermilk pancake with plenty of melted butter to make the batter moist and rich.
Right before the batter hits the griddle, fold in chocolate chips.
Once the cakes come off the grill, don't be shy with the toppings. I used the MarieBelle chocolates from my Must Have box.
The whipped cream and melted chocolate chips make these pancakes so sweet and moist, I don't think they need any other adornments (like maple syrup), but I'll let you be the judge! Are you ready to be a kid again? See the recipe.