Sure, you might want to roll your eyes if you hear the phrase "Sunday Funday" one more time, but there's something to be said for having fun with friends during the day. One of the best ways to do that is through weekend brunch. There's a reason it's being called the new Friday night, and that's because it's a great chance to gather with pals over some good food and drinks. Don't feel like you have to head out to a place that promises bottomless mimosas, though — create a fun and delicious atmosphere at home by cooking up these recipes. All that's missing is your party posse.
Photos: Susannah Chen, Nicole Perry, and Anna Monette Roberts
Sweet Potato Hash Browns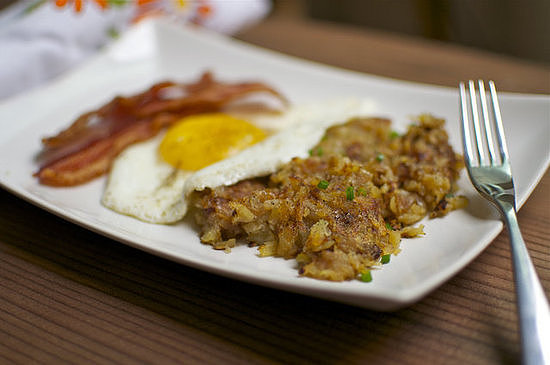 Give a brunch staple a twist by following our hash brown recipe [1], which calls for sweet potatoes.
Photo: Lauren Hendrickson
Cranberry-Apple Baked Oatmeal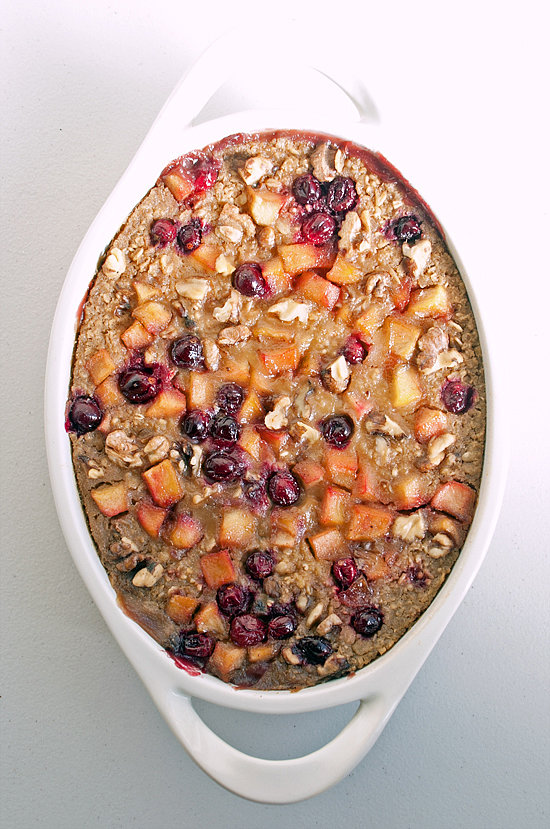 It's certainly unlike any oatmeal you've had before — taste this cranberry-apple baked recipe [2], and it just might become a part of your weekly meal plan.
Photo: Nicole Perry
Strawberry Pop-Tarts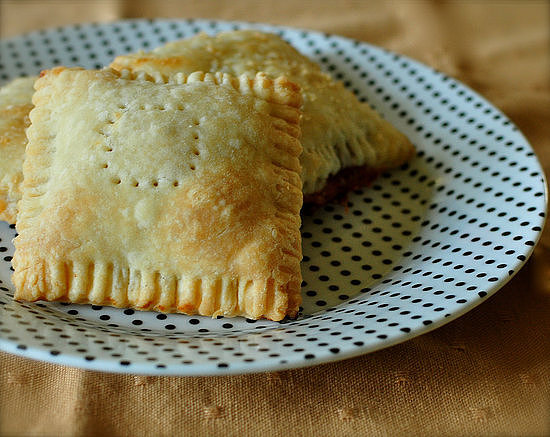 Forget the toaster — try your hand at strawberry rhubarb pop-tarts [3] for a flaky treat that no box can beat.
Photo: Lauren Hendrickson
Bloody Mary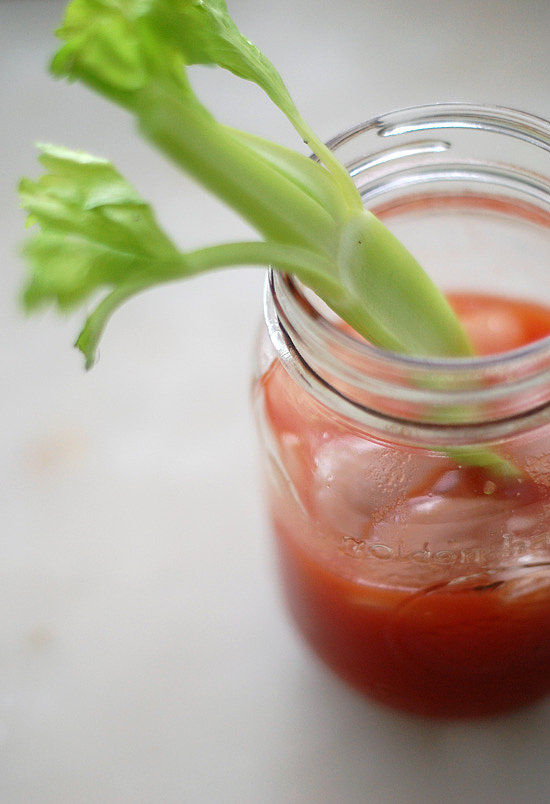 You know the drill: mix tomato juice with vodka and spicy sauce for a classic Bloody Mary cocktail [4] that's sure to bring on the heat.
Photo: Camilla Salem
Buttermilk Pancakes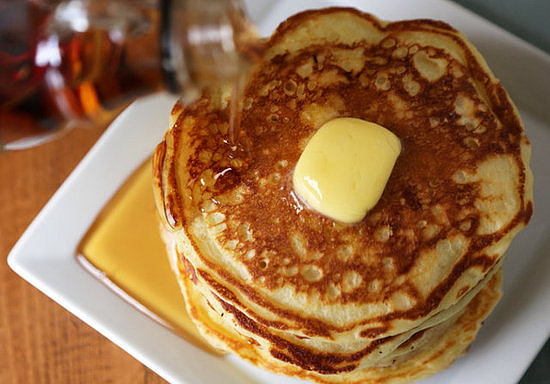 There's something about buttermilk pancakes [5] that will never get old no matter what your age. Ditch the pancake mix, and whip up your own homemade batch that's sure to be a hit.
Photo: Anna Monette Roberts
Cinnamon-Spiced Eggs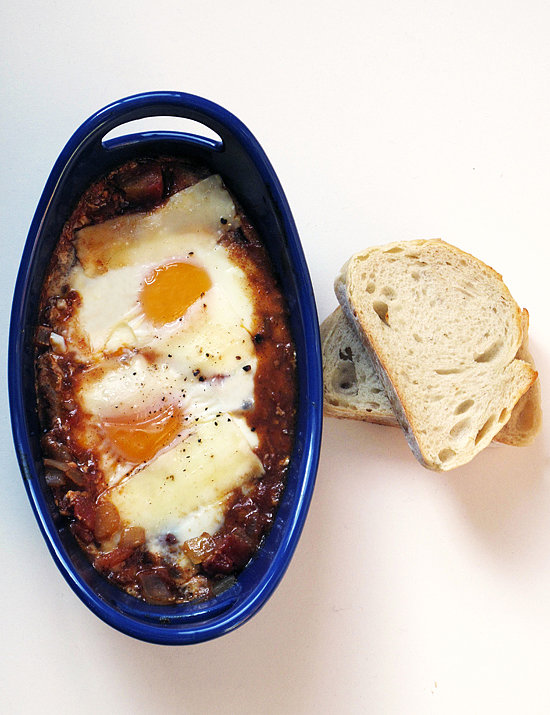 One taste and you'll wonder how you ever lived without it. This Mediterranean-North African twist on eggs in purgatory calls for cinnamon-spiced eggs [6] and a slow-simmered onion-and-tomato sauce.
Photo: Susannah Chen
Baked Egg in a Ham Shell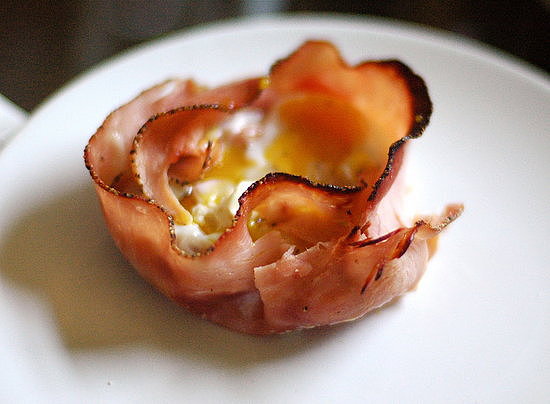 Looking for a new way to cook eggs and ham? Look no further than this creative baked egg in a ham shell [7] for a simple yet hearty breakfast.
Photo: Lauren Hendrickson
French Toast Strata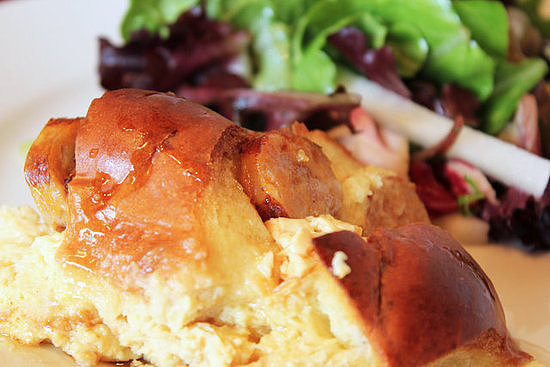 French toast gets an upgrade with a brunch strata [8] that calls upon soft challah bread, maple syrup, milk, eggs, and chicken sausage for a light and fluffy treat.
Photo: Sara Yoo
Grapefruit-Elderflower Sparkler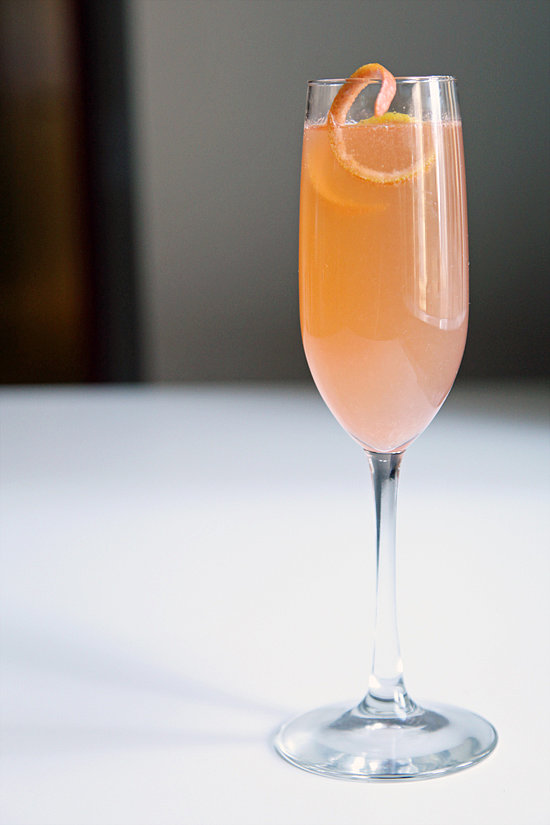 Tired of regular ol' mimosas? We bet a grapefruit Champagne cocktail [9] will have you rethinking the bubbly booze in a good way.
Photo: Nicole Perry
Blueberry Corn Muffins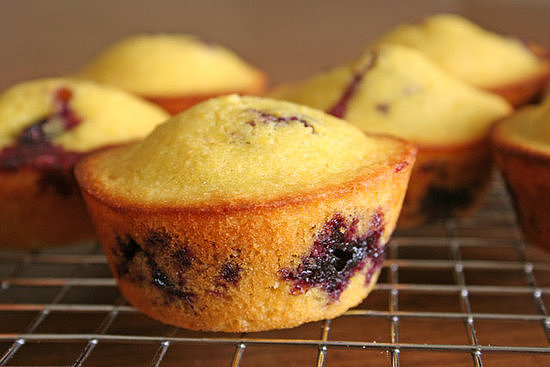 Consider these blueberry cornbread muffins [10] a Texan take on two favorite staples. Just like you'd expect, they're big on flavor.
Photo: Anna Monette Roberts
French Omelet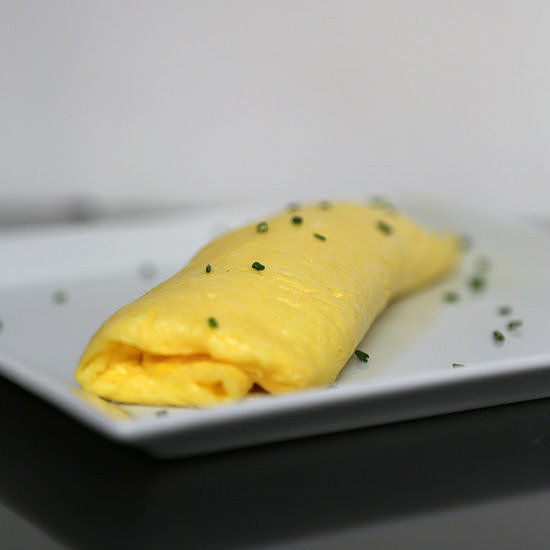 Bring an international element to the kitchen by cooking up a French omelet [11] — its extrayellow exterior is what sets it apart (and so does its great taste).
Photo: Anna Monette Roberts
Mediterranean Quiche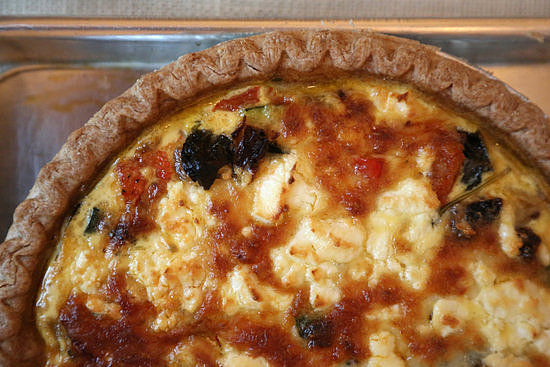 Need another vegetarian option for your brunch soiree? Try out a Mediterranean-inspired quiche [12], an easy meatless dish made from sautéed onions, zucchini, sun-dried tomatoes, and more tasty veggies.
Photo: Anna Monette Roberts
Cheddar, Bacon, and Leek Frittata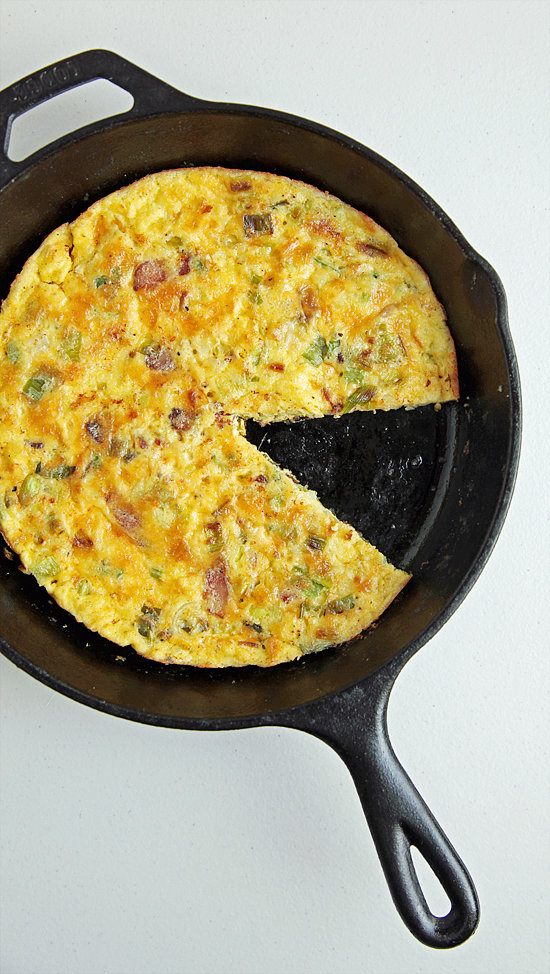 Get cooking on this cheddar, bacon, and leek frittata [13], and it won't be long before this low-fuss, flavor-studded dish is ready to please.
Photo: Nicole Perry
Pancake Lasagna: An Insanely Decadent Start to the Day
Ogle the many layers of pancake lasagna [14], which involves pancakes, bacon, cheese, and a maple béchamel.