Butter-Braised Radishes: An Unexpected Surprise
Lately I've been drawn to preparing everyday vegetables in unexpected ways: Last week, I wrote about turnips and the spicy quality they take on when served raw in a salad. Likewise, when I saw a recipe for braised radishes, I couldn't wait to try it.

Unlike turnips, which are often found simmering in stews, radishes are typically served raw in salads or as crudités. However, the fuschia-hued root vegetable is delicious when cooked. After braising these radishes, they tasted and looked liked red-skinned potatoes, with a blush-colored skin, a soft, waxy texture, and a mellow flavor.
Radishes, when sautéed with a little butter and quick-braised, are as comforting to eat as potatoes, but they require a fraction of the labor and have none of the heaviness of a serious starch. To get the recipe for this surprisingly stunning dish, read more.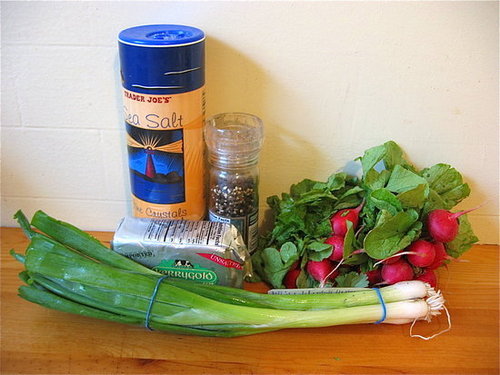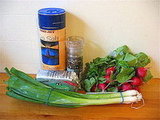 Ingredients
2 tablespoons unsalted butter
2 green onions, cut into 1/4-inch dice, white and light green parts only
2 bunches radishes, greens removed, trimmed, halved or quartered, depending on size
1/2 teaspoon salt
1/4 teaspoon sugar
Freshly ground black pepper
1/2 cup water
Directions
Melt the butter in a large skillet over medium-high heat; cook until it just begins to brown, 3-4 minutes.
Add the onion; lower heat to medium. Cook, stirring, until the onion softens, about 3 minutes.
Add the radishes, salt, sugar and pepper to taste; stir in the water.
Raise heat to high; heat just to a boil. Cover; lower heat to a simmer. Cook, stirring occasionally, until tender, about 20 minutes.
Uncover; raise heat to high. Heat to a boil; cook until almost all the liquid has evaporated, about 4 minutes.
Serves 4.

Nutrition information per serving: 76 calories, 71% of calories from fat, 6 g fat, 4 g saturated fat, 15 mg cholesterol, 6 g carbohydrates, 1 g protein, 118 mg sodium, 2 g fiber
Information
Category

Side Dishes, Vegetables

Cuisine

North American