Champagne or sparkling wine is wonderful enjoyed on its own [1], but why not step it up a notch? Take a look at our recipes for cocktails that have just the right amount of effervescence to them.
— Additional reporting by Emily Bibb
Photo: Anna Monette Roberts
Temporary Getaway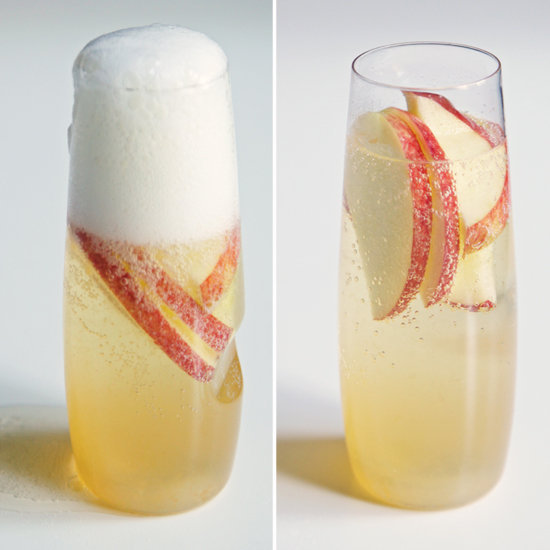 Thinly sliced apples add both visual interest and floral fruity flavor to a delectable cocktail [2] that's like a vacation in a glass.
Photo: Nicole Perry
Sparkling Pear and Elderflower Cocktail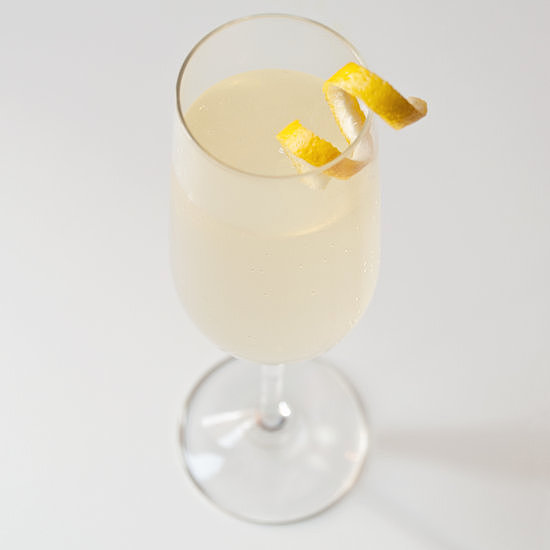 Bright, effervescent, and subtly spiced from the crucial addition of Hangar One Spiced Pear Vodka, this elderflower cocktail [3] is simple yet elegant. It's a great predinner cocktail that will steal the show.
Photo: Nicole Perry
Grapefruit Mimosa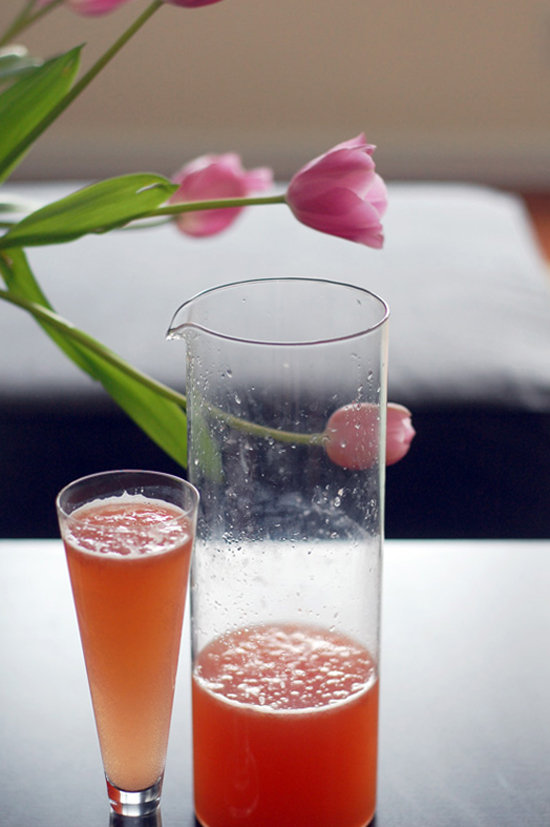 Add vibrantly hued grapefruit juice to Champagne [4] for an enticing tipple that's most at home during the day. To fortify it for nighttime celebrations, add a splash of liqueur like ginger-packed Canton or citrusy Grand Marnier.
Photo: Camilla Salem
Sparkling Pomegranate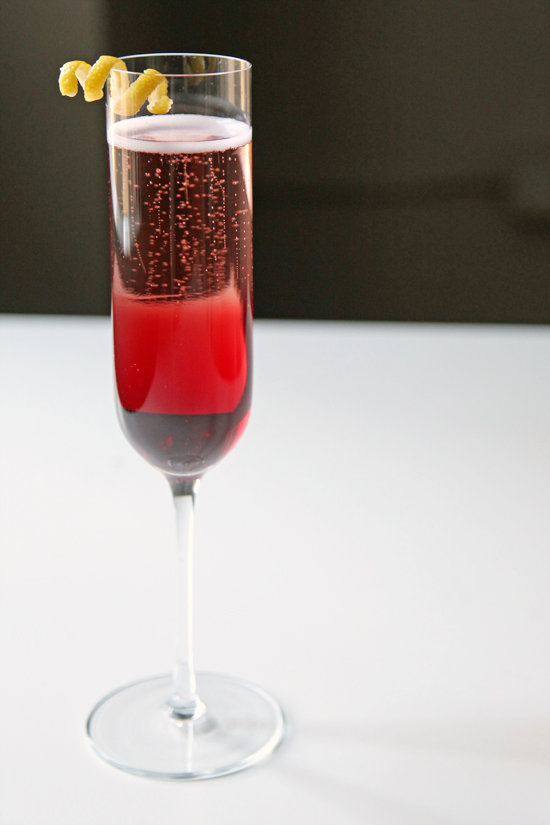 Ruby-hued and ultrasimple to prepare, this three-ingredient (including the garnish!) stunner [5] is sure to enter your cocktail rotation.
Photo: Nicole Perry
Classic French 75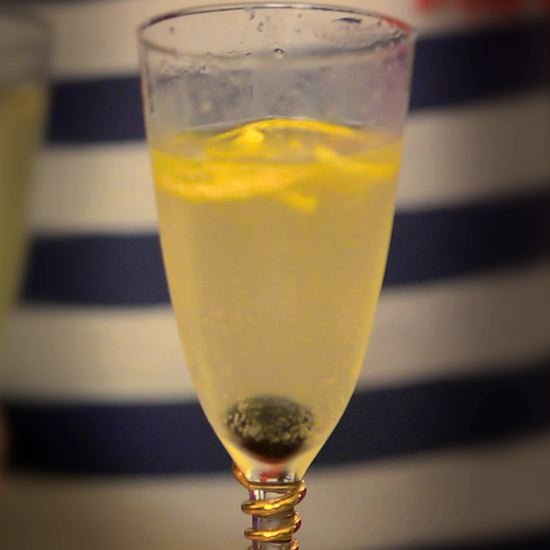 Gin, lemon juice, Champagne, and festive garnishes like maraschino cherries and lemon twists combine for a cocktail far greater than the sum of its parts. Watch the video to learn how to make this perennially popular sipper.
Death in the Afternoon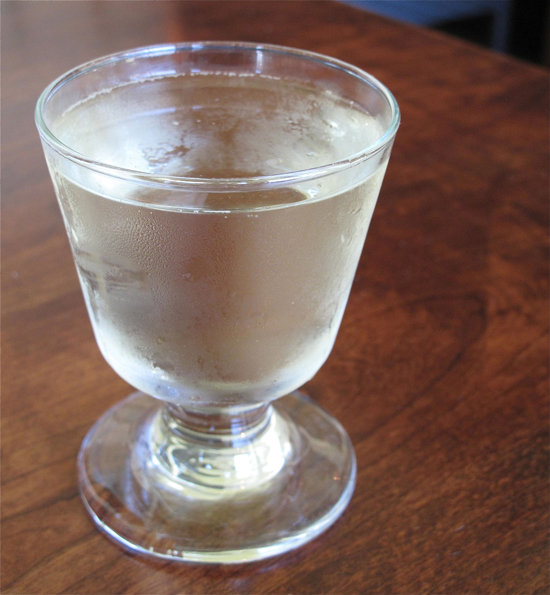 If it was good enough for Hemingway, then Death in the Afternoon [6] is good enough for us. It's a stiff drink, but remarkably smooth, and sure to start your night off right.
Photo: Susannah Chen
Champagne Cosmo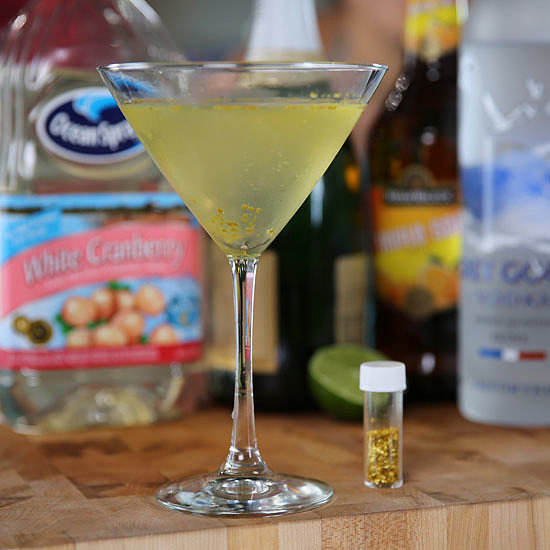 Mixing the best of both worlds, this Champagne cosmo [7] blends vodka, triple sec, cranberry juice, lime, and sparkling wine.
Seelbach Cocktail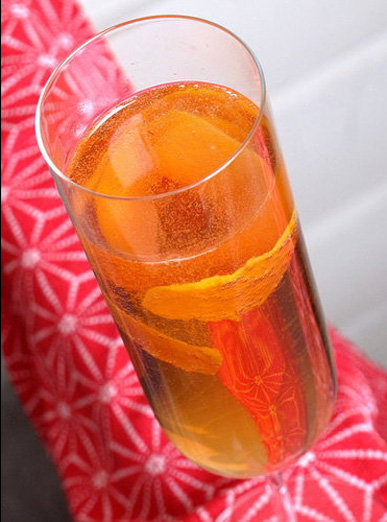 Slowly sip Seelbach cocktails [8] throughout the evening — this one is meant to be savored.
Photo: Susannah Chen
Grapefruit-Elderflower Sparkler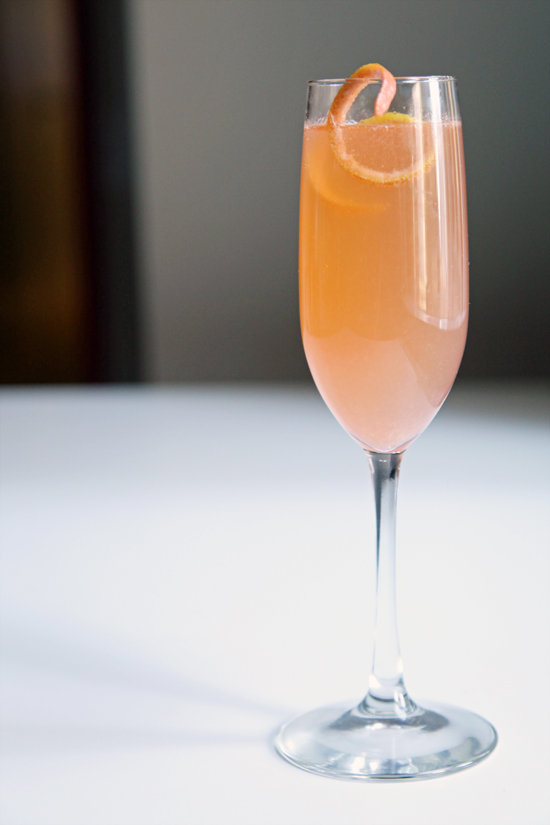 Floral St. Germain rounds out the tangy grapefruit juice and effervescent Champagne for a celebration-worthy sparkler [9].
Photo: Nicole Perry
Sparkling Lillet and Grapefruit Cocktail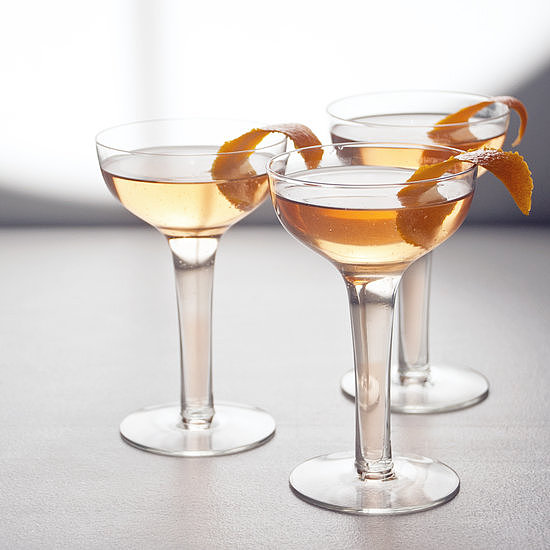 Light, refreshing, and almost too easy to sip on, this Lillet aperitif [10] is a great way to kick off the night. Even better, it clocks in at a mere four ingredients and requires naught but a languid stir in the glass and a quick swipe of a vegetable peeler along a juicy orange for the twist garnish.
Photo: Nicole Perry
Pomegranate Citrus, Grapefruit Basil, and Cranberry Mint Champagne Cocktails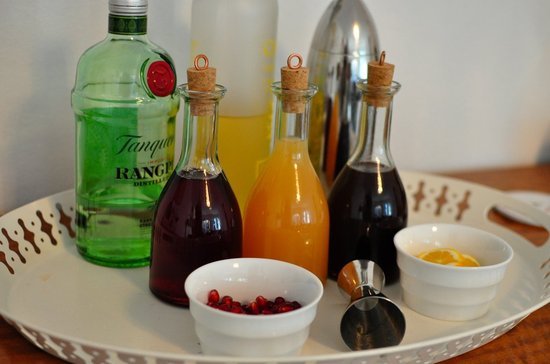 Set up a bar topped with Champagne-cocktail-friendly syrups like pomegranate citrus, grapefruit basil, or cranberry mint [11] so guests can pour their own drinks, freeing you up for the festivities at hand.
Photo: Lauren Hendrickson
Grapefruit Mimosa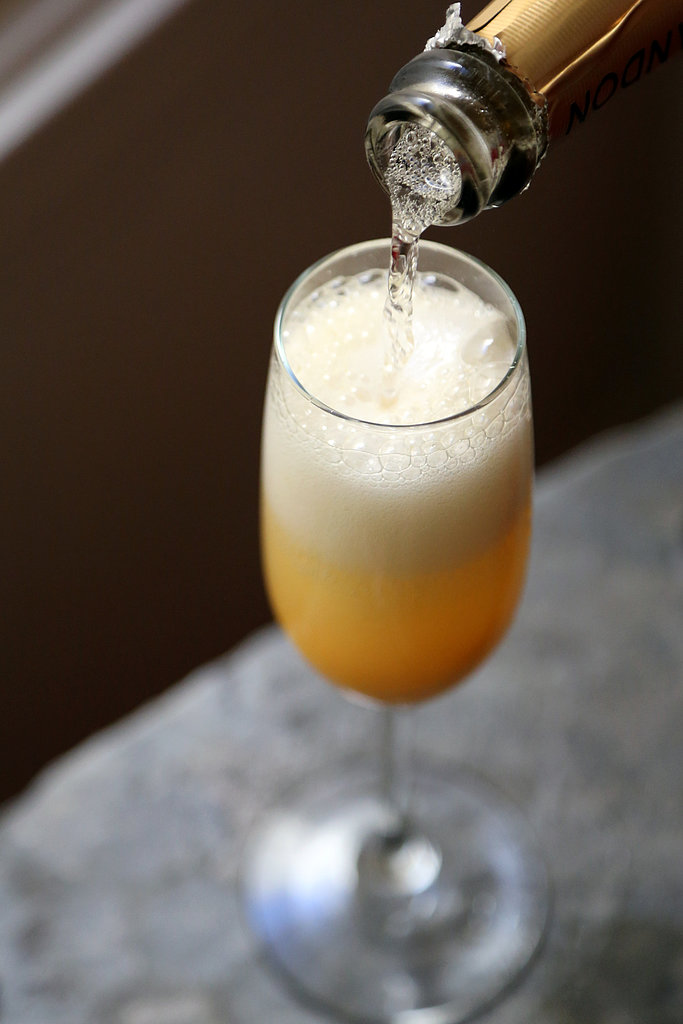 Don't let the orange hue fool you — this mimosa [12] is actually made with mango purée and grapefruit juice! Mango thickens and sweetens the mimosa, while the grapefruit provides a crispness that complements the sparkling wine.
Photo: Anna Monette Roberts
Lemon Raspberry Fizz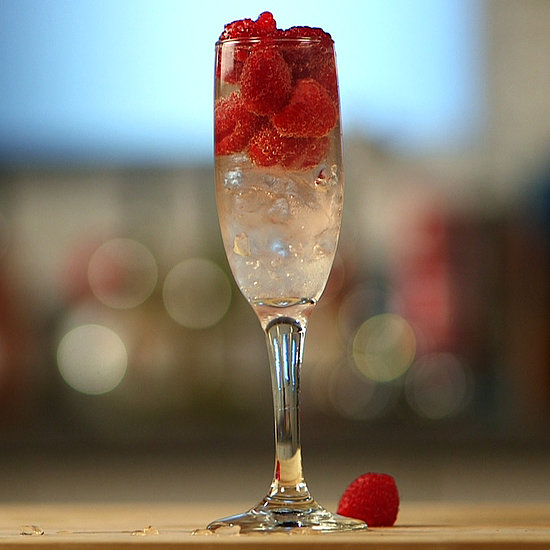 In this lemon raspberry fizz [13], the marriage of limoncello [14], berries, and sparkling wine is not only beautiful, but also delicious — and this drink can be easily multiplied if you're hosting for a crowd!
Honeyed French 75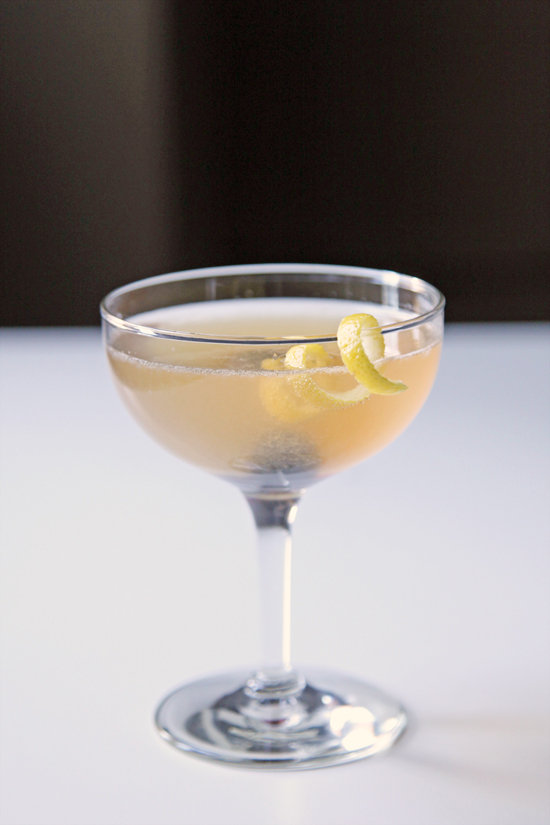 Love the French 75 cocktail, but looking for something with even more punch? Try this version that's sweetened with honey and has twice as much gin [15] and still goes down almost too easily.
Photo: Nicole Perry
Bubbly Poinsettia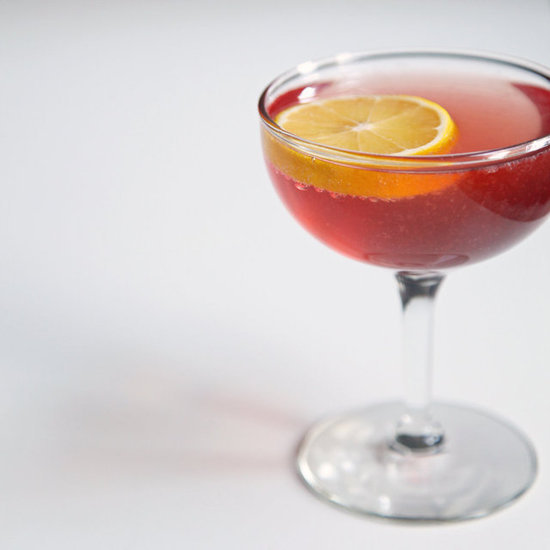 Keep party guests guessing at the secret ingredient in this crowd-pleasing tipple [16]. Spoiler alert: it's maraschino liqueur.
Photo: Nicole Perry
The Hummingbird
Ethereal, light, and floral, this bubbly concoction isn't likely to get you very tipsy — a pro or con, depending on who's asking — but the hummingbird [17] is too lovely to pass up and is sure to inspire a fun night.
Prosecco Cocktail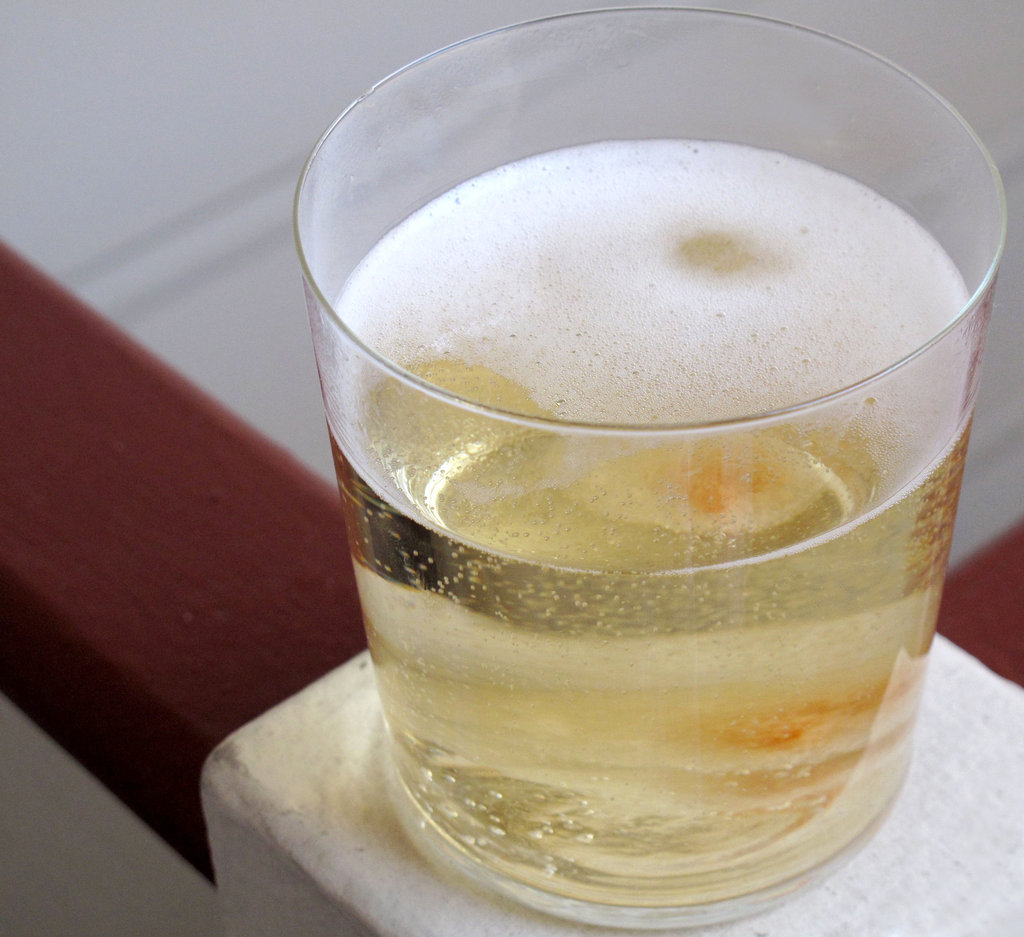 Think of the Prosecco cocktail [18] as the laid-back little sister to the traditional Champagne cocktail [19].
Photo: Susannah Chen
Classic Mimosa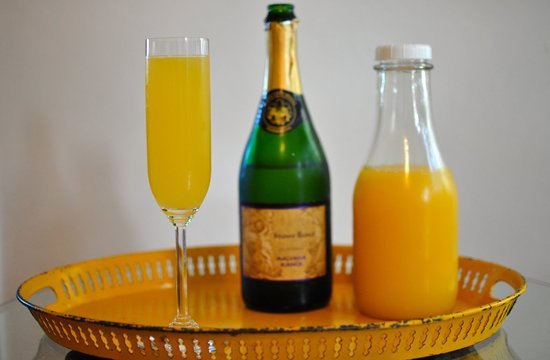 The tried-and-true combination of orange juice and Champagne [20] is a classic for a reason. For extra sparkle (though it hardly needs it), add a splash of Grand Marnier or other orange liqueur.
Photo: Lauren Hendrickson
Paradise Mule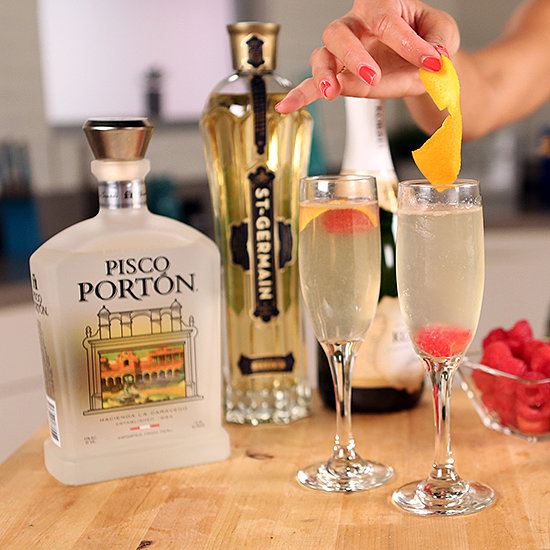 Made with pisco, sparkling wine, and St-Germain, a paradise mule [21] is like a Peruvian take on the perennially popular moscow mule [22]. It's definitely a cocktail that will have you toasting for more.