If you've never had a cheese ball, allow me to introduce you to your new favorite appetizer: its base is cream cheese, and it's typically whipped up with various aromatic herbs, other cheeses, and sometimes meat, like bacon (there are also sweet varieties out there). Then it's patted into a ball shape and rolled around in various coatings like pecans, pepper, dried fruit, or chocolate chips. Serve it with crackers, pretzels, fresh fruit, or cookies like Nilla Wafers. While cheese balls are typically reserved for party occasions, we're thinking there's no reason on earth not to treat yourself to one tonight.
Source: Foodie Crush [1]
Parmesan, Cranberry, and Pecan Cheese Ball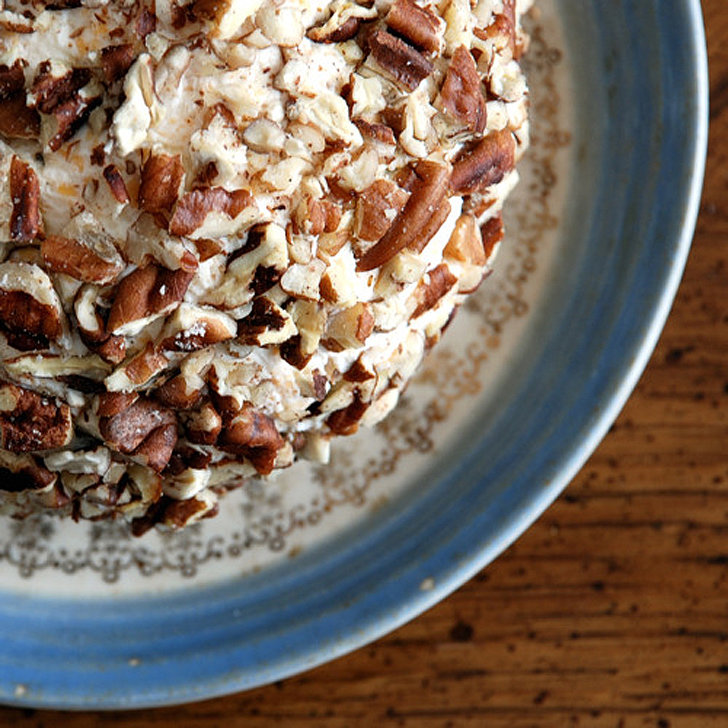 Salty, savory, and just a tad sweet: this Parmesan, cranberry, and pecan cheese ball [2] is likely to become a favorite in your household.
Source: Cooking For Seven [3]
Mini Blue Cheese Balls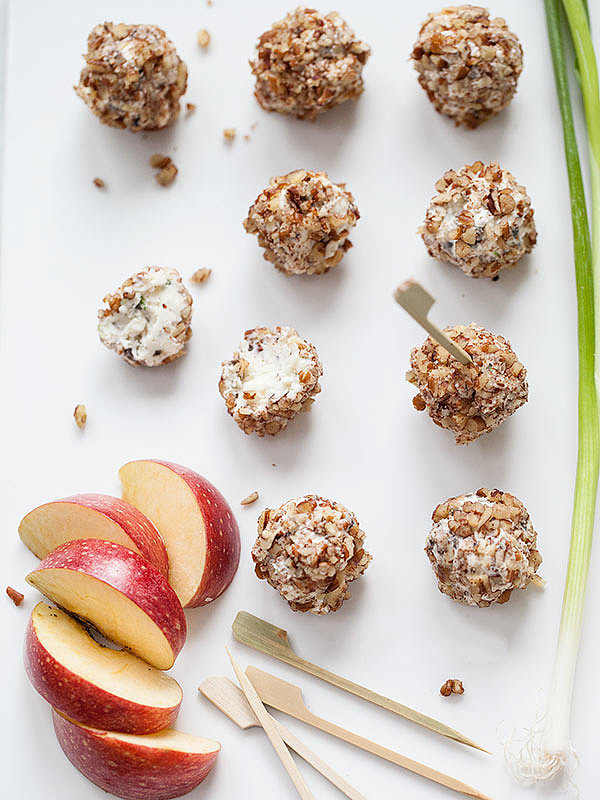 No brunch is complete without these mini blue cheese balls [4], also stuffed with black olives, cream cheese, and white cheddar and rolled in pecans.
Source: Foodie Crush [5]
Pepper Ranch Cheese Ball
After years of enjoying my aunt's cheese ball, I finally made my own version [6], with ranch-flavored cream cheese and packed together with a peppery coating.
Photo: Anna Monette Roberts
Biscoff Cheese Ball
Biscoff cookie spread is addictive on its own, but the quickest way to heaven is mixing it with cream cheese for a Biscoff cheese ball [7].
Source: Kitchen Meets Girl [8]
Jalapeño Cheese Ball Bites
Prefer a bite-size cheese ball that carries some heat? Make skewered jalapeño cheese ball bites [9] with three types of cheese, Worcestershire sauce, pecans, and jalapeños. A piece of bacon is a welcome addition to the skewer!
Source: Young Austinian [10]