Classic Béchamel Recipe
The Basics: Béchamel Sauce
Calling all home cooks: if you haven't been acquainted yet with béchamel sauce, it's time you learned a thing or two about it. Chances are you've eaten this white sauce more than a few times in your life, whether layered in moussaka, drizzled on a croque monsieur, or as a component in other classic courses.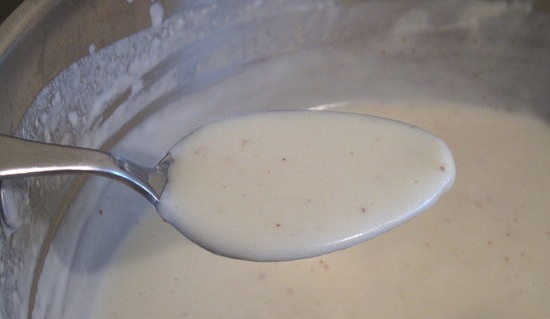 Béchamel is over 300 years old, and is such a key element of traditional French cuisine that it actually serves as the base for many other sauces (see variations after the jump). The white sauce begins with a roux, and then scalded milk is gradually added, until the consistency is smooth and thick. Once you've mastered the recipe, you can use it to make a filling for white lasagna or to mix together a cheese sauce for nontraditional nachos. What are you waiting for? Get the recipe when you read more.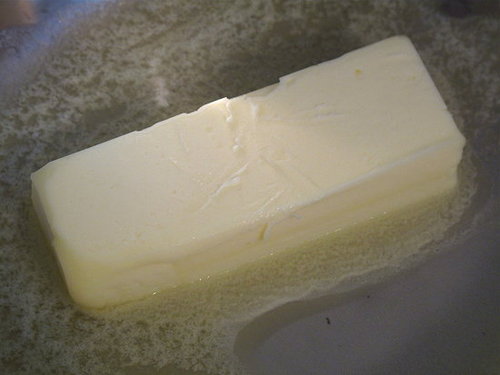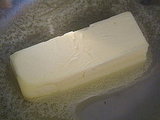 Ingredients
6 tablespoons butter
8 tablespoons all-purpose flour
4 cups whole milk
1 teaspoon salt
1/2 teaspoon freshly grated nutmeg
1 bay leaf, preferably fresh
Directions
In a medium saucepan, heat the butter over medium-low heat until melted. Add the flour and stir until smooth. Over low-medium heat, cook until the mixture turns a light, golden sandy color, about 6 to 7 minutes.
Meanwhile, heat the milk in a separate pan with the bay leaf until just about to boil.
Add the hot milk to the butter mixture 1 cup at a time, whisking continuously until very smooth. Bring to a boil. Cook 10 minutes, stirring constantly, then remove from heat. Season with salt and nutmeg, and set aside until ready to use.
Makes 3 cups.
Variations:
To make mornay sauce, stir in 1-2 cups of freshly grated cheese.
Add diced onions to the melted butter for a soubise sauce.
Use heavy cream instead of whole milk to create a crème sauce.
Information
Category

Condiments/Sauces, Other

Cuisine

French