Classic Recipe For Watermelon, Feta, and Arugula Salad
Summer of Salads: Watermelon, Feta, and Arugula Salad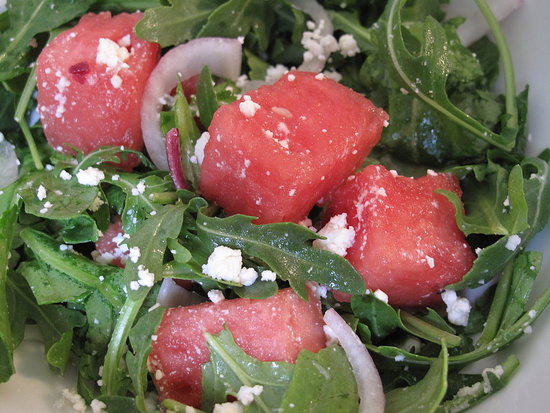 It wouldn't be the Summer of salads without the most refreshing medley of them all: watermelon, feta, and arugula. I have to admit I'm not too crazy about arugula, feta, or red onion as stand-alone items, but the first time I tried them together with melon, I was blown away. The crisp sweetness of the watermelon is a wonderful counterpoint to the leafy, slightly bitter arugula, and the saltiness of the feta finds itself mellowed by juicy, pungent red onion.

Though this salad only has a handful of ingredients, each one plays an equal part in adding to the complexity of the dish. Arugula wilts quickly when wet, so hold off on the dressing until right before serving. Find a delicate and balanced recipe after the break.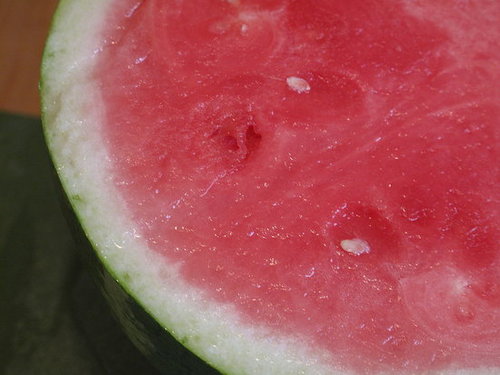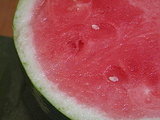 Ingredients
2 tablespoons white-wine vinegar
2 tablespoons olive oil
Coarse salt and ground pepper
3 bunches arugula (about 12 ounces total), thick stems removed
1/4 medium red onion, thinly sliced
1 1/2-pound piece chilled seedless watermelon, rind removed, cut into small chunks (2 to 3 cups)
4 ounces feta cheese, crumbled
Directions
In a small bowl, whisk together vinegar and oil. Season with salt and pepper.
In a large bowl, combine arugula and onion; toss with dressing to taste. Gently toss with watermelon and feta, and serve.
Serves 4.
Information
Category

Salads

Cuisine

North American