Next time you find yourself at the market, snatch up Summer's best — think tomatoes, basil, eggplant, corn, peppers, and the like — before it's all gone. Don't know what to do with your bounty? Plan out the week ahead with these five recipes that highlight seasonal produce in a variety of dishes.
No-Cook Tomato Sauce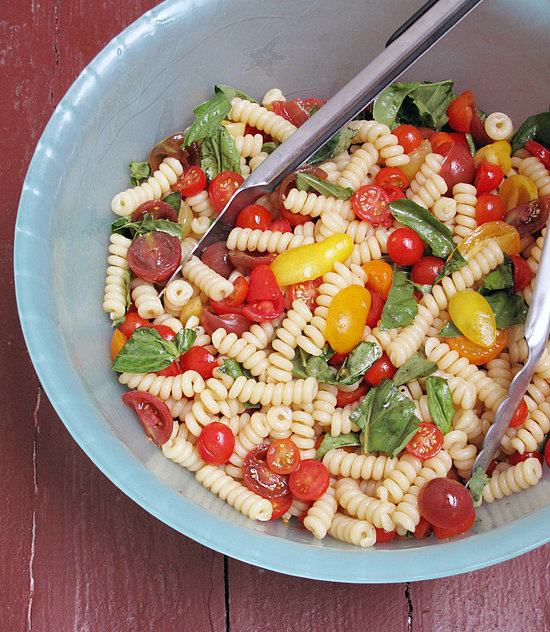 Packed with fresh basil and cherry tomatoes, this Italian pasta recipe [1] comes together in minutes, since the sauce isn't cooked.
Feta-Stuffed Peppers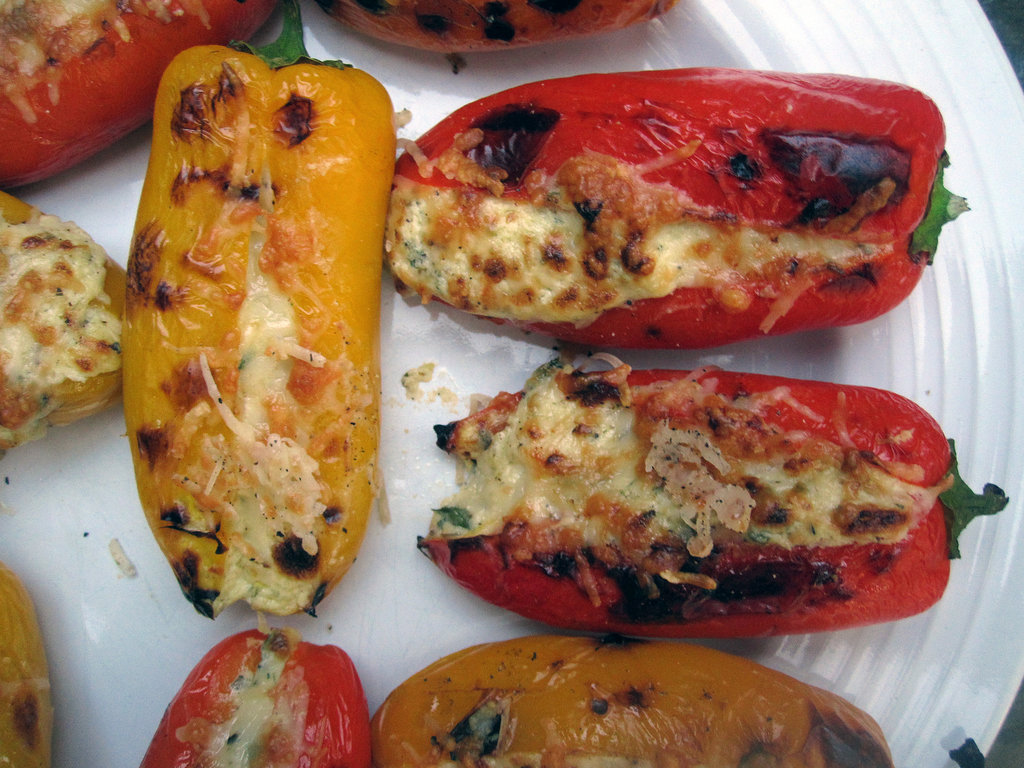 Feta-stuffed peppers [2] are tart, spicy, and full of Greek flavors like lemon zest, oregano, and Greek yogurt. Serve them with a large, leafy salad dressed in red-wine vinaigrette.
Braised Chicken With Summer Tomatoes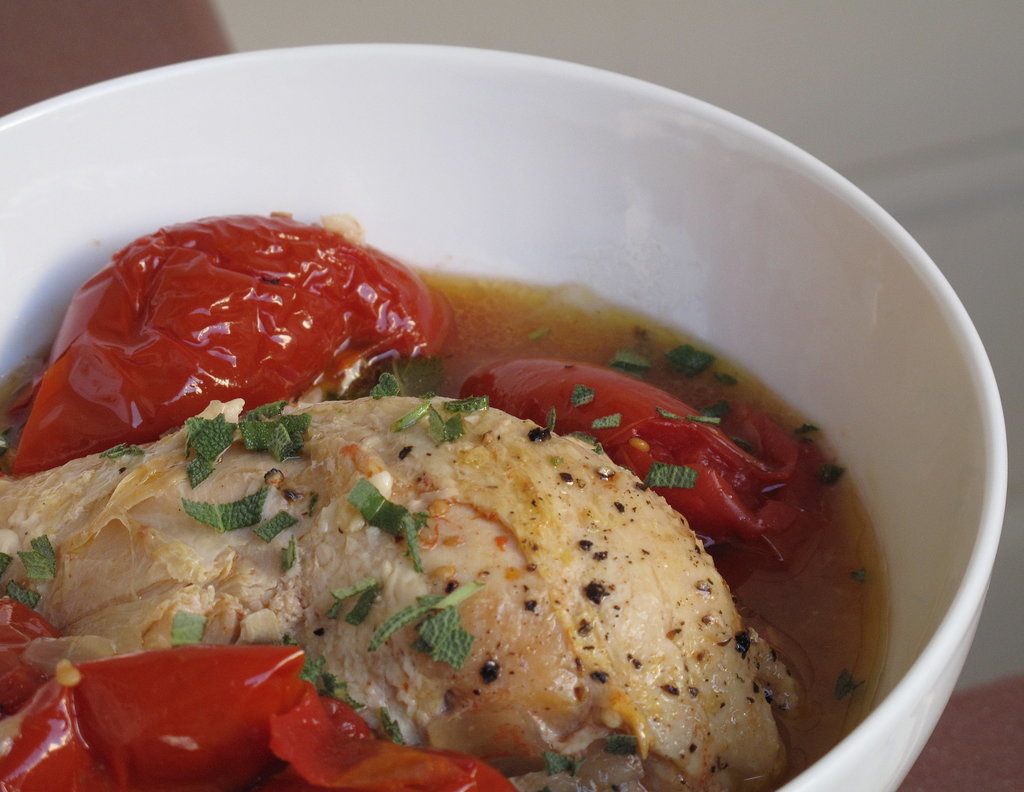 Braising chicken with the rest of the season's tomatoes [3] is a great way to transition from late Summer to early Fall.
Avocado and Corn Soup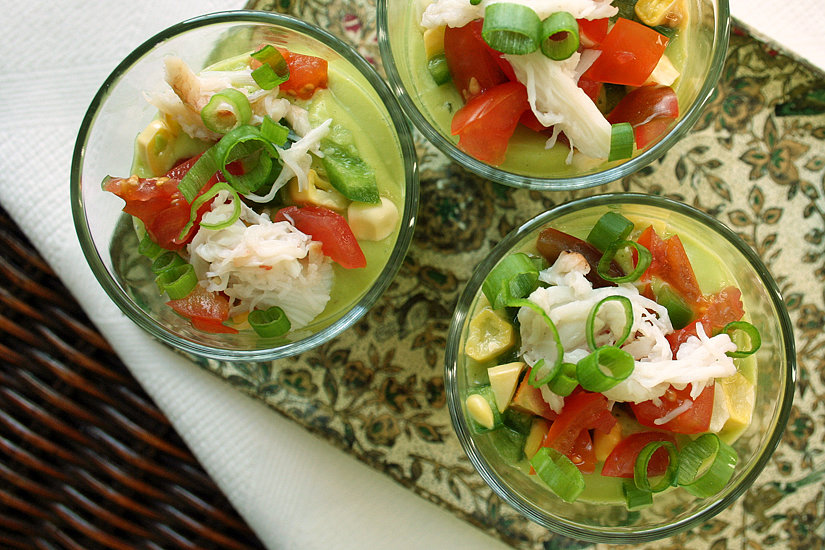 Rather than making little shooters, serve full soup bowls of this creamy, thick raw avocado and corn soup [4], topped with diced tomatoes, spicy jalapeno, and lump crab meat.
Warm Eggplant Sandwich With Mint, Feta, and Hummus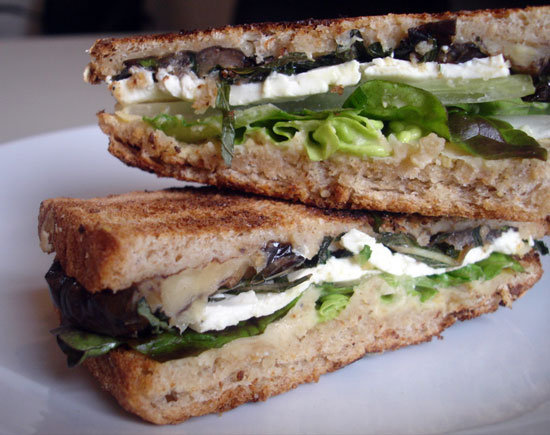 For a lighter dinner, assemble a warm eggplant, mint, and feta sandwich [5]. Layered with Mediterranean-inspired ingredients, this sandwich would taste amazing served in toasted pita instead of bread.