Dr Pepper Quiz
Can You Drink to These Dr Pepper Facts?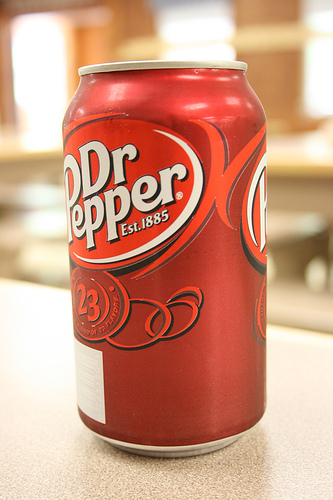 Today marks the beginning of another massive
holiday
, as well as the last month of the year — and the decade.
But that's not all: According to the US Patent Office, on this day in 1885, the beverage known as Dr Pepper was sold for the very first time. One hundred and twenty-four years later, it remains one of the most distinctive soft drinks in the world, with a complex flavor that comes from "a unique blend of 23 flavors."
Want to honor this groundbreaking moment in history? Then I suggest you crack open a can of chilled Dr Pepper — and take our quiz, of course.
Source: Flickr User midnightcomm