Don't stereotype eggs as a breakfast food — they're too good not to be enjoyed all day and are a go-to for lunch and dinner. This week, serve up a menu that includes recipes like cinnamon-spiced eggs or an egg-topped vegetable pizza. With these five easy-to-prepare dishes, there's no excuse not to start crackin'.
Baked Eggs in Tomato Sauce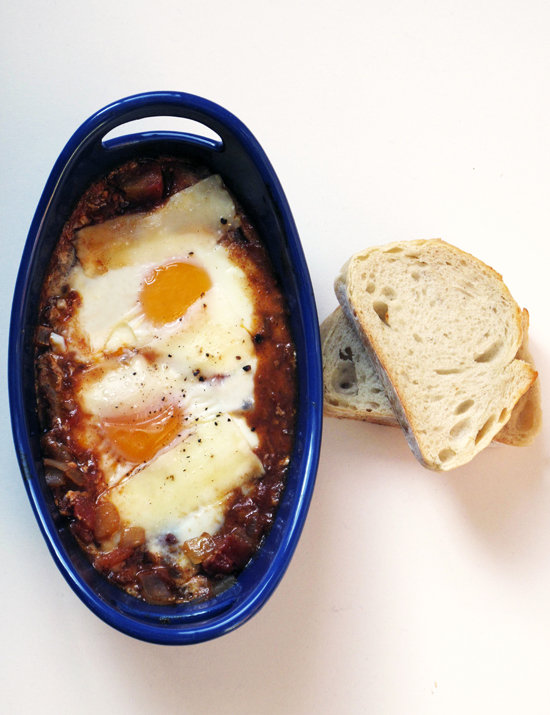 Although eggs are often served for breakfast, this baked eggs and spiced tomato sauce dish [1] screams dinner. This Mediterranean-inspired plate uses tomato sauce and rich spices like cinnamon, allspice, and cloves. Baked to perfection, topped with pecorino shavings, and served with grilled sourdough, these faraway flavors are a great way to end your day.
Matzo Brei With Lox, Eggs, and Onions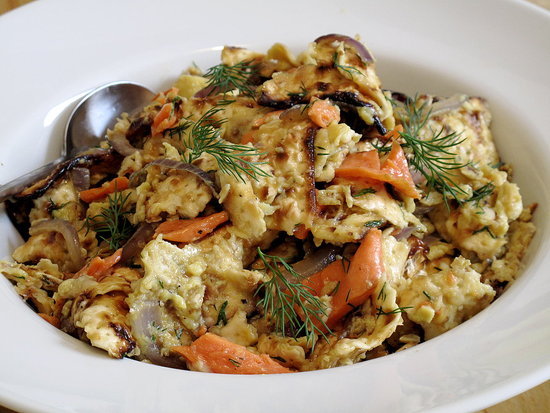 This matzo and egg [2] dish is so good, we suggest you enjoy it year-round, not just for Passover. It's ideal with sweet (try drizzling it with a bit of honey) and savory (top it with a dollop of sour cream). The best part? It takes 10 minutes to make.
Spicy Garlic Kale With Poached Eggs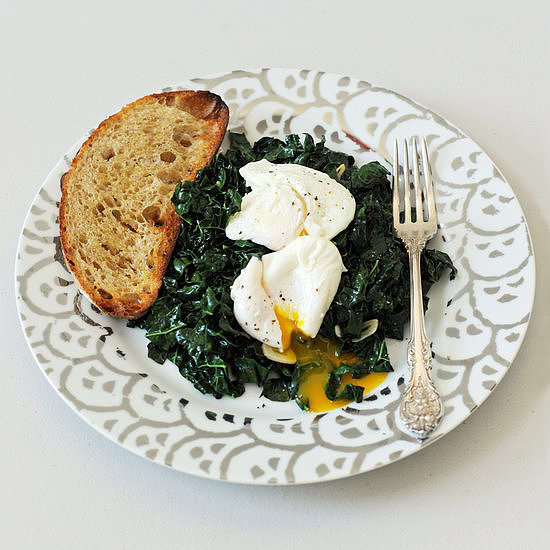 A perfect way to enjoy breakfast for dinner, this spicy garlic kale with poached eggs [3] is a no-fuss dish that packs plenty of punch. It calls for simple ingredients and takes little time or effort to make yet is still incredibly satisfying. What else could you ask of a weeknight meal?
Kimchi Fried Rice
The Korean staple kimchi [4] is used in this spicy dish of fermented cabbage topped with a protein — in this case, an egg. The recipe is easy and unique, leading to a dish that is pungent and loaded with vibrant flavor.
Asparagus Ribbon Pizza
Make this asparagus ribbon pizza [5] for dinner and enjoy the leftovers for breakfast! The asparagus and pea shoots mix with creamy egg yolks, ricotta, goat cheese, and sweet-tart balsamic reduction in a way that's hard to beat.