You can always shellac frosting over your cupcakes, but learning a few simple but sophisticated techniques can give your pretty pastries a professional touch, not to mention impress your friends and family. Here are several simple but dazzling ways to decorate your cupcakes.
3 Unique Icing Techniques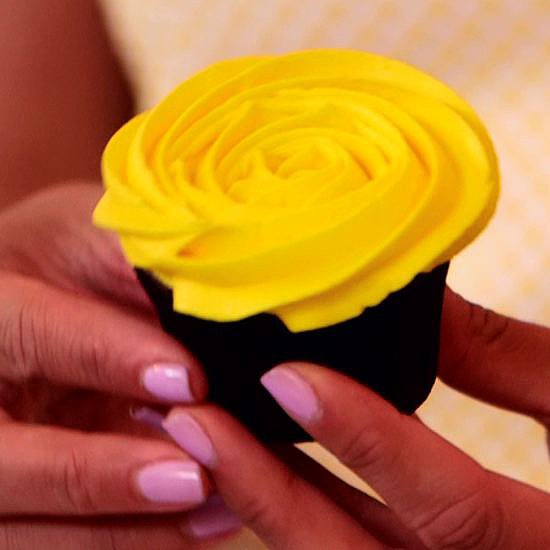 In this cupcake decorating video [1], Georgetown Cupcake [2] shows us the classic swirl, a rose-shaped frosting pattern, and a chocolate ganache dip: all techniques that take seconds to master.
Pipe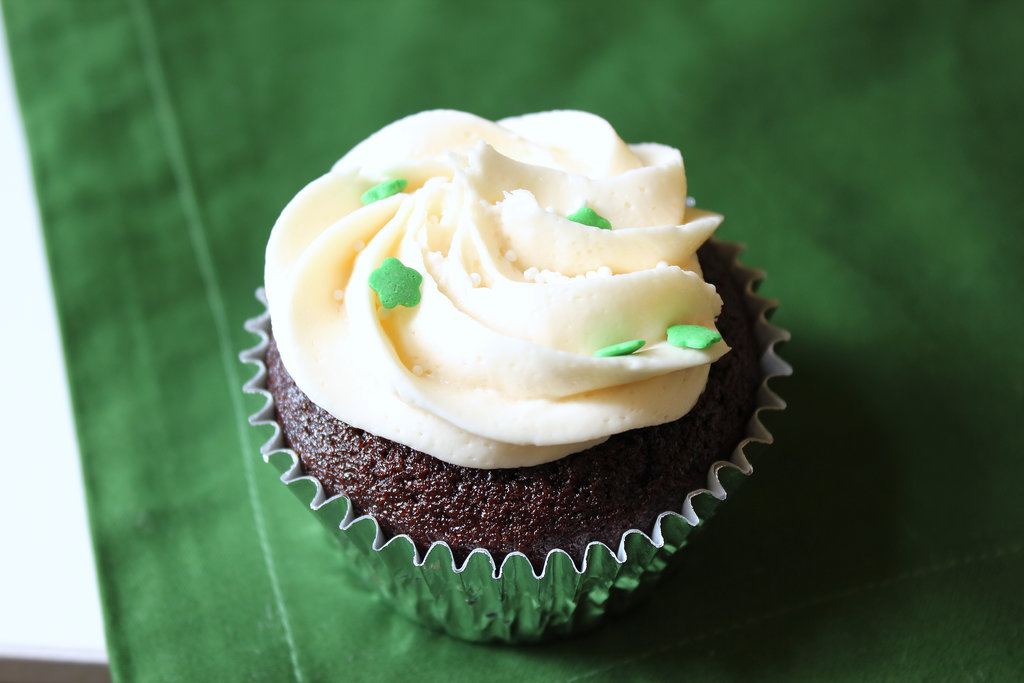 Use a pastry bag with a wide star tip and pipe the icing onto the cupcake in a circular motion, working your way toward the middle of the cupcake. Top with fruit [3] or festive sprinkles [4] for a finished look.
Photo: Sara Yoo
Swirl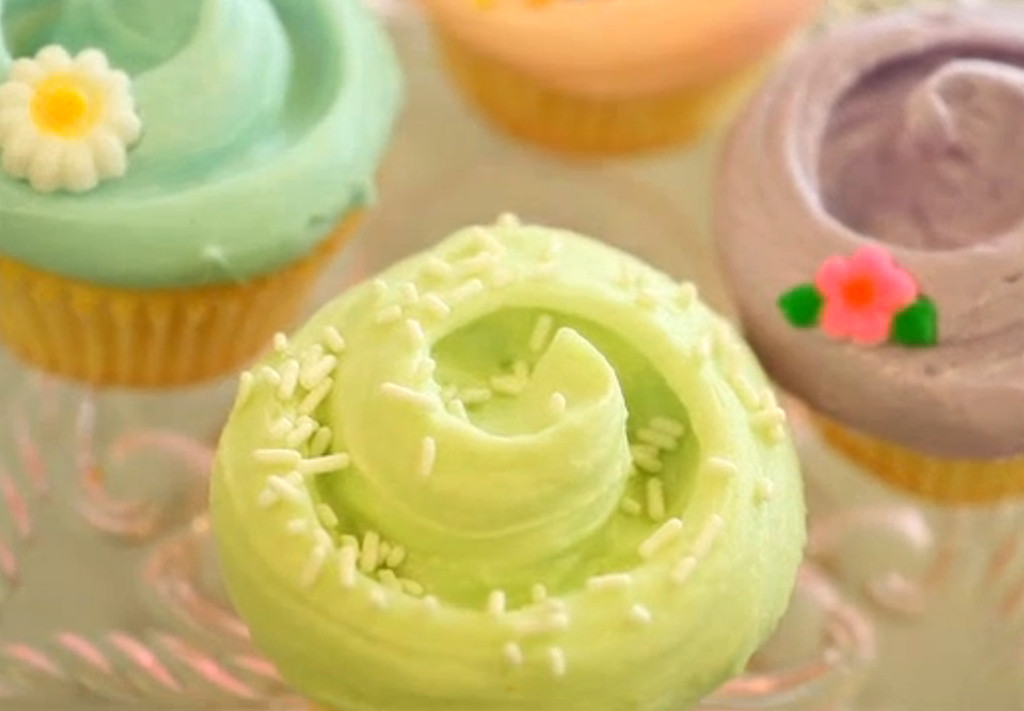 The famous Magnolia Bakery uses an icing wand (large palette knife) to form a signature swirl design [5] atop its cupcakes.
Drizzle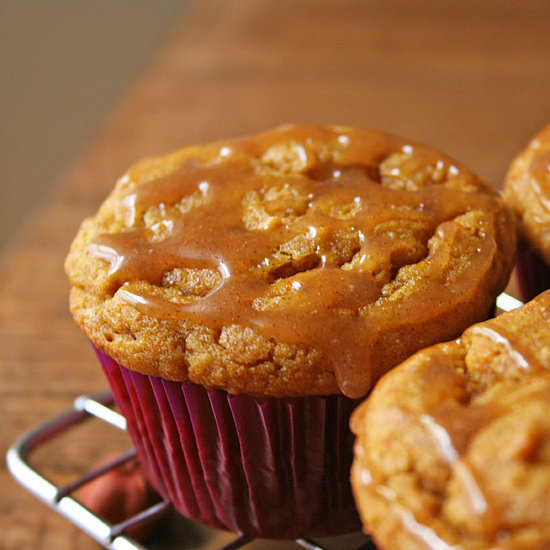 Pouring is arguably the quickest way to ice cupcakes: make a thin frosting that can be easily drizzled over the cupcake tops, such as the case in these pumpkin cupcakes [6].
Photo: Anna Monette Roberts
Dome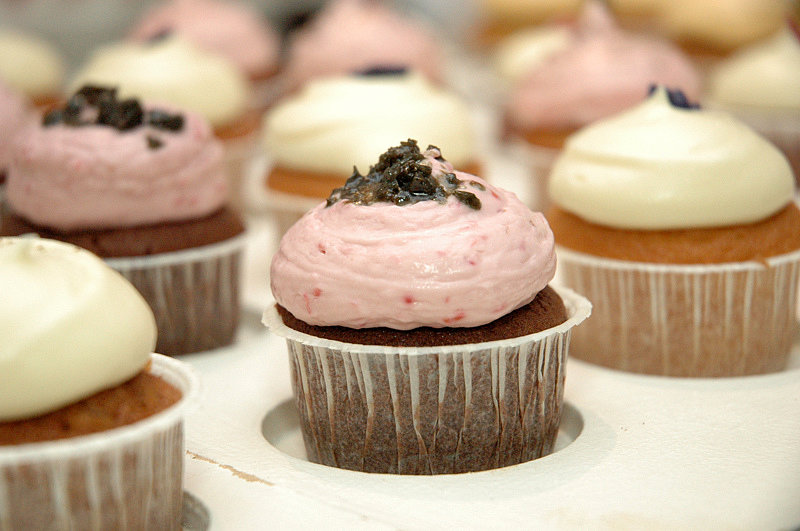 Using a piping bag fitted with a large round tip, squeeze the icing in a circular motion, toward the center of the cupcake. Alternatively, using a small palette knife, dollop a few tablespoons of icing onto the center of the cupcake. Maintain the height by angling the knife and spreading the icing in a circular motion rather than simple flattening the icing. If you want more texture, press sprinkles, coconut flakes, or chocolate flakes into the icing.
Source: Flickr user lamantin [7]
Tiered Spread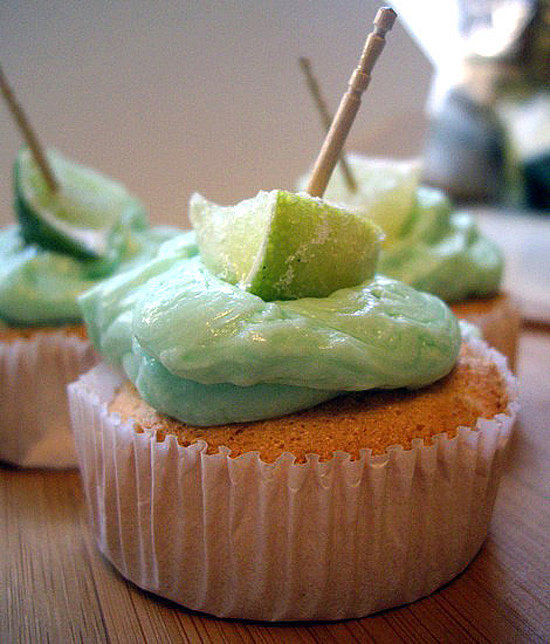 Using a small palette knife, dollop a few tablespoons of icing onto the center of the cupcake. Pat the frosting while turning the cupcake to create tiered movement, as on this gin and tonic cupcake [8]. For an even more finished look, spread the icing to the edges of the cupcake, as on this Halloween cupcake [9].
Photo: Lauren Hendrickson
Dollop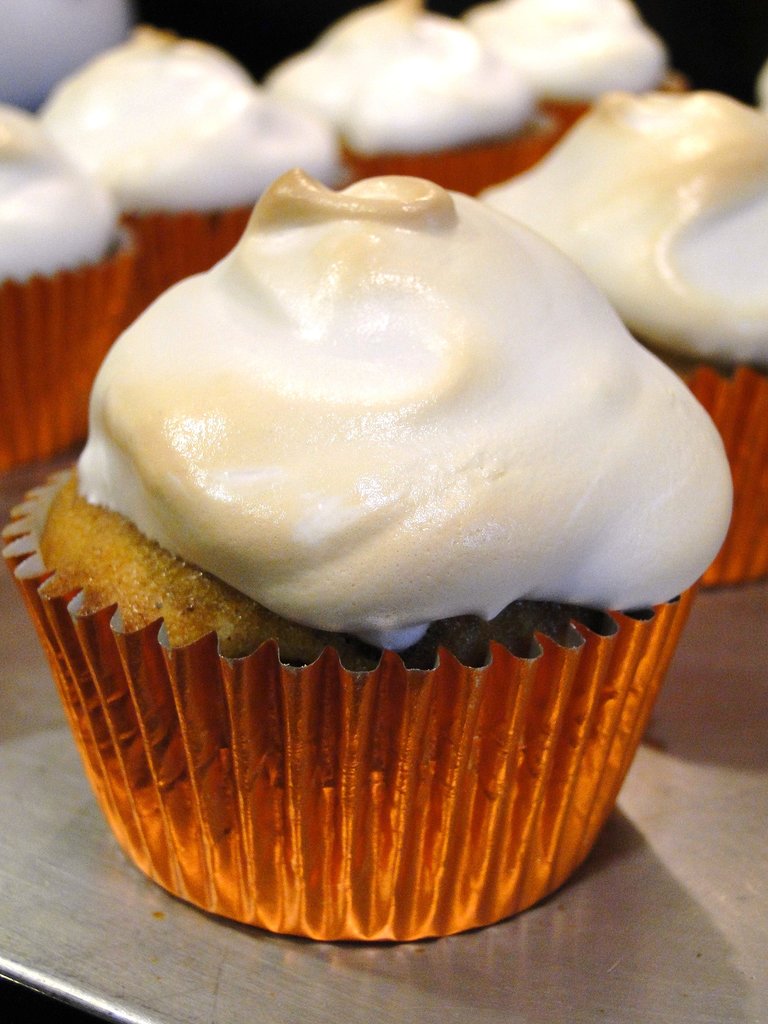 With fluffy, light meringue, whipped cream, or divinity frosting, quickly and easily dollop a spoonful on top to give it height and texture as pictured in this sweet potato pecan cupcakes with marshmallow meringue [10].
Source: OnSugar user eatswimshop [11]