Eggnog Martini Recipe
Happy Hour: Eggnog Martini
Every other year, my family hosts a big holiday party where we invite all our friends over. My sister and I always make Martha Stewart's eggnog. It's thick, frothy, and most importantly, boozy. Since this Christmas is an off year, I'm a little bummed we won't be enjoying the eggnog. That's why I decided to cheer myself up by making an eggnog martini.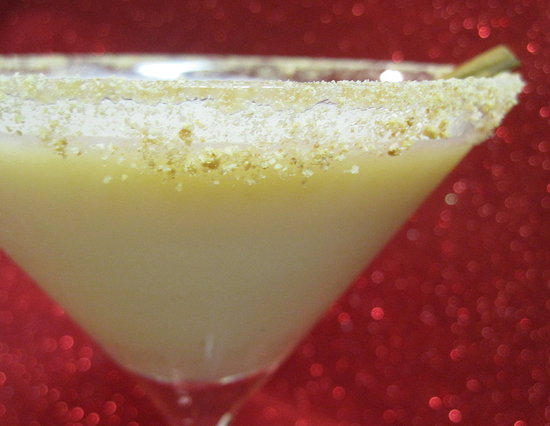 There's not much difference between an eggnog martini and eggnog; most eggnog recipes serve a large crowd, while the martini serves just one. To save time I used store-bought eggnog. The resulting concoction wasn't as wonderful as the real thing, but it sure hits the spot. It's potent, creamy, and delicious. See the recipe I used and read more.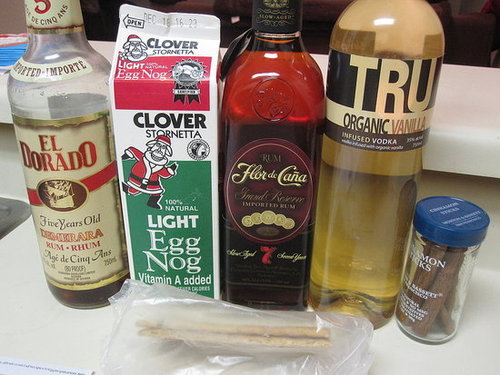 Modified from About
Eggnog Martini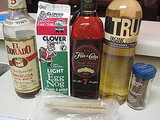 Ingredients
Crushed graham crackers, optional for garnish
1 1/2 ounces dark rum
1 ounce spiced rum
1/2 ounce vanilla vodka
3 ounces store bought eggnog
1/4 ounce simple syrup
cinnamon stick, optional for garnish
Directions
Dip the rim of a martini glass in water and then into the crushed graham crackers.
Combine dark rum, spiced rum, vodka with eggnog and simple syrup in an ice-filled martini shaker. Shake well, strain and pour into a prepared glass. Garnish with a cinnamon stick.
Serves 1.
Information
Category

Drinks, Cocktails