Engagement Chicken Recipe (Video)
Woo Your Valentine With "Engagement Chicken"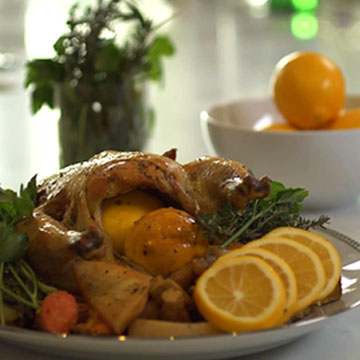 by Nancy Einhart 4
Could a chicken take your relationship to the next level? This legendary recipe for "engagement chicken" has led to hundreds of marriage proposals. Even if you're not looking to get hitched, it makes a perfectly easy and comforting meal. Watch our video to learn about this chicken's storied history — and, of course, to learn how to make it.
View Transcript »
Link Love