Fabulous Favor Idea: Color-Coded Candy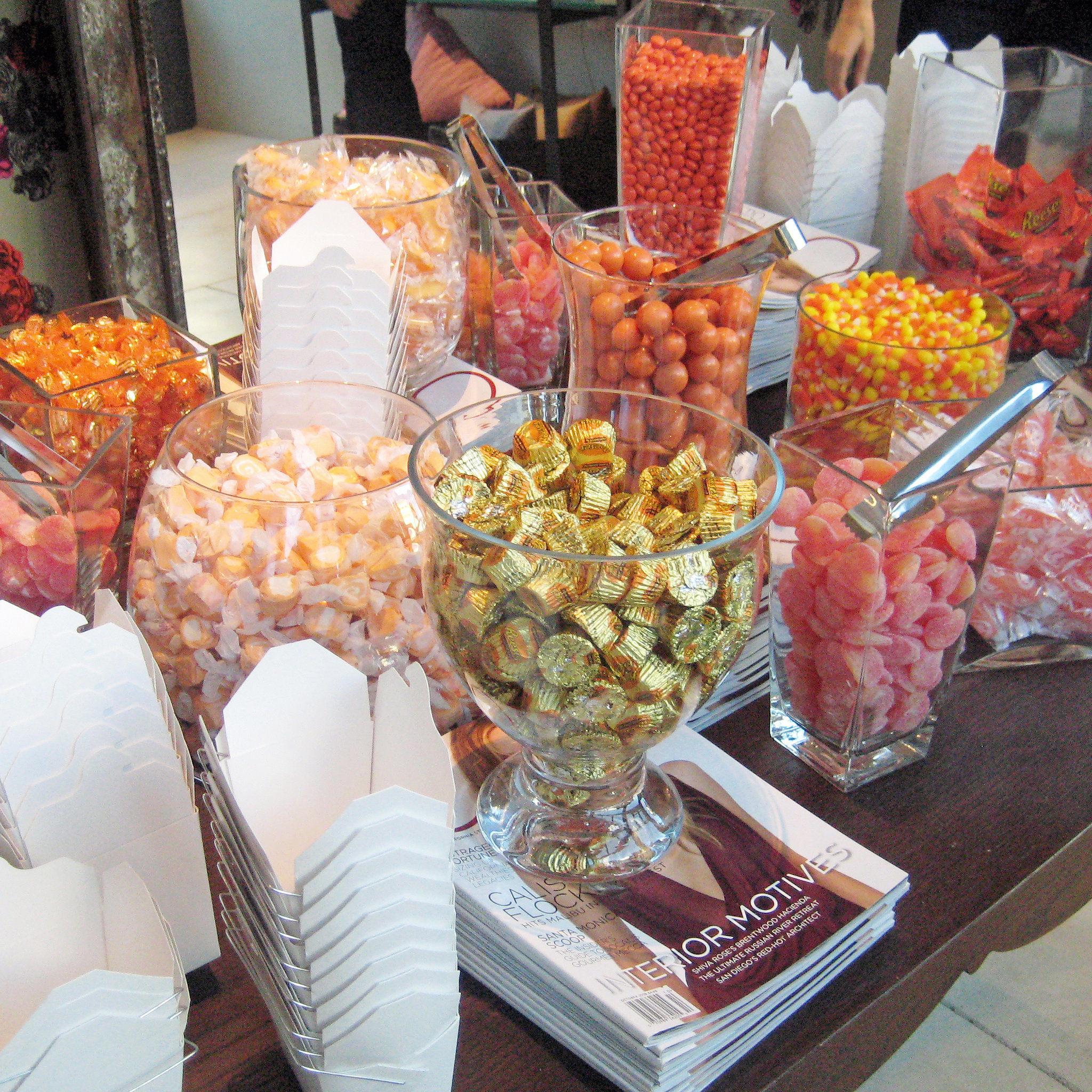 Last night I went to a party at Carrots, and I came across the cutest favor idea: color-coded candy! The boutique always decorates in orange and they carried the theme over to create a gorgeously delectable candy spread. I plan on re-creating the idea for an upcoming party. You can, too! To learn how, read more.
Start by collecting an assortment of clear, glass vases in different sizes and shapes. Cheap vases can be found at Michaels and Ikea.
Pick out a bunch of candy in the same color. For example, if red is the color for your bridal shower get skittles, red M&Ms, red starbursts, red malt balls, Hot Tamales, red licorice, etc. Heading to a local candy shop is a great way to get inspired or check out the Halloween aisle of your favorite drugstore.
Fill the vases with the candy, one sweet per vase.
Arrange the vases on a large table. Place some on stacks of magazines or turned-over bowls to add depth to the display.
Stack empty white Chinese takeout containers nearby.
Invite guests to take home a container of candy!
Wouldn't a color-coded candy display be fabulous fun at a baby shower or wedding?!