Fast & Easy Dinner: Apple-Potato-"Sausage" Sauté
Fast & Easy Dinner: Apple-Potato-"Sausage" Sauté
Bring the flavors of breakfast to the dinner table with this meal. The ingredients — apples, potatoes, onions, sausage — are simple but superbly complementary in taste and texture. The recipe calls for soy sausage, but it would be equally comforting with chicken apple sausages. Use red apples for vibrant presentation and sharp white cheddar cheese for a higher level of sophistication. For extra protein, throw a fried egg on top. Look at the recipe when you read more.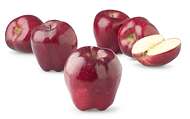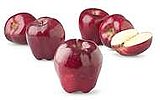 Ingredients
2 Tbs. plus 2 tsp. vegetable oil
1 lb. small potatoes, peeled and cubed
1 onion, diced
2 large apples, unpeeled and thinly sliced
1 6-oz. pkg. soy "sausage" links, cut into thirds
Salt and freshly ground black pepper to taste
1/4 cup shredded cheddar for garnish
1/4 cup snipped parsley for garnish
Directions
Heat 1 tablespoon oil in large skillet over medium heat. Sauté potatoes about 7 minutes.
Add 1 tablespoon oil to skillet, and sauté onion with potatoes about 5 minutes or until golden. Remove potatoes and onion, and set aside.
Add remaining 2 teaspoons oil to skillet, and sauté apples over medium heat about 5 minutes, stirring to prevent burning. Spray separate skillet with nonstick cooking spray; brown "sausage" links.
Add all ingredients to skillet of hot apples; stir well to heat through. Sprinkle with cheese and parsley, and serve.
Serves 4.
Information
Category

Potatoes, Main Dishes