Nov 9 2009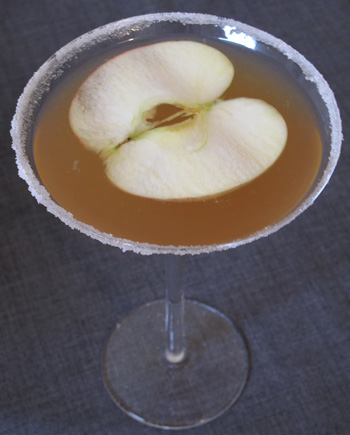 After declaring I'd discovered the perfect Fall cocktail last week, I was worried I'd have nothing to look forward to. But surprisingly, my success had the opposite effect: I was inspired to go in search of other tipples that glorify the season's bounty.
Right now, it's impossible to wander the farmers market without being smitten by frosty jugs of freshly pressed apple cider. The apple cidercar — a riff on the time-honored sidecar cocktail — is a fun way to incorporate Autumn's quintessential beverage into a spirited libation. Check out the recipe when you read more.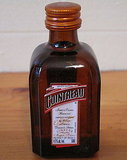 Ingredients

5 fl. oz. apple cider concentrate*
5 fl. oz. water
3 fl. oz. brandy
5 fl. oz. Cointreau or triple sec
2 fl. oz. fresh lemon juice
Apple

Directions
In a cocktail shaker, stir together the apple cider concentrate and water. Add the brandy, Cointreau and lemon juice. Fill the shaker with ice and shake well. Pour into sugar-rimmed cocktail glasses. Garnish with an apple slice.
Serves 4.

*Note: I didn't have apple cider concentrate, so I simmered apple cider on the stovetop, uncovered, until it was reduced by 75 percent, about 40 minutes, and let cool before using.
Do you have an amazing Thanksgiving recipe? Please participate in our Thanksgiving recipe challenge. All you have to do is upload your recipe, an image, and a brief description to the Kitchen Goddess group. If you're lucky, we might just feature your recipe here on YumSugar!