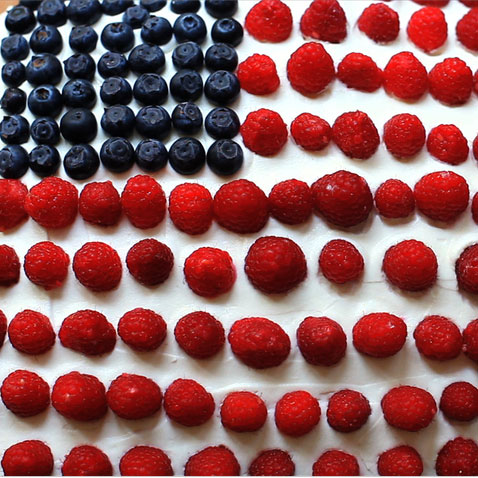 With the Fourth of July on the horizon, there's no dessert more patriotic to make than a classic flag cake. This treat is easier to prepare than you think, and it's the perfect way to show your stars and stripes. Watch the video to learn how it's done, then print the recipe after the break.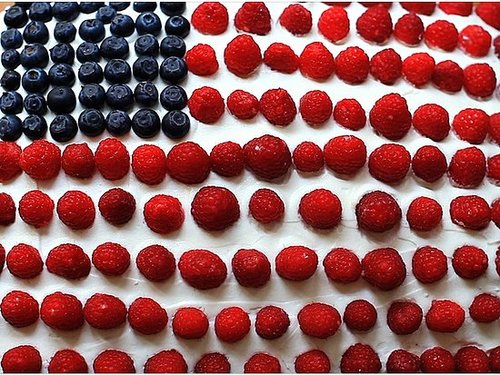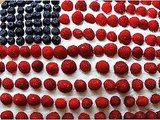 Ingredients
2 recipes of your favorite sponge, white, or vanilla cake, baked in two 9-x13-inch sheet pans
4 half pints raspberries
2 half pints blueberries
4 cups heavy whipping cream
2 teaspoons vanilla extract
1/4 cup sugar
Directions
Make the cakes according to the directions. Cool completely.
Wash the berries and dry thoroughly.
With the whisk attachment of a standing mixer, whip together the cream, vanilla, and sugar until soft peaks form.
Transfer half of the whipped cream to a large bowl. Carefully fold in half a pint of the blueberries and a half pint of the raspberries.
Spread the berry whipped cream evenly over the top of one cake.
Place the remaining cake on top of the smooth berry whipped cream. Cover the cake with the remaining plain whipped cream.
In the top left hand quarter, place 50 blueberries in a square (7 across and 7 down, plus one extra stuck in there) and the raspberries in 13 rows across (if you can fit them!). Add sparkling candles and enjoy!
Information
Category

Cake, Desserts

Cuisine

North American

Yield

Serves 10-12.