Gingerbread Cookie Recipe
The Basics: Gingerbread Cookies
Now that Thanksgiving is behind us, it's time to turn our attention to the remaining Winter holidays! A recipe that you'll want to have on hand is this one for classic gingerbread cookies. These crowd-pleasing cookies are chewy, moist, and delicious. Thanks to freshly grated ginger, they have a rich and intense ginger flavor.

The simplest way to make them is to shape the dough into balls, dunk in sugar, and bake. However, feel free to roll the batter out, cut it into festive shapes, and decorate after baking. My favorite use of these cookies is to turn them into an ice cream sandwich with vanilla ice cream — or for a Christmasy twist, egg nog ice cream. To enjoy these cookies, get the recipe.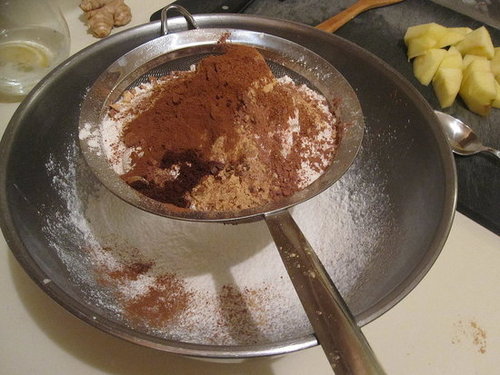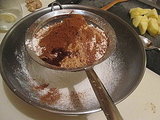 Ingredients
3 cups plus 2 tablespoons all-purpose flour
2 tablespoons unsweetened Dutch-process cocoa powder
2 1/2 teaspoons ground ginger
2 teaspoons ground cinnamon
1/2 teaspoon ground cloves
1/4 teaspoon ground nutmeg
1 cup (2 sticks) unsalted butter, softened
1 cup packed dark-brown sugar
2 tablespoons finely grated, peeled fresh ginger
1/2 cup unsulfured molasses
2 tablespoons baking soda, dissolved in 1 tablespoon boiling water
1/3 cup granulated sugar
Directions
Sift together flour, cocoa powder, and spices into a medium bowl.
Put butter, brown sugar, and grated ginger into the bowl of an electric mixer fitted with the whisk attachment. Beat on medium speed until fluffy. Beat in molasses.
Beat in flour mixture in 2 batches, alternating with the baking soda mixture. Shape dough into a disk, and wrap in plastic. Refrigerate until firm, about 2 hours (up to overnight).
Preheat oven to 325 degrees. Shape dough into 1/2-inch balls, and space 2 inches apart on baking sheets lined with parchment paper. Refrigerate 20 minutes.
Roll balls in granulated sugar. Bake until surfaces crack slightly, 10 to 12 minutes. Let cool on sheets, 5 minutes. Transfer cookies to wire racks, and let cool completely. Cookies can be stored in an airtight container up to 3 days.
Makes 30 cookies.
Information
Category

Desserts, Cookies

Cuisine

North American