Grapefruit Mint Cocktail Mixer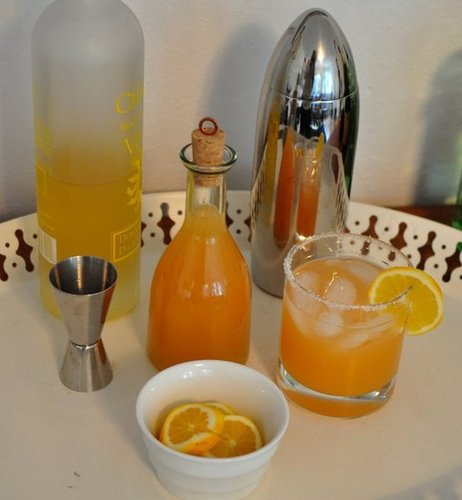 From Lauren Hendrickson, YumSugar
Grapefruit Mint Cocktail Mixer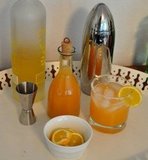 Ingredients
1/2 cup sugar
1 bunch of basil
4 cups of grapefruit juice
Directions
Make a simple syrup by combining the sugar, 1 cup water, and basil in a small sauce pan. Bring to boil, stir and ensure all of the the sugar has dissolved.
Strain the basil from the simple syrup. Let cool.
Mix the simple syrup with a grapefruit juice in a large container.
Makes 4 cups.
For a modern take on the salty dog: rub the rim of an old-fashion glass with lemon and dip in salt. Pour 4 ounces of grapefruit basil mixer and 2 ounces of vodka over ice. Stir gently.
Information
Category

Drinks, Cocktails