Apr 30 2013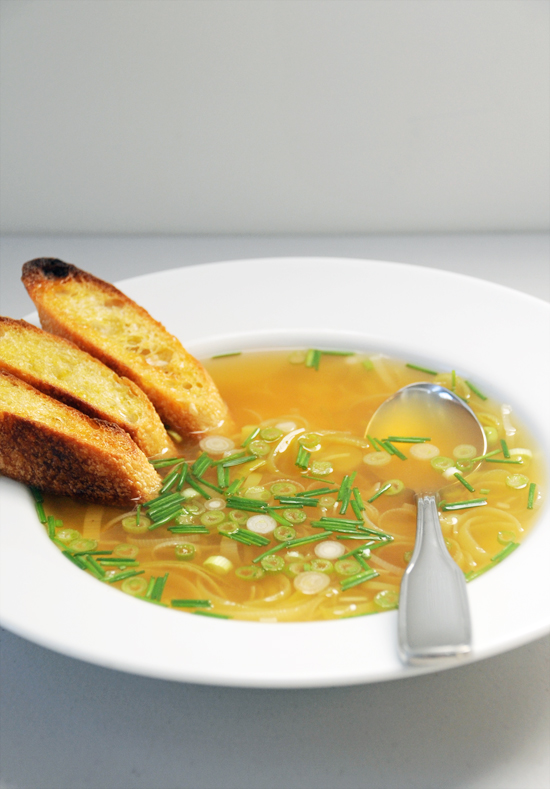 Today's Spring-centric soup might look unassuming or even ascetic at first glance, but what it lacks in flash, it more than makes up for in flavor. It hails from New York Times writer and Chez Panisse alum David Tanis, whose produce-centric recipes seem to hit the spot without fail.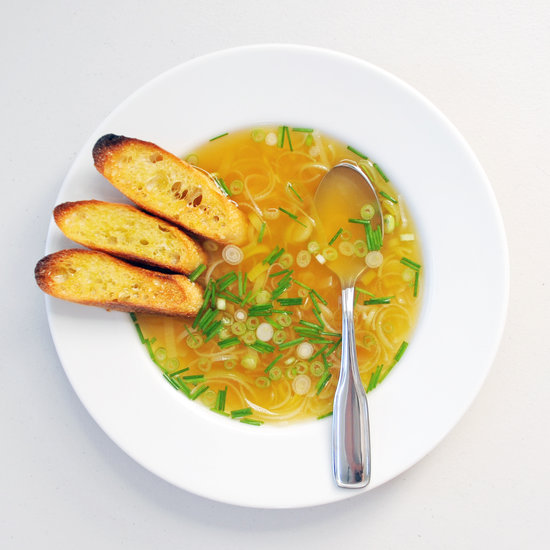 The next time you're hankering for a light but lovely meal, stop off at the farmers market and snap up some short-lived ramps; in next to no time, you'll have a bowl of springtime essence on your table.
Keep reading for the can't-miss recipe.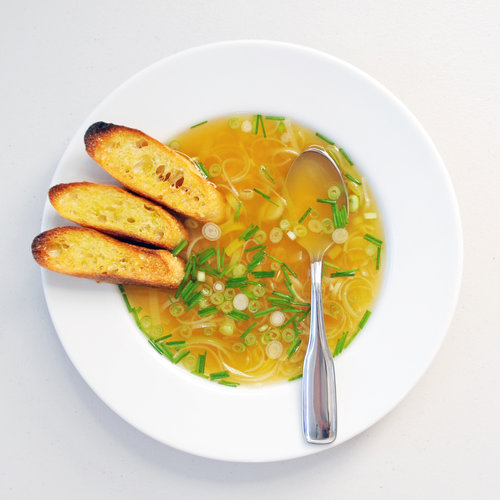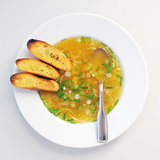 Ingredients
7 cups chicken stock
1/2 pound green garlic shoots or ramps, thinly sliced
2 cups thinly sliced leeks, cleaned
Kosher salt and freshly cracked black pepper
Freshly squeezed lemon juice, to taste
4 scallions, thinly sliced
1 baguette, sliced on the diagonal 1/2-inch thick
Olive oil, for brushing
2 tablespoons chives, snipped into 1/2-inch pieces
Directions
In a large saucepan, bring the chicken stock to a boil, then reduce to a simmer.
Add the green garlic shoots and leeks. Simmer for 5 minutes. Check seasoning and adjust with salt, pepper, and lemon juice. (Soup may be made in advance up to this point, then reheated.) Just before serving, stir in scallions.
While the soup simmers, brush the baguette slices with olive oil and toast.
Ladle into soup bowls, add sliced baguette (three slices per bowl is a good place to start), and sprinkle generously with chives.
Serves 4-6.
Information
Category

Soups/Stews, Clear