Happy Hour: 2008 St. Supéry Barrel Fermented Chardonnay
Over the weekend, I jumped in a car with some friends and hightailed it to Napa Valley, where we enjoyed brunch at Thomas Keller's casual family restaurant, ad hoc. With full stomachs, we headed up Highway 29 to Rutherford to hit up some wineries. Visiting Napa wineries isn't unlike barhopping; the experience depends more on the tasting room staff and the crowd than it does the actual wine. After one underwhelming winery stop, we pulled into St. Supéry, which makes some of the best Sauvignon Blanc around.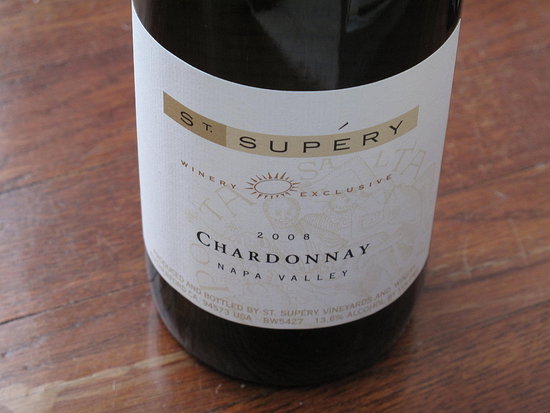 That's when our fate changed. Ryan, the expert pouring our wines, took turns cracking jokes and recommending interesting wines — including a Petit Verdot, a varietal usually reserved for blending. When he asked if we'd want to try his favorite, how could we resist? The 2008 Chardonnay, sold only at the winery, lived up to his hype. It smelled exactly like bananas on the nose, with a creamy, lush mouth feel. I loved it so much, I took one home for the road. Have you had a similar experience while wine tasting? Share it with us below!