Maybe you made it a culinary resolution to eat healthier, or perhaps you want to start cooking and eating breakfast at home rather than on your way to work or sitting at your office desk. Regardless, we've got eight great recipes to start your day off the right way. From simple savory breakfasts like avocado toast to sweet, more indulgent options like blueberry griddle cakes, these recipes will have you almost excited to get out of bed in the morning.
Avocado-Pear Smoothie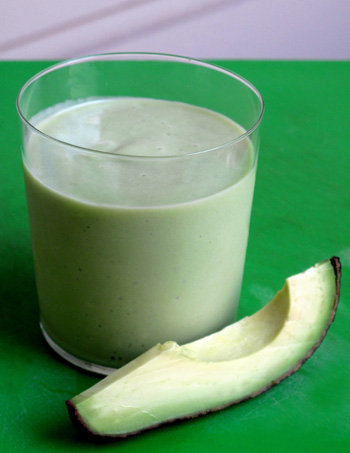 Branch out a bit from typical fruit smoothies in the morning and try an avocado-pear smoothie [1]. It's creamy and delicious, and (bonus!) chock-full of fiber.
Salmon Sausage Patties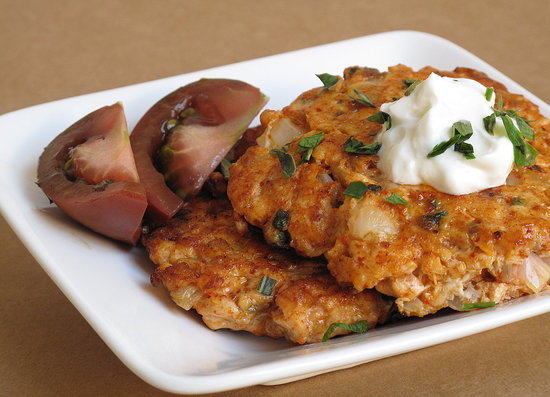 If you like meat in the morning, try these salmon sausage patties [2] between two pieces of toast or as a side to eggs.
Blueberry-Cornmeal Griddle Cakes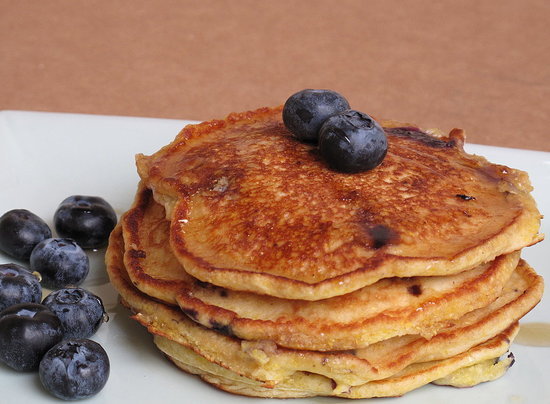 At first glance it seems unlikely that the delicious stack of blueberry-cornmeal griddle cakes [3] pictured would actually be good for you, but they are. The cornmeal texture and the optional addition of chili powder makes them intriguing.
Miraval Scramble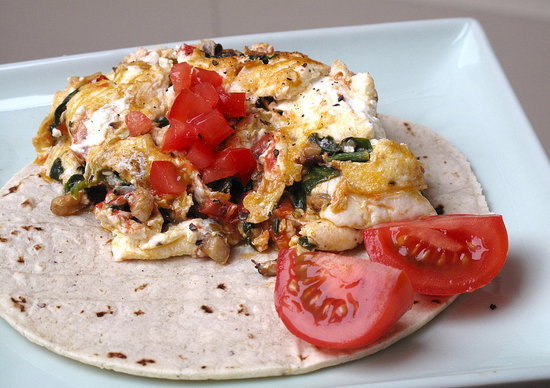 This vegetable and egg white scramble [4] is super easy to whip up in the morning before work. It's so satisfying that you won't realize that you're actually eating healthy.
Mango-Yogurt Smoothie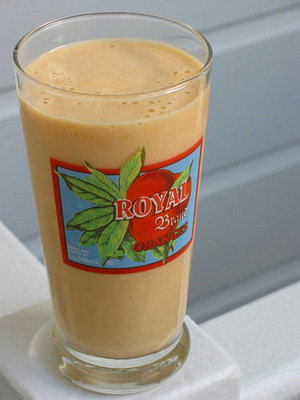 Smoothies are a great way to kick start your day. For extra convenience, use frozen mango in place of fresh for this quick mango-yogurt smoothie [5].
Black Bean Omelet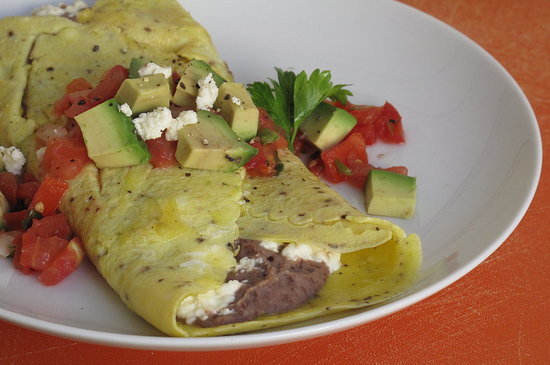 A black bean omelet [6] is an affordable and satisfying breakfast. It's a great option for healthy weekend eating and the recipe involves cumin, which makes for an interesting flavor combination.
Avocado Toast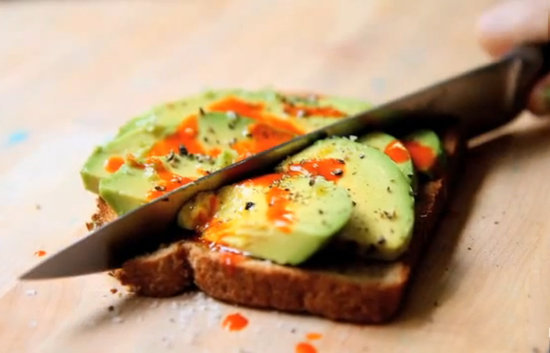 Creamy avocado on toast [7] with cracked pepper and hot sauce come together to make a seriously tasty breakfast.
Asian-Inspired Savory Oatmeal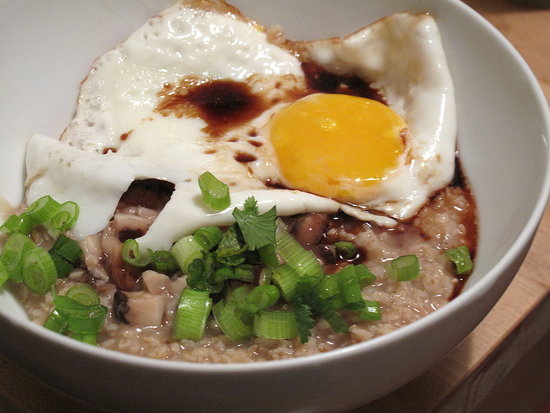 Traditionally, oatmeal is enjoyed with sweeter accompaniments, but Asian-inspired savory oatmeal [8] served with an egg on top is a filling alternative.