The holidays are a time to celebrate, and what better way to make merry than with a festive cocktail in hand? Whether you're busy whipping up edible gifts [1], exhausted from all that shopping [2], or hosting your own amazing holiday party, here are several wonderful wintry cocktails to help you get into the spirit. Cheers to the season!
Photos: Nicole Perry
Bubbly Poinsettia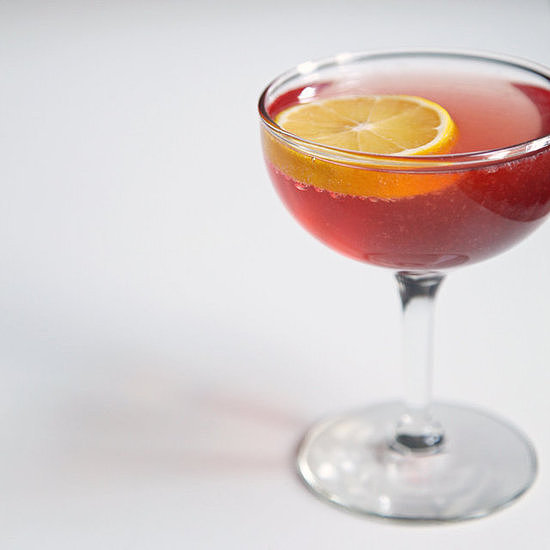 The bubbly poinsettia [3] is a Christmas-appropriate cocktail if there ever was one. Keep party guests guessing at the secret ingredient in this special drink. Spoiler alert: it's maraschino liqueur.
Cranberry Mint Martini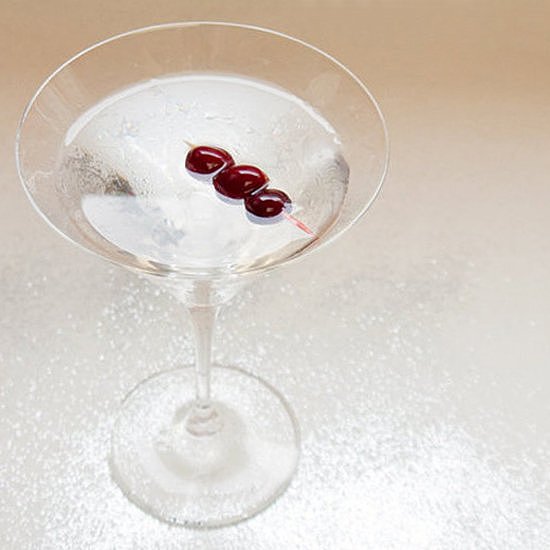 Need a pick-me-up after a long day of food prep? This seasonal and festive cranberry martini [4] should do the trick!
Sparkling Bourbon Cocktail
Bourbon and sparkling wine in one drink? It might sound odd, but trust us when we say you'll love the unexpected combo. Surprise guests with the cocktail recipe [5] that's crispy and woodsy all at once.
Mulled Manhattan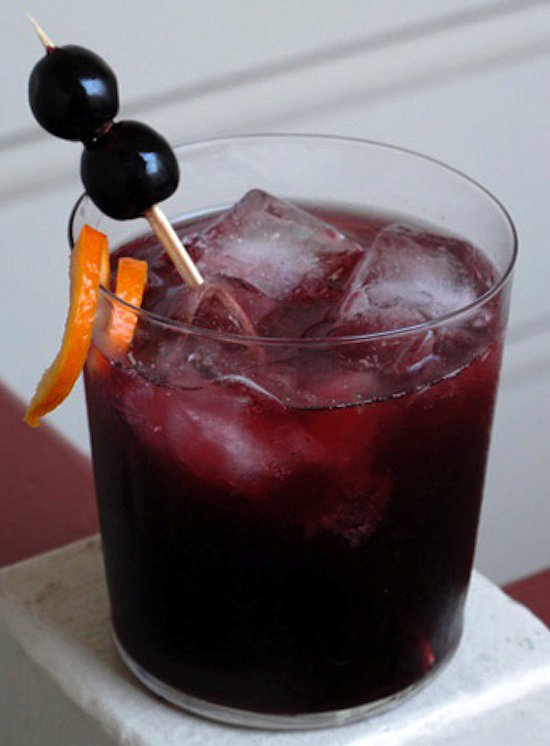 A mulled Manhattan [6] is a great cold alternative to mulled wine. It's got the same spiced flavors plus a kick of bourbon!
Spiked Hot Chocoalte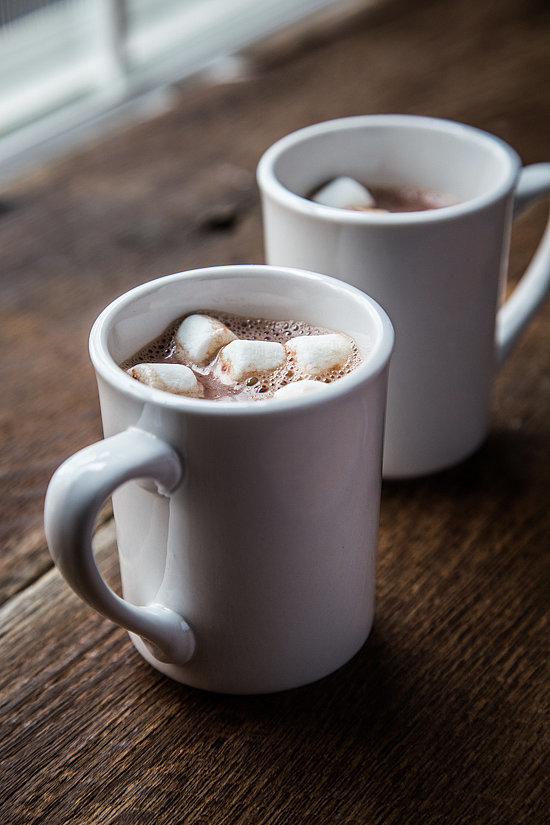 Try a twist on the classic hot cocoa this year, and spice it up with an spike hot chocolate [7]. It's creamy, rich, and features a secret ingredient that packs a punch – rum!
Euphoria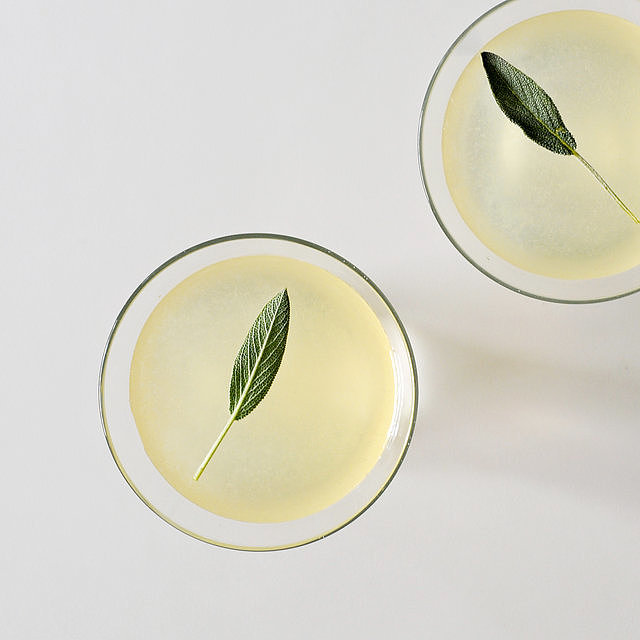 To balance out that gluttonous holiday diet, there's something called Euphoria [8]. And there's only one way to describe the elixir with gin, citrus, and earthy leaves of sage: glorious.
Ginger Sidecar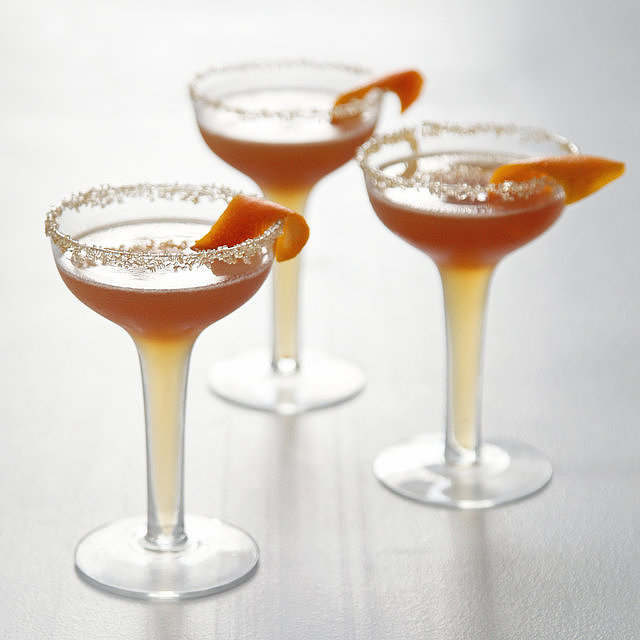 Ginger, brandy, and maple syrup [9] imbue the flavors of cold weather on a classic, war-era libation. It won't rouse any raised eyebrows, but do prepare yourself for a night full of compliments.
Cranberry-Vodka Cocktail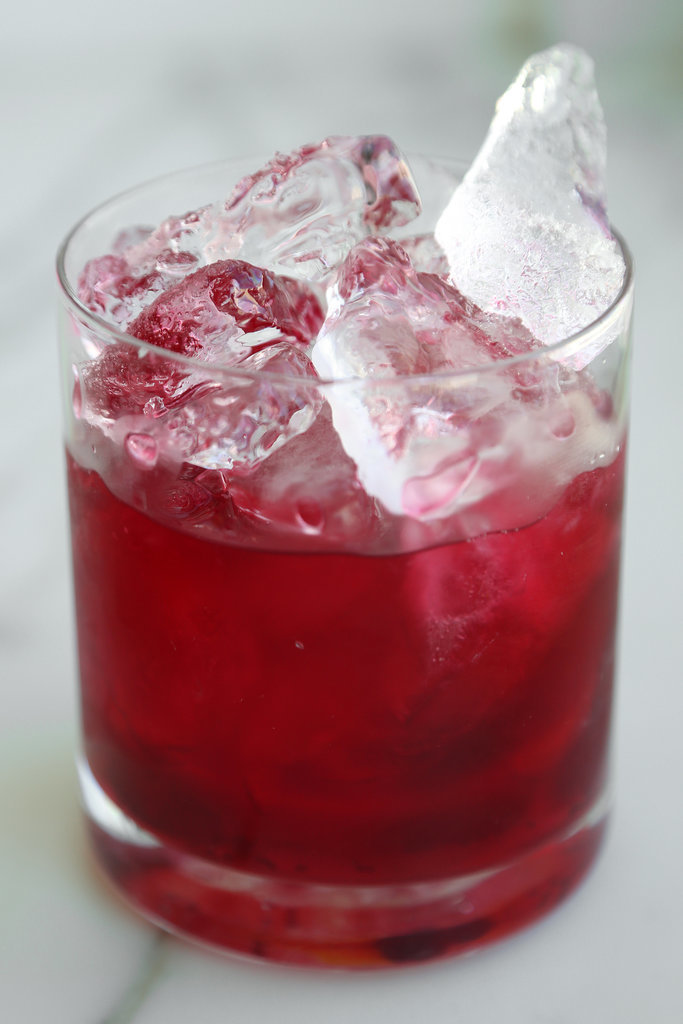 The combination of flavors in a cranberry-vodka cocktail [10] makes for a seasonally appropriate libation worthy of a little overindulging.
Adult Gingerbread Hot Chocolate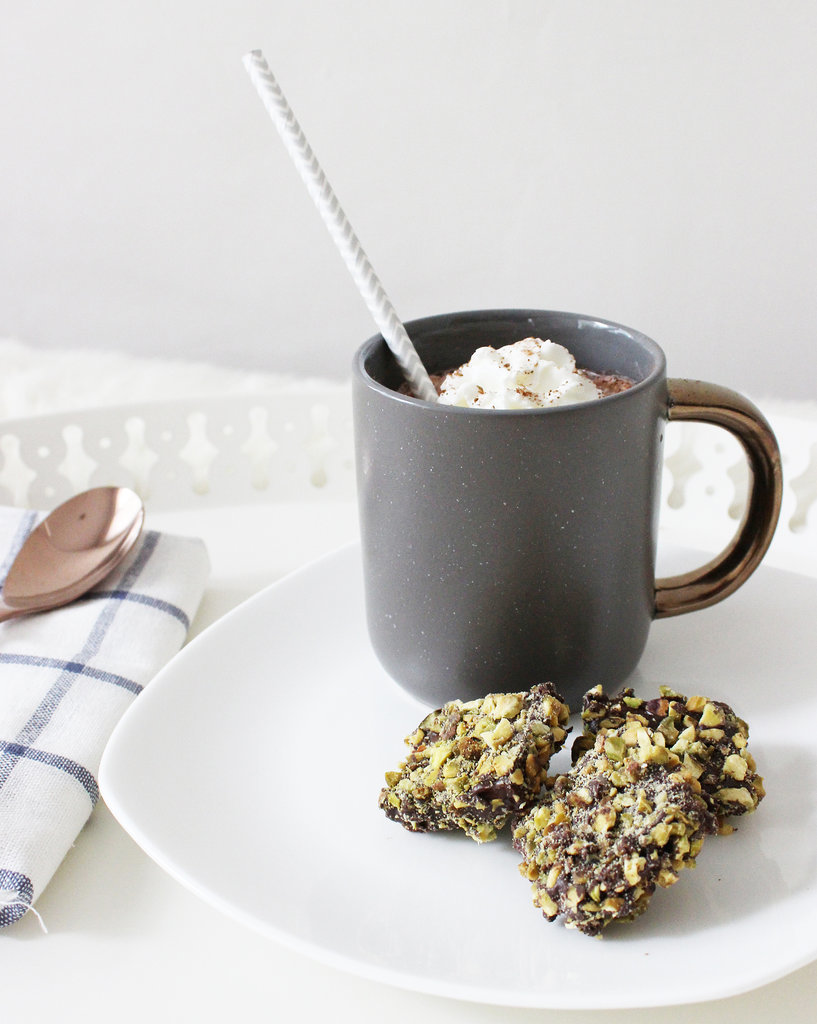 If the weather outside if frightful, this spiked gingerbread spice hot chocolate [11] will warm you up in no time.
Photo: Susannah Chen
Ramos Gin Fizz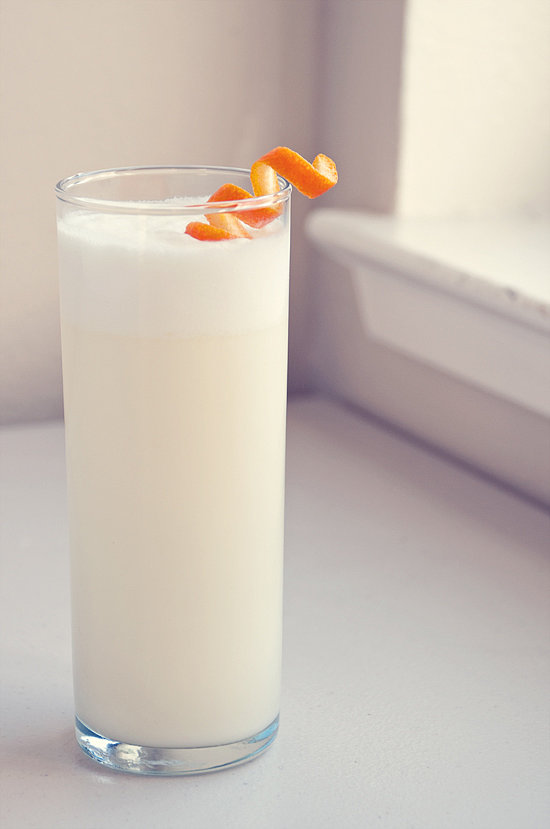 A light and frothy Ramos gin fizz [12] may be the perfect cocktail to accompany all your holiday feasting.
Cranberry Margarita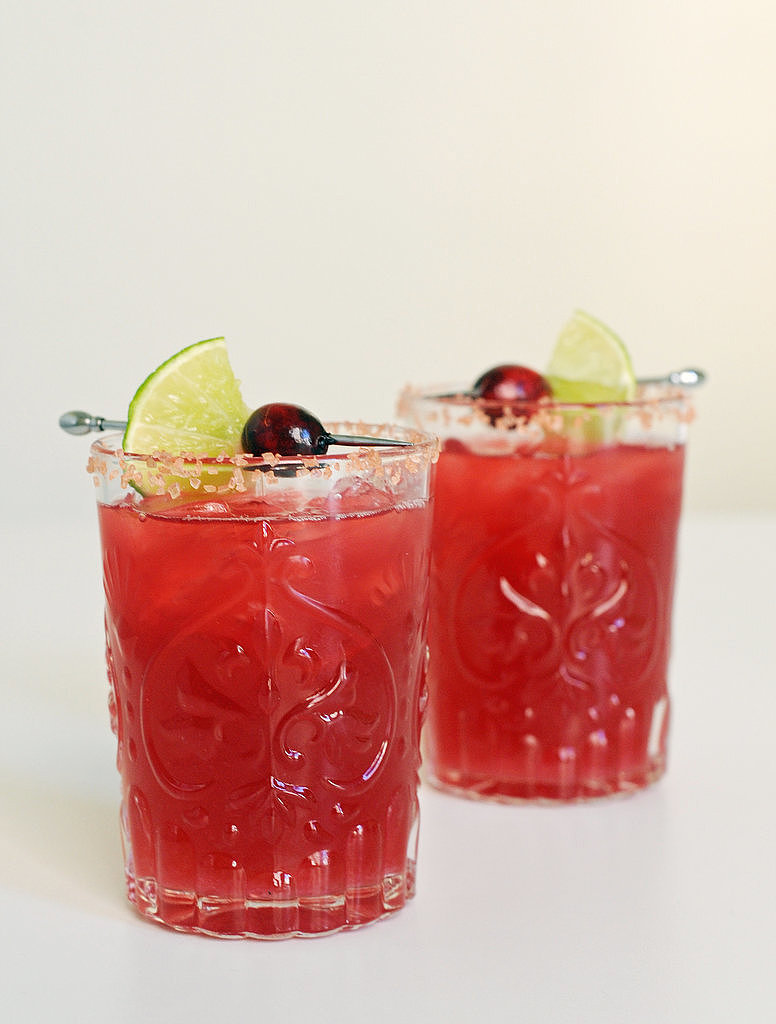 Margaritas in the Winter? Por qué no? Especially when it's a festive cranberry recipe [13] designed to be shaken in large batches and get the party started.
Pumpkin Irish Coffee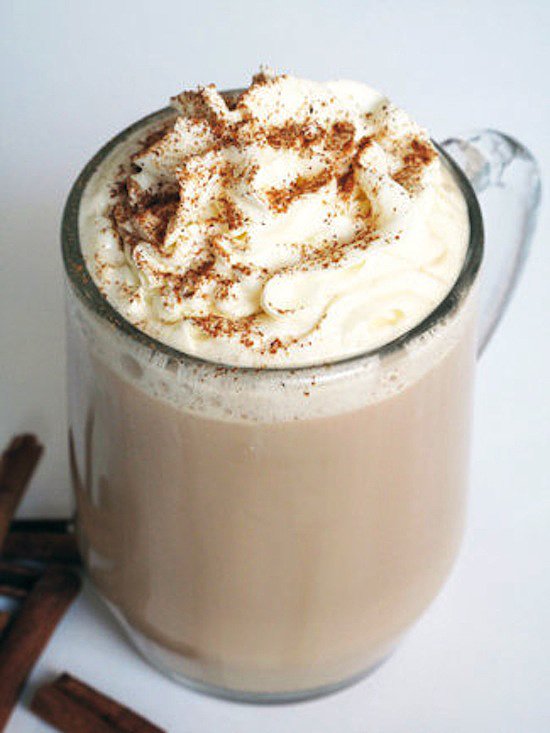 If you find yourself still craving Thanksgiving flavors come December, a pumpkin Irish coffee [14] ought to set you straight!
Classic Eggnog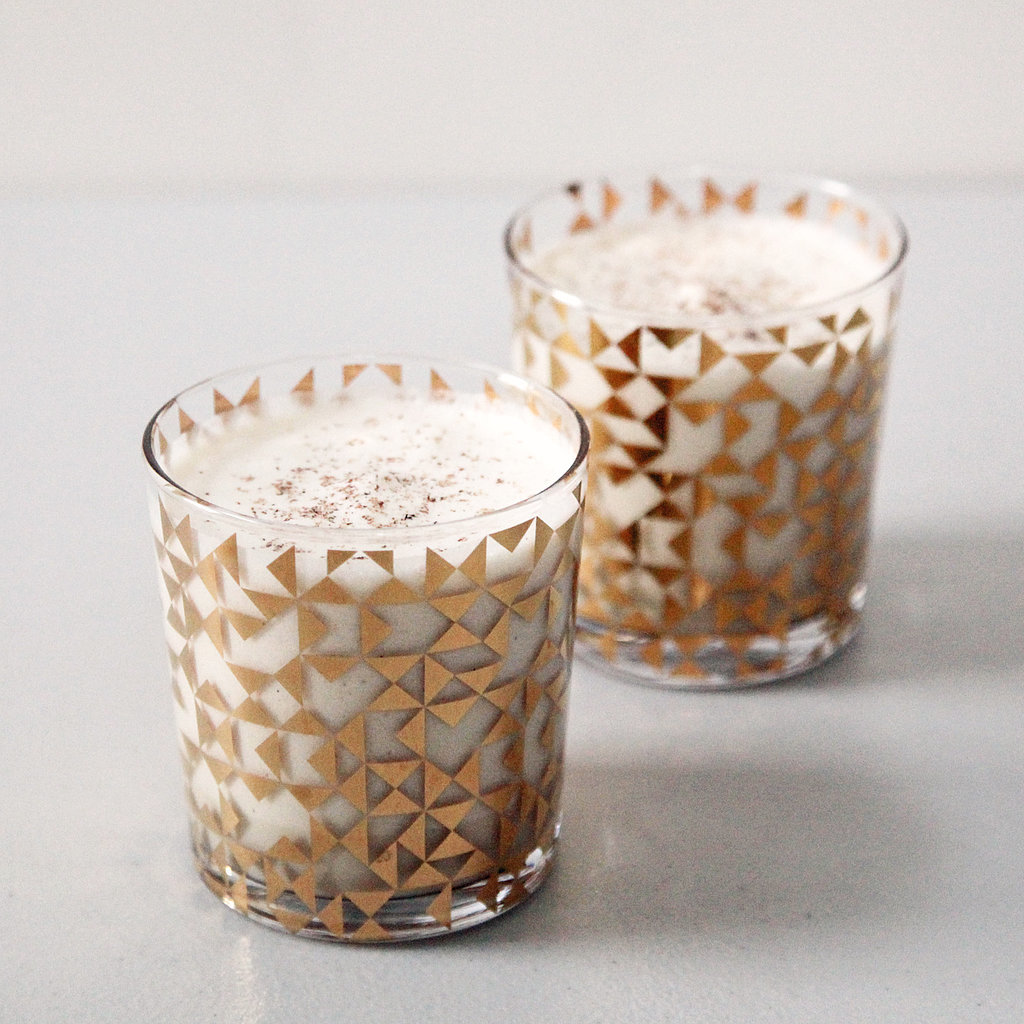 There's no holiday treat quite like a rich and creamy glass of classic eggnog [15], so don't be afraid to skip the store bought version for the real deal.
Apple Cidercar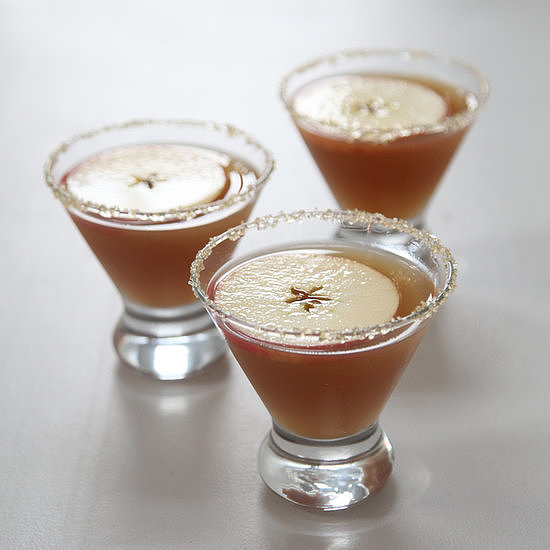 Gather your nearest and dearest for a round of Apples to Apples, and make the game even more interesting with the addition of an elegant apple cider and brandy provision [16] served up in a sugar-rimmed martini glass.
>
Cran-Limoncello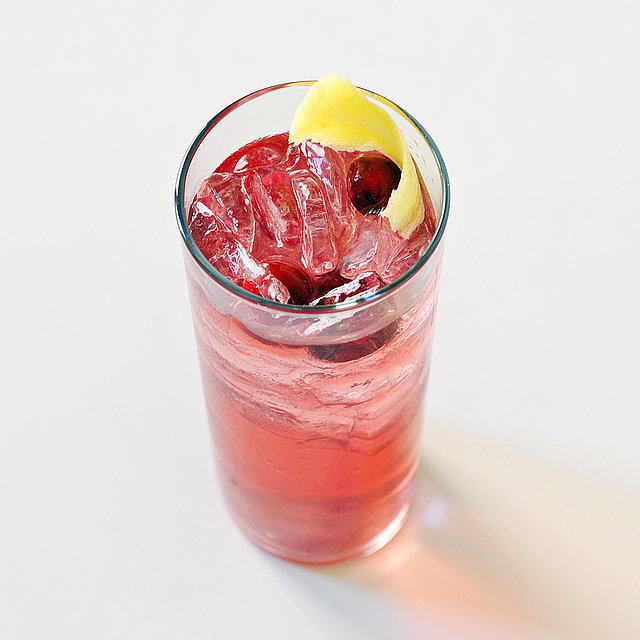 Cue the holiday by taking house-made limoncello [17] and mixing it with tart cranberry juice and a splash of seltzer for some extraspecial cheer [18].
Cognac Sparkler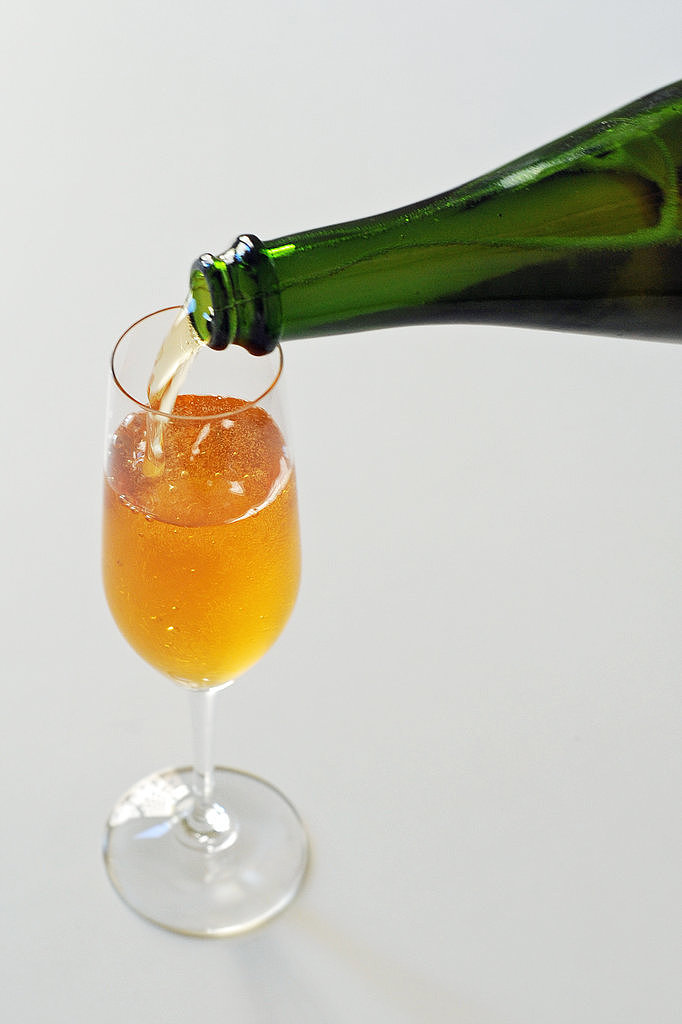 This unusual cocktail [19] is great, because unlike other cocktails, it's a sparkler that doesn't call for Champagne. Instead, it makes use of cognac and sparkling apple cider — and what could be more seasonal than that?
Honeyed French 75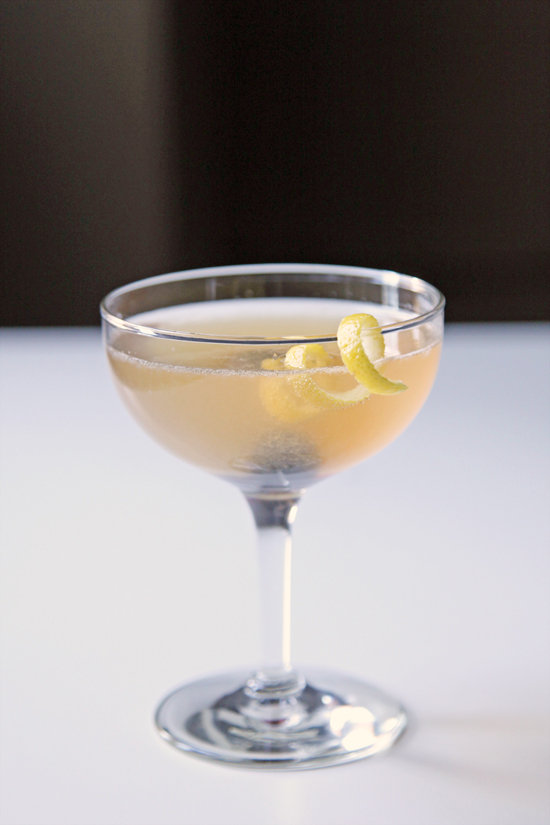 Love the French 75 cocktail but looking for something with even more punch? Try this version that's sweetened with honey and has twice as much gin [20] and still goes down almost too easily.
Hot Buttered Rum
If the weather outside is frightful, then warm up from the inside out with a steaming mug of hot buttered rum [21]. The spiced butter is the key to this exceptionally delicious variation!
Pumpkin Mojito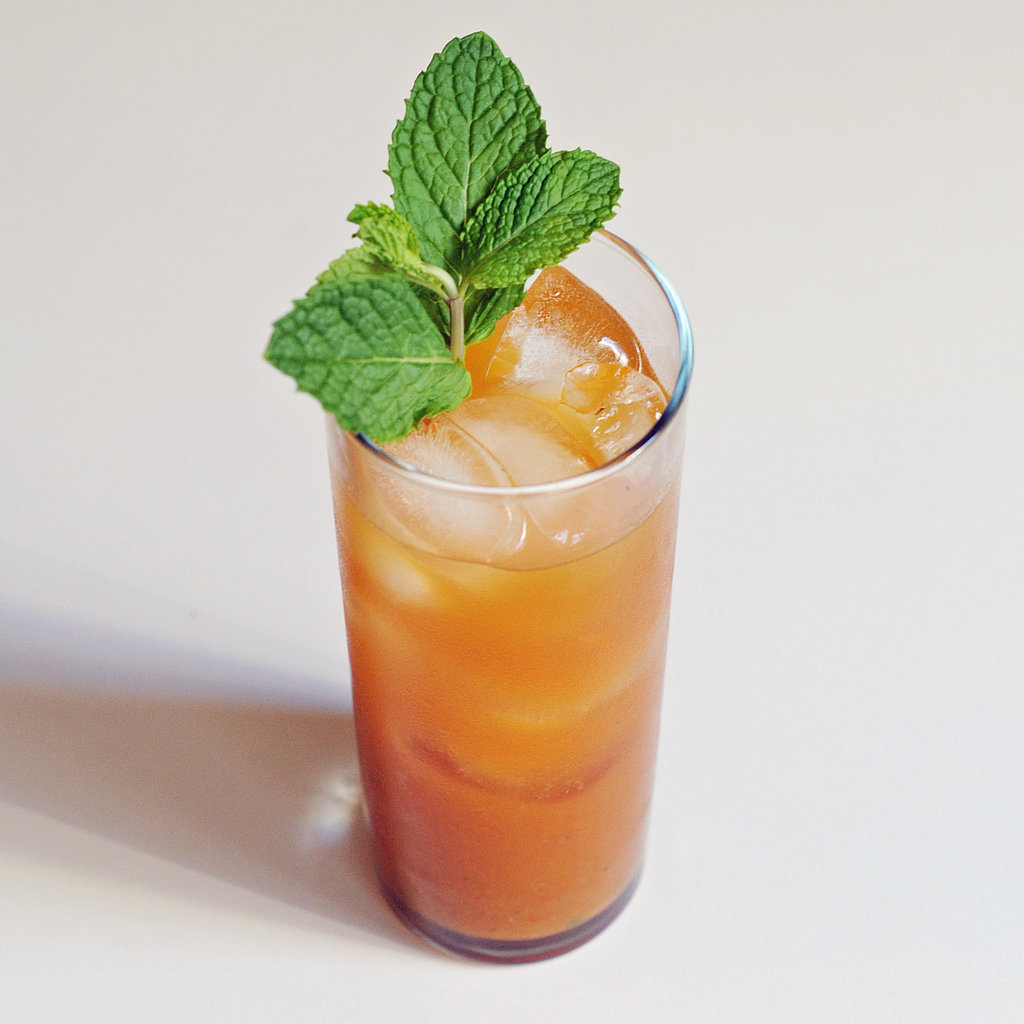 You love frozen pumpkin [22] and mojitos [23], so why not put two and two together? Muddle spiced rum with pumpkin, brown sugar, and mint for a twist on the trademark cocktail [24] this holiday season.
Gingersnap Cocktail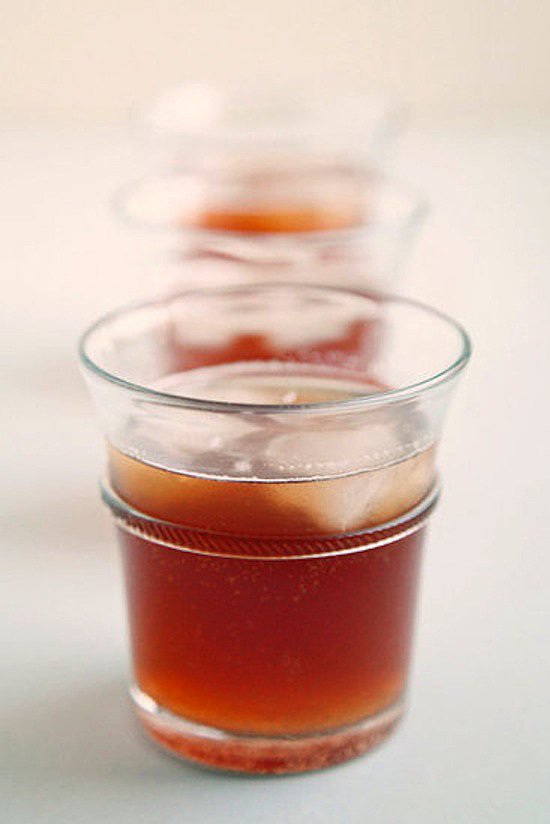 Don't let the dainty name of this gingersnap cocktail [25] fool you. Smooth and spicy, this warming tipple is perfect for sipping throughout the holiday season.
Sage Sangria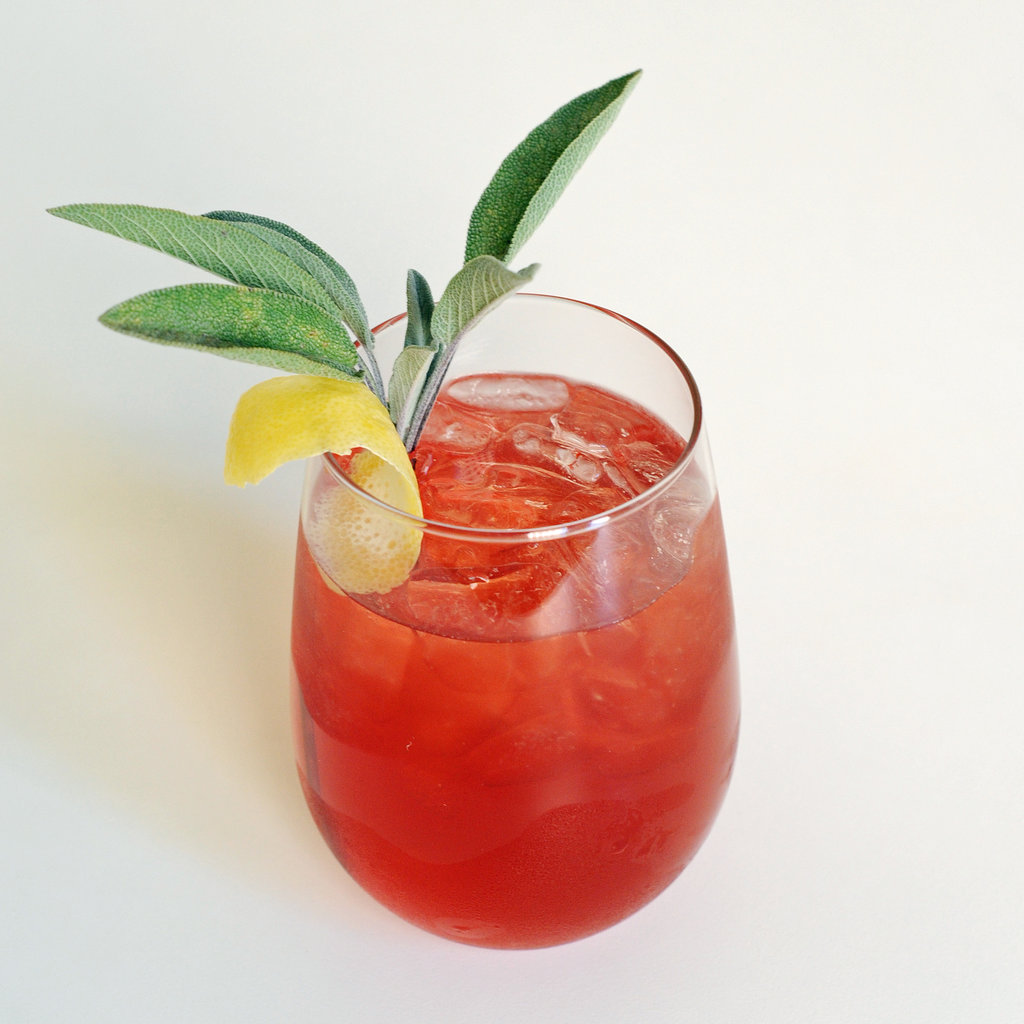 Keep the festivities fun — but not out of hand — by serving a wine-infused cocktail instead, like this rosé sangria [26] with sage leaves.
Cranberry Ginger Cocktail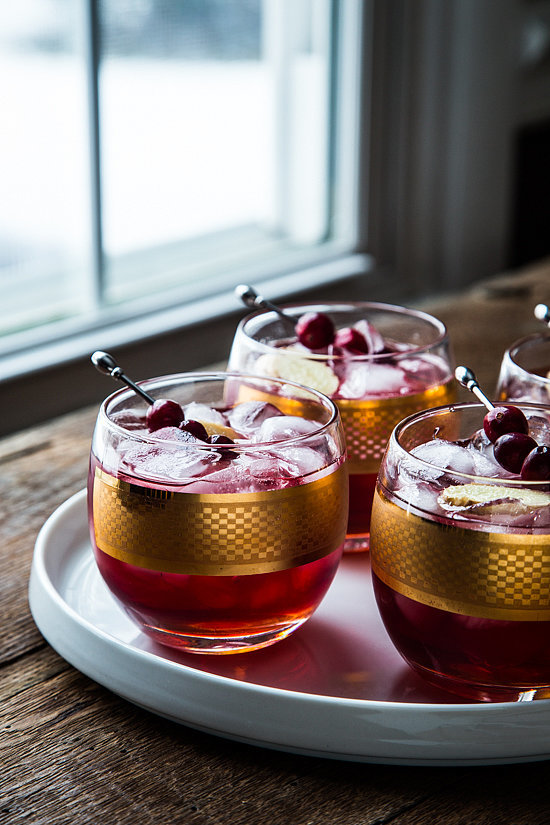 Sip on a bright and zingy cranberry ginger cocktail [27] while you celebrate the holidays. Its combination of flavors is simple but electrifying.
The Livorno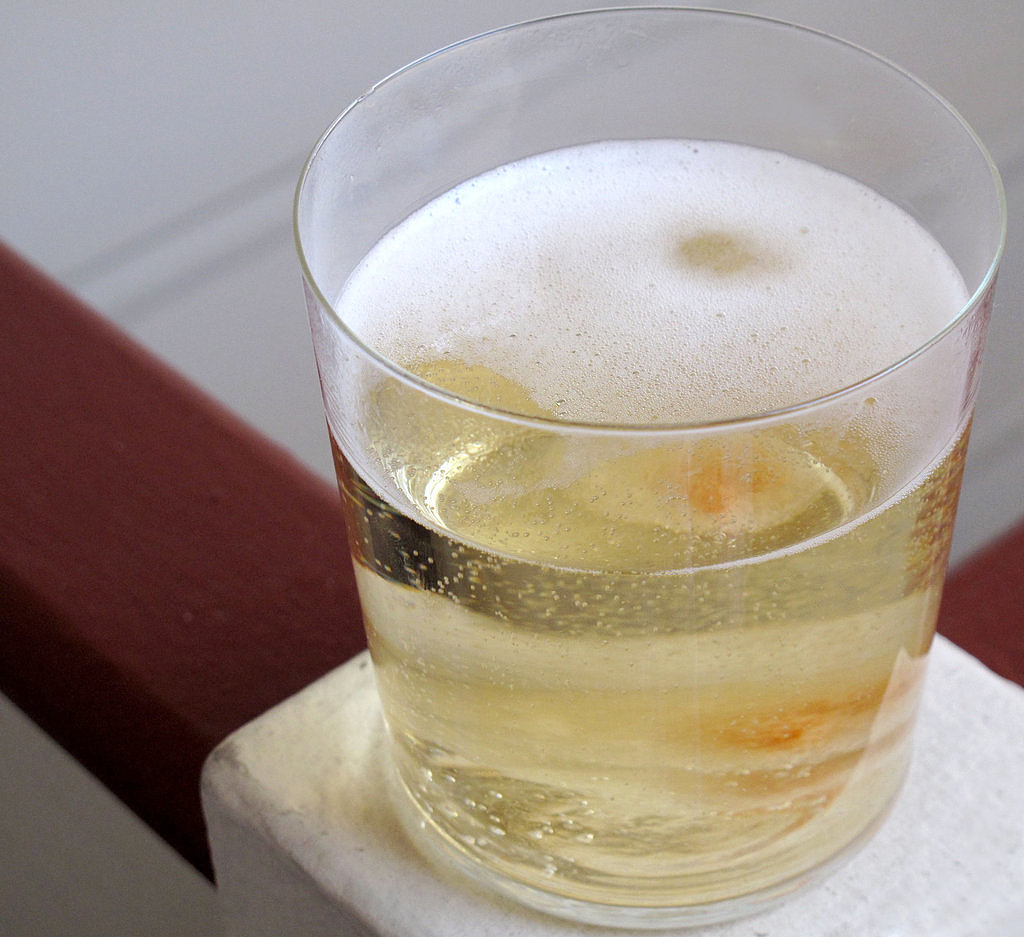 Nothing says holiday like a sparkling Prosecco cocktail! This simple sipper recipe [28] brings out more of the bubbles, providing extra texture and a richness to the overall flavor.
Bourbon Maple Cocktail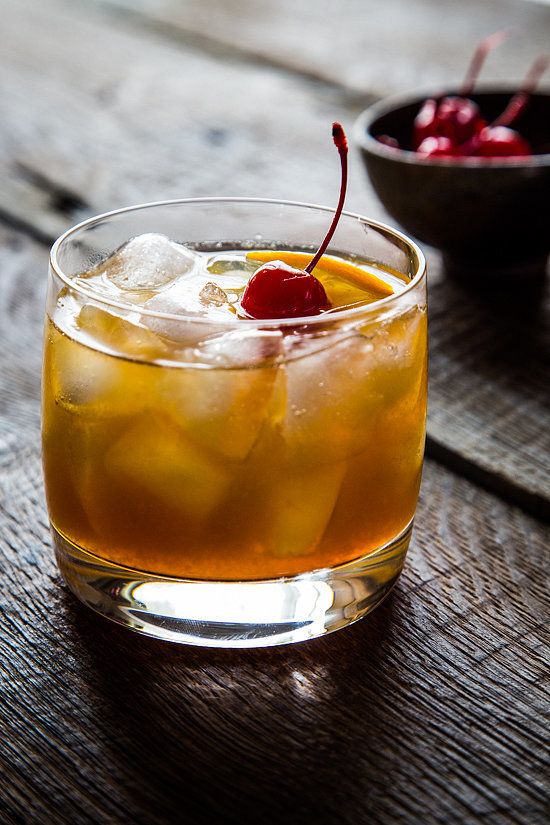 Smoky bourbon and sweet maple syrup make for the perfect combination in this tounge-tingling Bourbon maple cocktail [29].
Hot Toddy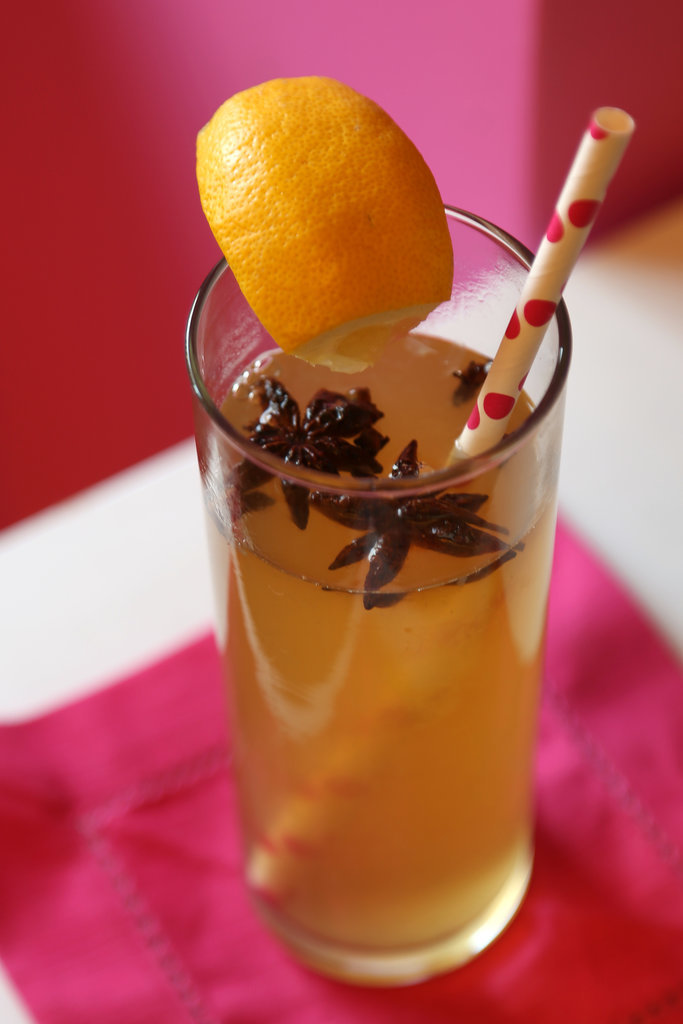 If you've never tasted the intense hot toddy [30], you're in for a treat. This cocktail packs a punch, and will keep you energized at any holiday shindig.