Happy National Candy Month! Instead of celebrating with those basic, prepackaged candy bars, why not make your own? If you think the task seems daunting, complicated, and not worth the effort, think again. Hurry and put the rumors to rest with these 13 treats — like fluffy marshmallows, candied citrus peels, and addicting chocolate matzo toffee — for a rather simple but sweet addition to your candy dish. There's no better rush than a sugar rush!
— Additional reporting by Lisette Mejia
Chocolate Fudge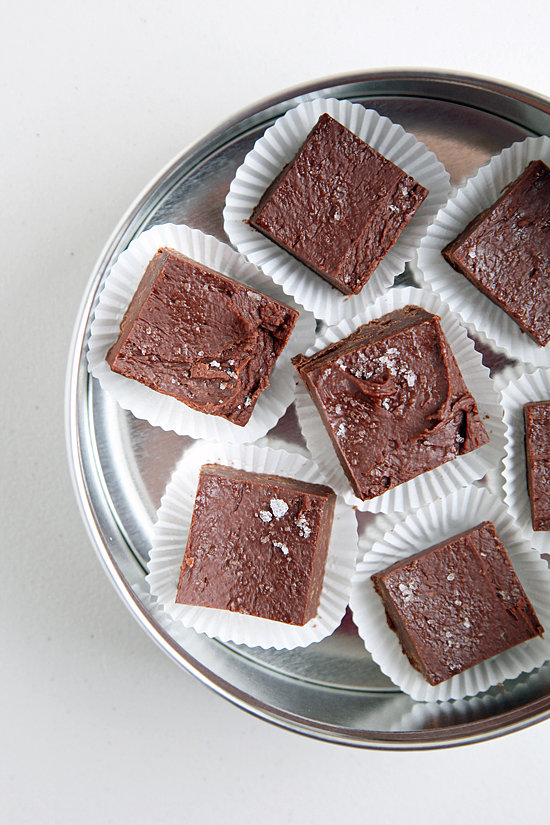 Looking for a fail-proof candy recipe? This chocolate fudge [1] is surprisingly simple to make, comes out consistently lush and velvety, and — let's be real — is downright delicious.
Rose Marshmallows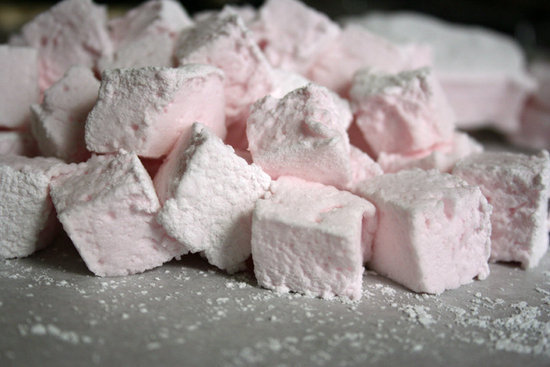 These melt-in-your-mouth rose marshmallows [2] are tasty, pretty to look at, and a great break from chocolate. If you're in a festive mood, you can even use cookie cutters to make fun shapes.
White Chocolate Truffles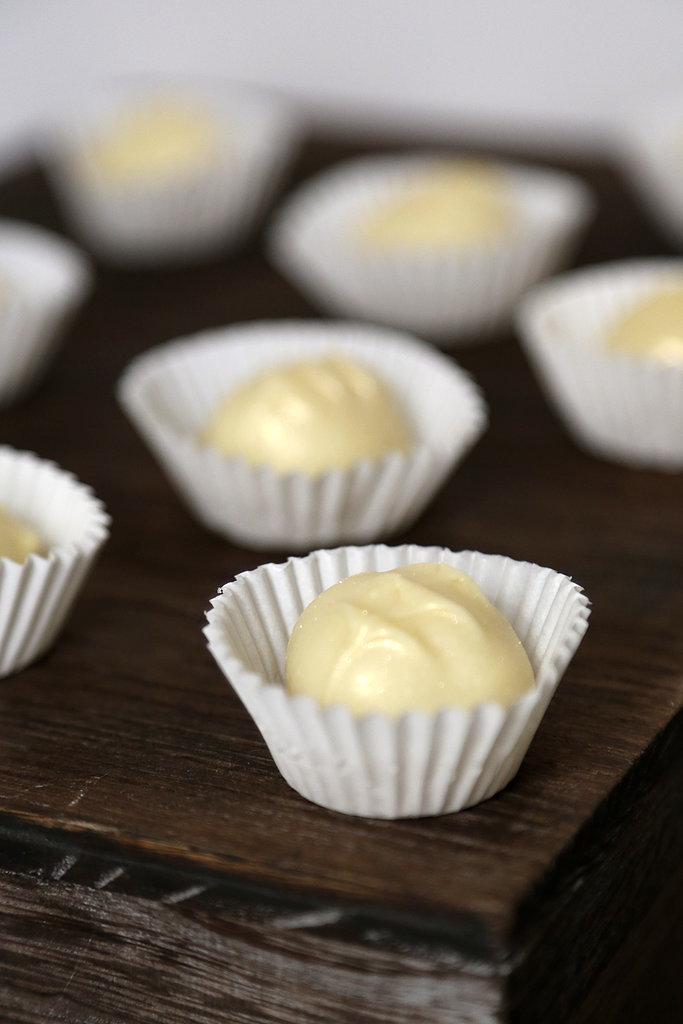 Who says white chocolate is plain Jane? These white chocolate truffles [3] are anything but — just think about those creamy ganache centers. Yum!
Chocolate Matzo Toffee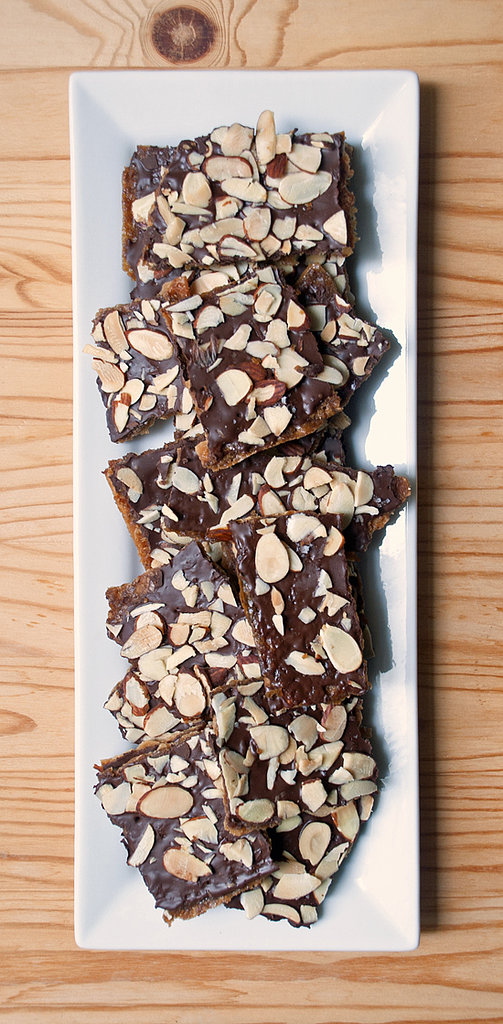 There's a very good reason this treat is dubbed chocolate matzo crack. Chocolate-covered almond matzo toffee [4] is nothing short of addicting thanks to its dangerously buttery, salty, sweet, and crisp finish. A word of advice: share it with a group, otherwise you'll finish it all by yourself. In one sitting.
Chai Caramels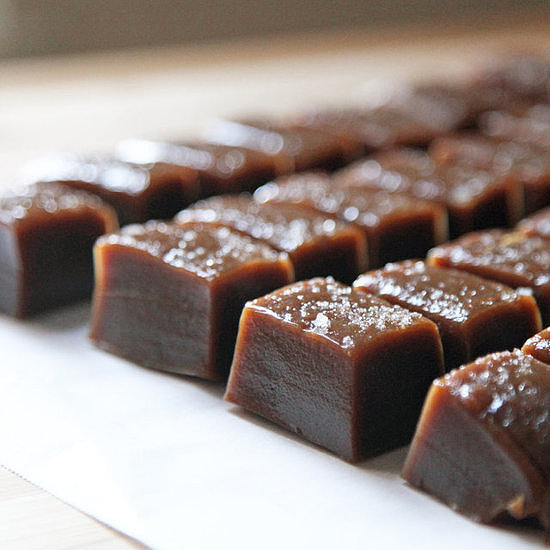 What's salty, spicy, and sweet all over? Chai caramels [5] that combine — you guessed it — chai tea and caramel. The recipe result is both over-the-top decadent and comforting at the same time . . . just how we like it!
Chocolate Pretzel Clusters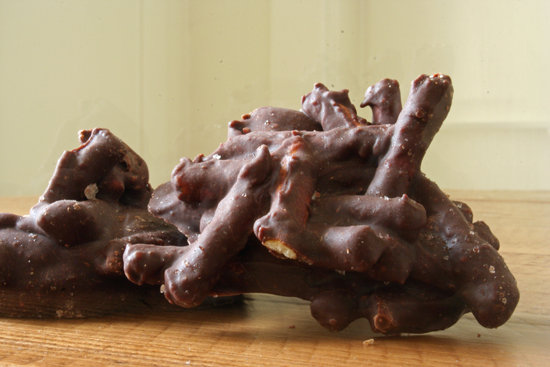 This simple recipe for dark chocolate clusters [6] uses an easy-to-make honey-caramel recipe and a simple method of tempering chocolate for an inexpensive, sweet, and salty treat.
Blueberry Mini Marshmallows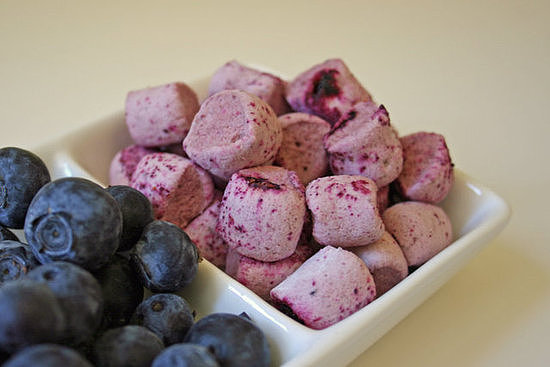 A great party snack or frozen-yogurt topper, these mini marshmallows [7] are light, fluffy, and chewy. They taste even better dipped in chocolate!
Sweet and Spicy Brittle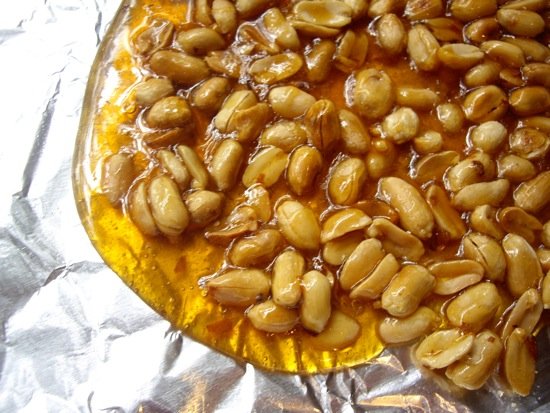 This sweet and spicy brittle recipe [8] is a fun twist on the classic peanut brittle and can easily be substituted with any nut, seed, spice, or dried fruit.
Caramel Candy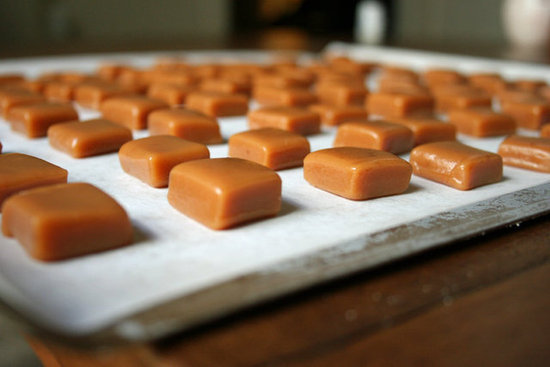 Although making homemade caramel may seem like a daunting task, it is a challenge with sweet results. This soft caramel [9] is a basic, beginner recipe for trying your hand at these little gooey squares.
Popping Chocolate Bark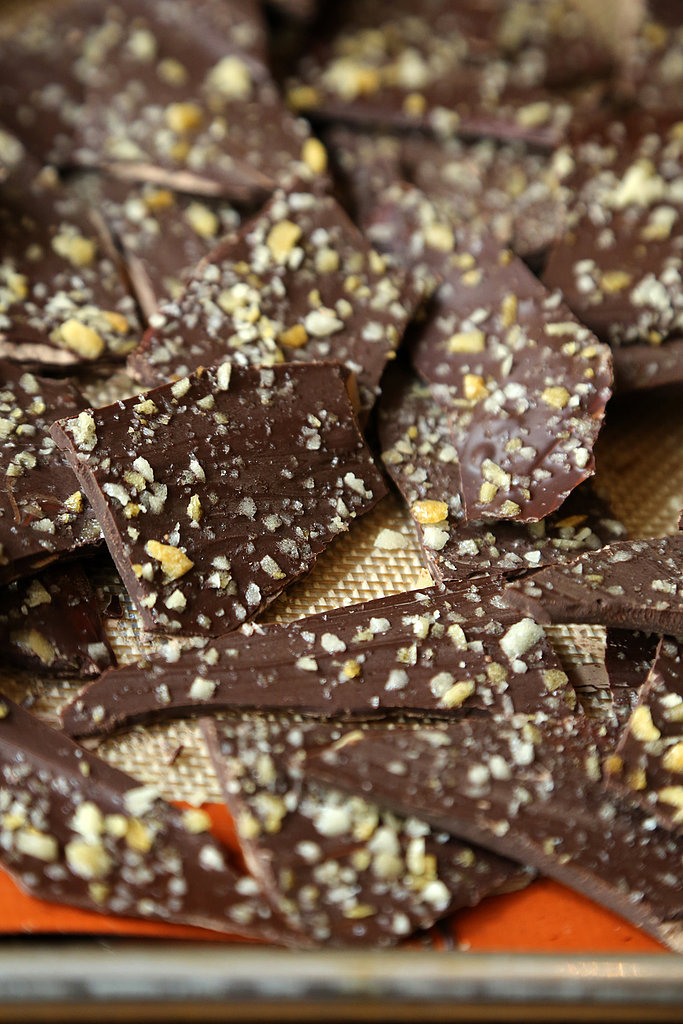 What do you get when you mix Pop Rocks with chocolate? (Well, not exactly Pop Rocks, but something similar.) Some popping sugar chocolate bark [10]! All you need to do to experience the snap and sizzle is mix popping sugar with chocolate bark, and boom — it's like a party in your mouth.
Candied Citrus Peels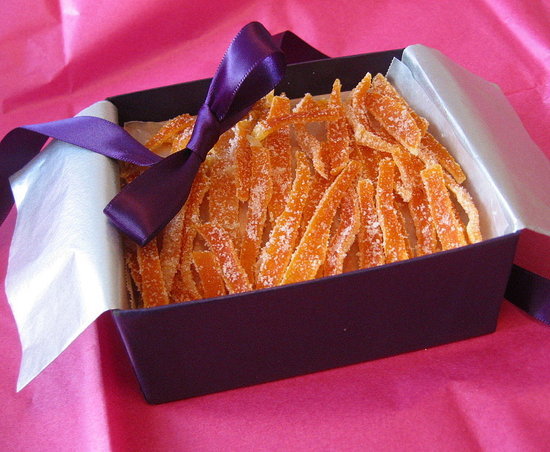 A recipe that calls for only sugar and fruit, candied citrus peels [11] are a basic preservative-free treat that your friends and family will love.
Dark Chocolate Truffles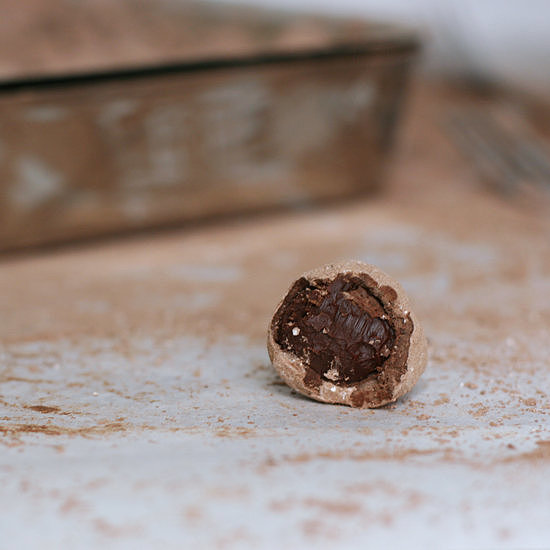 Release your inner chocolatier by whipping up some dreamy dark chocolate truffles [12]. Yes, the process takes several hours (and patience), but trust us when we say the oozing end product is worth every minute.