Homemade Mustard and Homemade Ketchup
Make Your Own: Ketchup and Mustard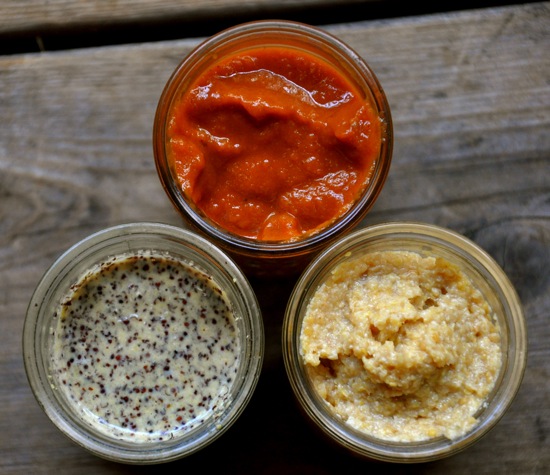 With Fourth of July right around the corner and the plethora of red, white, and blue foods, it dawned on me I wanted to try and make my own condiments for the holiday. Essential to slather on burgers and hot dogs, ketchup and mustard are surprisingly simple to make. Both require very little time in the kitchen, but the mustard seeds need two days to soak in vinegar and water.
The exceptional and robust flavor of homemade condiments is incomparable to those brought at the store. I made two different mustards — one made from yellow mustard seeds and the other from black mustard seeds. The yellow mustard is mild, whereas the black is spicy with a wasabi-like taste. The ketchup has a smoky depth thanks to a combination of chili powder, paprika, cinnamon, and allspice. Although I followed the recipes exactly, you could alter the amount of spices to suit your taste buds. To add extra pizazz to your Fourth with homemade ketchup and mustard, keep reading.
.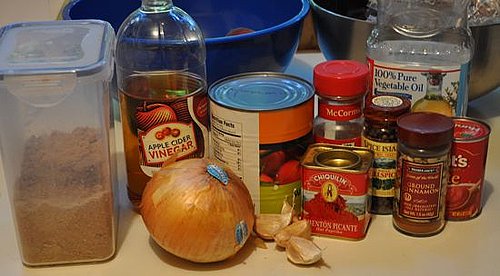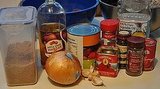 Ingredients
1 (28- to 32-oz) can whole tomatoes in juice
1 medium onion, chopped
4 garlic cloves, chopped
2 tablespoons vegetable oil
1 teaspoons chili powder
1/2 teaspoon paprika, I used a spicy paprika
1/4 teaspoon cinnamon
1/4 teaspoon ground allspice
1 tablespoon tomato paste
1/2 cup packed light brown sugar
1/2 cup cider vinegar
Directions
Purée tomatoes with juice in a blender until smooth.

Cook onion and garlic in oil with 1/4 tsp salt in a 4-qt heavy saucepan over medium heat, stirring occasionally, until golden, about 8 minutes.

Add spices and 1/2 tsp pepper and cook, stirring frequently, 1 minute.

Add tomato purée, tomato paste, brown sugar, and vinegar and simmer, uncovered, stirring occasionally, until very thick, 45 to 55 minutes (stir more frequently toward end of cooking to prevent scorching).

Purée ketchup in blender until smooth (use caution when blending hot liquids). Chill at least 2 hours (for flavors to develop). Can keep for one month in fridge.

Makes 2 3/4 cups.
Information
Category

Dressings, Condiments/Sauces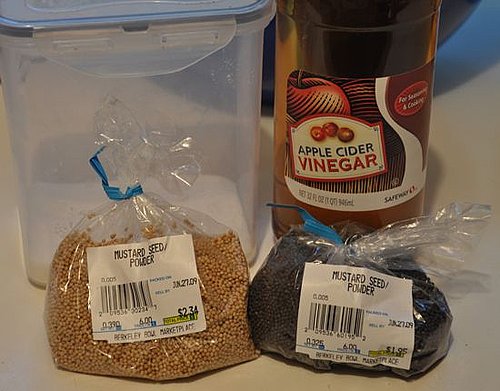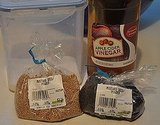 Ingredients
1/2 cup yellow mustard seeds or black mustard seeds
3/4 cup cider vinegar
1/3 cup water
1 1/4 teaspoons sugar
1 1/2 teaspoon salt
Directions
Soak mustard seeds in vinegar and water at room temperature 2 days. (If seeds are not submerged, add just enough additional water to cover.)

Purée mixture in a food processor with sugar and 1 1/2 tsp salt until almost smooth, about 2 minutes. Thin to desired consistency with additional water and season with salt.

Makes 1 1/2 cups.
Information
Category

Dressings, Condiments/Sauces