How to Get Lemon Zest Without a Microplane
How to Zest Without a Microplane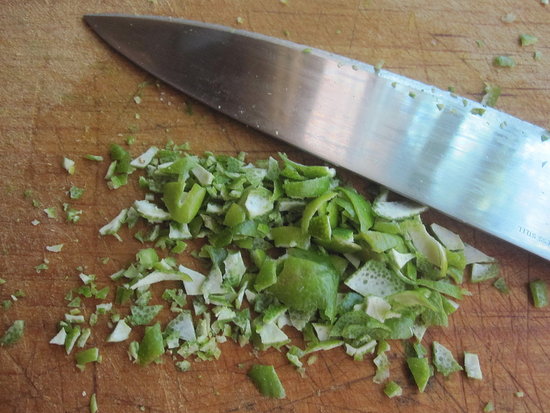 It's nice to cook in a kitchen stocked with every culinary tool imaginable, but even if you don't have specialized cooking tools on hand, all is not lost! Take citrus zest, for example. Without a microplane or grater, it can be pretty hard to zest a lemon or lime, right? Wrong! Here's how you do it:
Using a vegetable peeler, peel off the skin of the citrus. Try to get as little of the white pith as possible.
Place the peel on a cutting board and use a large knife to finely mince it into small, zest-like pieces.
Use the minced citrus peel according to your recipe.
Have you ever made your own zest?