How I Met Your Mother Cookies | Video
Make HIMYM's Chocolate, Peanut Butter, and Caramel Sumbitch Cookies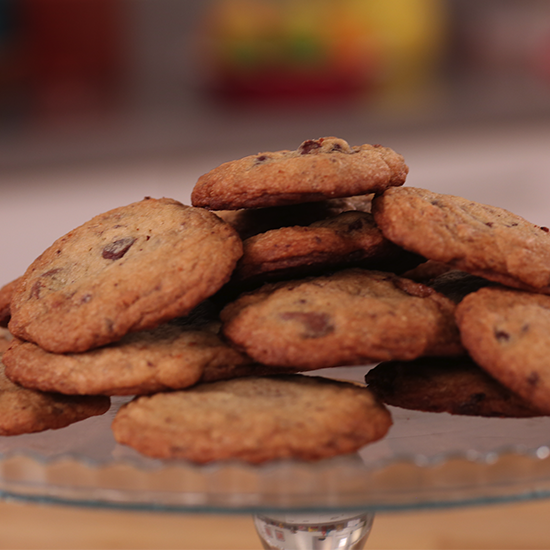 After nine amazing years, How I Met Your Mother is finally coming to an end on March 31st, and we're savoring every moment of the final season. That includes making our version of "sumbitch cookies," crisp, chocolatey, caramel and peanut butter cookies that are naughty in all the right ways. Bake up a batch of these to keep your mouth happy all the way through the series finale. Watch the video, and then get the recipe.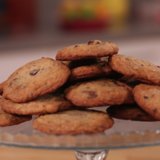 Ingredients
Nonstick oil spray
2 cups all-purpose flour
1 teaspoon baking soda
1 teaspoon salt
1 cup unsalted butter, room temperature
3/4 cup sugar
3/4 cup dark brown sugar
1 teaspoon water
1 teaspoon store-bought or homemade vanilla extract
2 eggs
1 cup semisweet chocolate chips
1 cup chocolate caramels, such as Rolos, halved
1 cup peanut butter cups, such as Reese's, quartered
Directions
Preheat oven to 350ºF. Spray two baking sheets with nonstick cooking spray.
In a medium bowl, whisk together flour, baking soda, and salt. Set aside.
In a large bowl, beat butter and sugars using a stand or hand mixer until fluffy. Add water and vanilla; mix on low until combined. Add eggs, and beat on low until combined.
Add flour mixture, and mix on low until well combined.
Fold in chocolate chips, caramels, and peanut butter cups.
Scoop tablespoon-sized cookie dough pieces onto baking sheet, leaving 2 inches between each cookie.
Bake for 10-12 minutes until golden brown.
Information
Category

Cookies, Desserts

Cuisine

North American

Yield

36 cookies