How to Personalize Your Wedding With Food
10 Personal Food Touches to Try at Your Wedding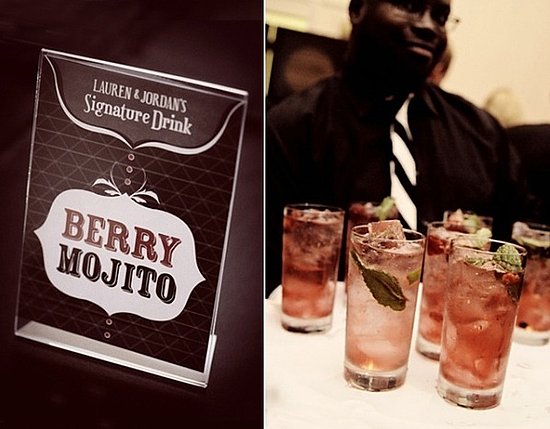 Pour a signature drink.
Instead of having an open bar, offer one (or an array) of signature drinks. Select your favorite drink or a cocktail that's meaningful to you as a couple. Did he propose while you were sipping margaritas in Mexico? Serve them at the wedding. A giant bowl of punch or drink dispenser filled with sangria are other options. If hard alcohol isn't your thing, offer wines that are significant to you. Is your groom's mother Chilean? Pour a Chilean white. Did you first declare love for each other while on a trip to Italy? Pour an Italian red.


Photos by Neysa Ruhl Photography via Style Me Pretty
Pour a signature drink.
Instead of having an open bar, offer one (or an array) of signature drinks. Select your favorite drink or a cocktail that's meaningful to you as a couple. Did he propose while you were sipping margaritas in Mexico? Serve them at the wedding. A giant bowl of punch or drink dispenser filled with sangria are other options. If hard alcohol isn't your thing, offer wines that are significant to you. Is your groom's mother Chilean? Pour a Chilean white. Did you first declare love for each other while on a trip to Italy? Pour an Italian red.


Photos by Neysa Ruhl Photography via Style Me Pretty