Icebox Cake Recipe
Don't Bake? You've Got to Make This Cake!
OK, listen up readers: this recipe is for everyone who hates to bake. It's the world's easiest cake recipe and it requires no oven time and only five ingredients. What kind of cake could that be? It's a classic icebox cake! If you're not familiar with icebox cakes, they are made by layering chocolate wafer cookies with whipped cream. As the mixture sits overnight in the refrigerator, the wafers absorb some of the whipped cream, and the next day the whole thing can be sliced and served like a normal cake. I love icebox cakes because they taste like a giant Oreo cookie! This dish would be an excellent finish to a Labor Day barbecue, so read more to get the uncomplicated recipe.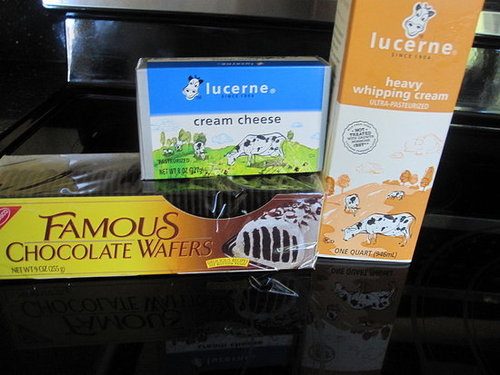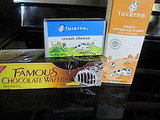 Ingredients
2 cups chilled heavy cream
6 tablespoons granulated sugar
8 ounces softened cream cheese
1 9-ounce package chocolate wafer cookies
9 Oreo cookies, crushed
Directions
In a medium bowl, add 2 cups cream and 6 tablespoons sugar and whisk, using a hand mixer, until soft peaks form, 3 to 4 minutes. Slowly add the cream cheese and beat until fully incorporated.
Spread some of the cream cheese mixture on the bottom of a springform pan covering it evenly. Arrange a layer of wafer cookies on top. Cover with a layer of cream cheese mixture and more wafer cookies. Repeat until you have used all the cookies. Spread the remaining cream cheese mixture on top, making sure you have a smooth top.
Cover the pan with plastic wrap, making sure it touches the top layer, and place in the refrigerator to chill overnight.
To serve, top the cake with the crushed Oreo cookies, remove the outside of the springform pan, and slice into wedges. Serve cold.
Serves 6-8.
Information
Category

Cake, Desserts

Cuisine

North American